Would you go on holiday without your other half?A recent survey has shown that over a quarter of people are now going on holiday with friends – or even alone – rather than with their partner. Would you leave your loved one at home, while you jet off?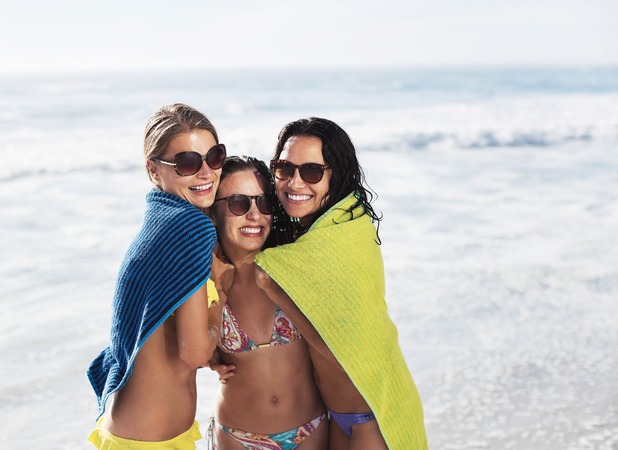 Yes, says freelance journalist, Mel Fallowfield, 41
"As much as I love him, my husband, Brian, and I are complete opposites when it comes to holidays. He gets easily sunburnt and can't cope with heat. His idea of heaven is getting up at 5am, striding through the Scottish mountains and fishing in a remote river. And that's my idea of hell.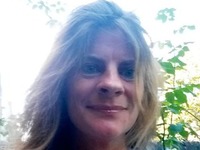 My ideal vacation involves a beach, blazing sunshine, a pile of books and then a stroll along the beach, possibly followed by some swimming and jet-skiing.
After we'd been dating for about a year, we planned a holiday – from each other. He went fishing and I went on a cookery course in Italy. We both came back revitalised and looking forward to seeing each other, with plenty of stories.
And that set the pattern for our relationship – apart from our honeymoon, of course! For that we had two weeks in Mauritius. I loved every second of it but sadly Brian got badly sunburnt and pulled his back jet-skiing. Which kind of proved our point: some things are better done apart.
So far this year, I've been to the Caribbean with a friend while he had a long weekend skiing in Austria. Our boys stay behind with whichever of us doesn't go as we take our separate breaks in term time. In the summer I take the boys to my parents in Dorset and Brian joins us for part of it.
But the holidays away from Brian are the ones that completely rejuvenate me. And it works for him too. I'd hate to deny him his fishing – he adores it. But I simply couldn't spend a week in rainy old Scotland. And it's true, absence makes the heart grow fonder!"
No, says Reveal's senior features writer, Sarah Whiteley, 29
"I almost feel a bit of a traitor writing this because I love my friends, I honestly do. I'd go anywhere, do anything for them. But, nowadays, when it comes to a holiday, I'd way prefer to go away with my other half.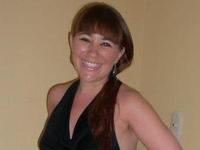 Don't get me wrong, I've loved our girlie trips away. When I was 18, I couldn't wait for my first trip abroad with my besties, Caroline and Rachel, to Faliraki. In fact, we had such an amazing time, we booked up for another week away as soon as we came back.
Some of my favourite memories are from these trips. From the time we spent all night drunkenly diving into the pool trying to recover a boy's room key that he'd dropped, to teaching dance routines to a whole bar, I'll always look back and laugh hysterically. Or cringe painfully. Whatever.
But now that I'm approaching 30 and I work full time, my holidays of drunken nights and hungover days are far behind me. I still enjoy the occasional glass (or three) of wine when I'm away but now my 25 days off work are precious and I don't want to spend them stalking boys around bars, necking shots, then sobbing inconsolably when you don't pull.
Which makes a boyfriend the perfect travelling companion. There's no arguing about what to do and no queues for the shower before you go out. Any bitchy arguing that can happen in a big group of girls is eliminated – and you've got the perfect person to rub suntan lotion into your back.
Plus, if that's not enough, you're guaranteed a kiss and a cuddle at the end of the night – and what could be better than that?"
Would you go on holiday with your other half?
No - I couldn't leave my other half at home.
37.04%
Got an iPad or iPhone? Reveal Mag is specially designed to fit!