Sara Cox has criticised Radio 1 for playing songs by rapper Pitbull because of 'the way he sings about women'. Should radio stations ban songs with sexist lyrics?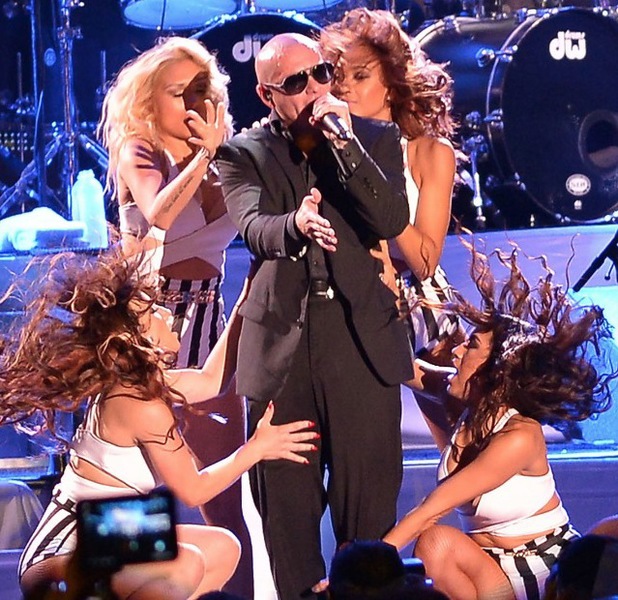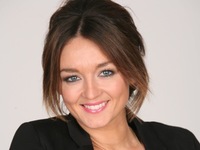 YES, says Gem 106 Radio Presenter Amy Voce
My co-host and I recently broadcast our radio show live from a primary school and the kids were singing along to all the songs. When Bruno Mars' Lazy Song came on, we looked on in horror as children aged between five and nine recited: 'Meet a really nice girl, have some really nice sex'. And that's just Bruno Mars!
I can't imagine how a parent deals with their child regurgitating a Pitbull song, because when you consciously listen to the majority of pop songs, they're disgusting.
And while Pitbull isn't the only pop star guilty of over-sexualising music, he is taking it to a whole new and, frankly, concerning level with explicit lyrics and videos filled with near-naked women.
Worryingly, some females in the industry are making this situation even worse. Take Miley 'ooh-look-at-me-I'm-wearing-dental-floss-so-you-can-see-my-anatomy' Cyrus and Rihanna. Their incredibly sexual performances are letting the side down.
It's like artists are involved in a competition to see who can push the boundaries the most, all without a second's thought of the damage they're causing to impressionable young girls.
Music is incredibly powerful and pop stars need to realise that they're making a lasting impression. Kids absorb everything and if they believe this is how women should behave or be treated, that's going to have devastating consequences.
So I entirely agree with Sara Cox and think it's time radio stations banned this kind of offensive drivel, full stop.
Follow Amy on Twitter @AmyVoce
NO, says journalist Hannah Doyle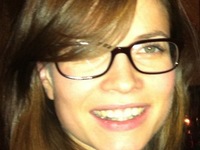 I have the radio on all day and, through the power of osmosis, I now know ALL the lyrics. I recently caught myself singing: 'I'm slicker than an oil spill. She say she won't, but I bet she will, timberrrr.'
As a woman, I don't appreciate Pitbull's misogynistic Timber lyrics or the suggestion that he can have any woman he wants because he's such an utter stud (he's not).
He's not the only one implying that us poor females are completely helpless around the kind of guy who'll take you to a club and order champagne with a flare in it. Robin Thicke's Blurred Lines was banned from a number of student unions because it appeared to glorify violent sex. Robin retorted that he'd been misunderstood and added: 'I think the kids get it.' Err, pretty sure that's why the appalling lyrics are a bad thing, Rob.
However, I don't think it's the responsibility of radio stations to censor their content. Their duty is to play whatever their listeners enjoy and, sadly, people love a bit of misogynistic sh*te right now.
Sara Cox says she 'couldn't bear' playing Pitbull, but changing what radios play won't fix the problem. We need to go to the source. Why can't the rappers themselves stop bragging about all the sex they probably aren't having? Can't someone have a word with them?
Happily, the tides seem to be turning. Lily Allen's comeback single Hard Out Here takes a pop at sexism in the music industry, and J Lo's video for I Luh Ya Papi is filled with oiled up, semi naked men washingexpensive cars, turning the established on its head. More of the same, please!
Follow Hannah on Twitter @HannahShowbiz
Who do you agree with?
Should radio stations ban songs with sexist lyrics?
YES - I agree with Amy
50.91%
NO - I agree with Hannah
49.09%