A survey by QVC has revealed that one in five women buy their own engagement ring and 55 per cent would share the cost. We asked two women, faced with this dilemma, if they'd say: 'I will!'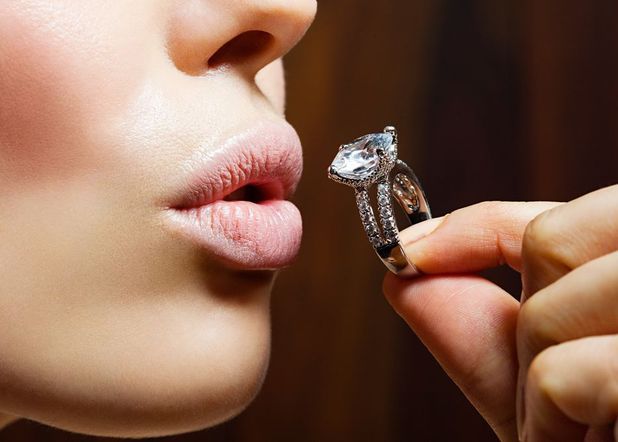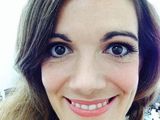 YES says journalist Clare O'Reilly, 35
Women run countries. We save lives, have executive jobs, cure illnesses. Why then, should we be frowned upon when we buy our own engagement rings?
My husband Jon popped the question in 2006, and while I didn't hesitate to say yes, I knew the engagement ring he could afford wouldn't meet my exacting standards (turquoise box with a white ribbon).
So rather than smile meekly and accept his invite to go ring shopping the following weekend, I told him in no uncertain terms he could stay at home. I'd be buying my own Tiffany sparkler, all £1,700 quids worth of it.
The 'ooh's and 'ahh's' I got from friends as I showed off my engagement ring soon gave way to shrieks of shock however when I confessed I'd bought it myself. 'Where's the romance gone?' they cried. 'Isn't he mortified?'
Now, nearly seven years later, I've had the last laugh. While friends have long since relegated their not so sparkly engagement rings to the jewellery box, preferring to wear just their wedding band, my stunning engagement ring sits neatly beside the exquisite diamond encrusted Tiffany wedding ring I also bought myself.
Is my husband mortified? No. Emasculated? Never. On the contrary, the way he sees it, he saved himself a pretty penny and didn't have to endure years of badgering for an eternity ring or some other rock to make up for not getting me what I wanted first time around.
When I hear friends and colleagues talking about equality, empowering women and feminism, I can't help but ask who bought them the engagement ring on their finger.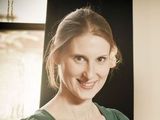 NO Eleanor Spry, 31, Editor of Something Borrowed magazine
An engagement ring is a gift, from one person to another– a symbol of their love. It's possibly one of the most important gifts you can ever give or receive, so to ask for contributions towards it is just plain wrong.
You wouldn't ask your nan for cash back on her birthday cardigan, now would you?
Whoever does the asking should be prepared to buy the ring – be it the man or the woman. To do it empty-handed, without the means to pay, isn't exactly going to sweep you off your feet is it?
When my husband proposed to me in October 2010, completely out of the blue on a Monday morning before work, I was awestruck. Not just because we'd only been together for about four months, but because there he was, holding my perfect ring.
After I'd had time to calm down, he told me he'd taken my sister shopping to help him choose something I'd love forever. The effort he'd made to give me something so personal mattered way more than the cost or size of the jewel on my finger.
But it would have been quite a different story if he'd asked me for a few quid towards it. 'Will you marry me? Oh by the way, you owe me for the ring,' would not have had quite the same effect.
It would have seemed a bit more' everyday', like splitting the shopping or gas bill. This should be a big romantic gesture, not an awkward discussion about finances!
I'm not some kind of diamond-demanding diva. If I'd wanted a specific ring and my other half wasn't able to afford it, then I'd have chosen a different one, within an agreed budget. It's not about the cost – it's about the sentiment.