Kimberley Walsh is pregnant at 32 and says she's left it a 'little late' to have a big family. Is your early 30s really too late to become a first time mum?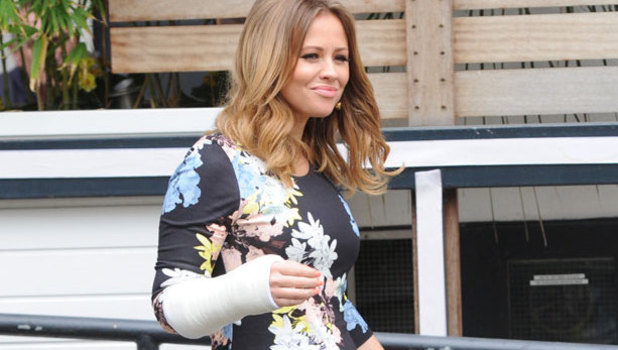 YES says business support officer and mum-of-four Susan Davies, 42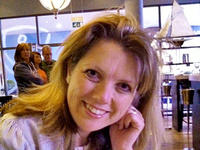 Whilst I can imagine Kimberley's views will spark an outcry amongst women who don't have children until their 30s, I'm inclined to agree with her sensible point of view.
I'm a mum of four children, aged 20, 16, nine and seven. I had my first child when I was 22, the second at 26, the third at 33 and fourth at 35. I have, therefore, done pregnancy and mothering in my twenties and mid thirties and I can tell you it is a darn sight easier when you are younger! I sailed through the pregnancies in my 20s, but was sick all the time during the ones in my thirties.
Then comes the actual physical stamina that is needed when having children; the sleepless nights, running about at the park, lugging buggies and nappy bags and so on. You also need to your brain to be alert as a mum - multi tasking with cooking dinner, helping with homework, and working was so much easier when I was younger.
There are definite pros to being an older mum now - I am more chilled and relaxed about raising my children second time around. I've learnt they become nappy trained in
their own time and seeing them covered in dirt with big grinning faces after being in the garden thrills me rather filling me with dread.
I agree with Kimberley though, raising a large family through your thirties and forties would be a darn sight harder on your physical self that if you start young!
NO says Reveal's Deputy Celebrity Editor, Kelly Jenkins, 31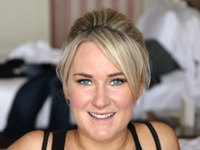 While she has a valid point if she's planning to have a gaggle of kids, Kimberley's comments will strike the fear of god into many women in their 30s who've yet to have children.
Kim is five months pregnant and well on the way to starting her brood with partner of 12 years, Justin Scott, 32. She admits it was a choice to wait until now, saying: 'There was nothing stopping me having a baby, but I wanted to have it all and take the opportunities I had with my career.'
Fair play to her but, for many women in their 30s, putting off their first child isn't a choice.
Financial instability, finding the right man, or even health issues play a huge part. There's also the question of being emotionally mature enough to deal with the huge responsibility that comes with caring for a child and ensuring they have a stable upbringing.
People say having kids in your 20s is easier, because you have the energy to deal with sleepless nights and to run around after your boisterous offspring. But, in my experience, with your 30s comes a maturity and levelheadedness that can only be beneficial in motherhood.
Surely it's better to wait until you're financially and emotionally prepared for a child - and all the happy chaos that will bring - than start early in a bid to have a huge family?
At 32, there's still plenty of time to have children – last year almost half of the babies born in the UK were born to women over 30. We are the generation of women brought up to believe we can have it all – a career, family and wonderful friends.
I may only be a few months shy of my 32st birthday, and yet to have my first child, but I still believe that's true.
Is 32 too late to start a big family?
YES - I agree with Susan
26.12%
NO - I agree with Kelly
73.88%
Got an iPad or iPhone? Reveal Mag is specially designed to fit!