Everyone's talking about the latest issue of the American style bible, but is it a good move to star Kim Kardashian and Kanye West?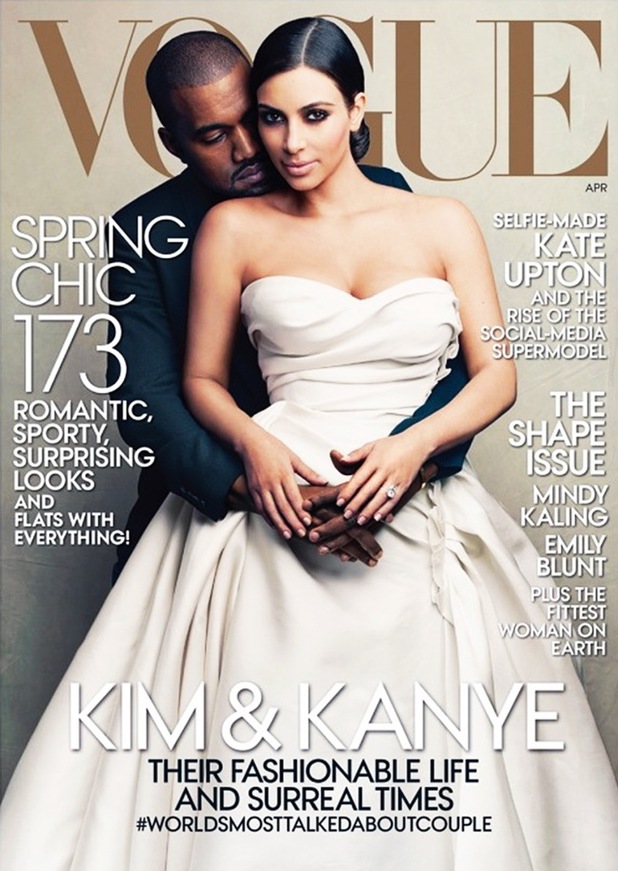 Yes says Wendy Rigg, Reveal's associate editor: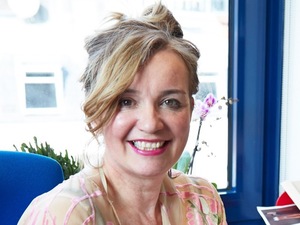 American Vogue has a history of featuring celebrities on its cover – Beyoncé, Lady Gaga, Gwyneth Paltrow, Rihanna and Angelina Jolie, to name but a few – so why the snobbery around Kim?
You only have to look at the couple's combined Twitter following to see that this cover made absolute business sense.
Kim Kardashian
has 20.4 million Twitter fans, whilst partner Kanye has 10.3 million. That's a total of over 30 million – a lot of potential magazine sales.
Kim's fashion choices have been widely copied, and the Kardashian Kollections for the high street have been sell-outs. Love her or hate her, she's undoubtedly a fashion icon, so why shouldn't she do Vogue? And while Kanye also appears, it's Kim who's the real focus and star of this cover.
Also, when was the last time we were all talking about the cover of American Vogue? That's right – never. I was working with
TOWIE's
Gemma Collins last week, and someone had tweeted a Photoshopped version of the cover, with Gemma and Arg's faces in place of Kimye's. Gemma loved it. Spoof versions have taken over the internet.
Vogue's move has succeeded in attracting a new, younger audience who interact through social media. If that isn't the cleverest marketing trick ever, I don't know what is.
I also applaud the fact that new cover girl Kim is famously curvy and not a waiflike, skeletal model.
Thank you, Vogue, for all the fun!
No says Penny McDonald, PR consultant at Glencorse Communications: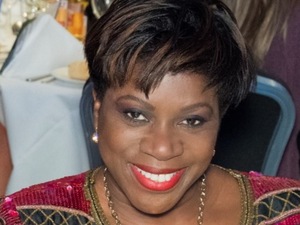 I can only assume that circulation of American Vogue must be declining. Why else decide to put Kanye West and Kim Kardashian on its April cover?
Vogue stands for quality, good taste and high-end glamour. It is the undisputed fashion and culture 'bible'.
Kanye West has become the fifth-ever man to grace the cover. There are those who perceive Kim to be a 'woman of strength' who has clawed her way, via reality TV, into the spotlight. They do make a fascinating couple and it's undeniably a story some may wish to read.
However, in my view this is clearly a short-term strategy by Vogue to resemble a commercial title, as opposed to the iconic, upmarket one we all know. Designed to raise profile and circulation by creating controversy, it may fundamentally damage the brand in the longer term.
How can they possibly justify putting Ms Kardashian on the cover with such ease, while rejecting the likes of Naomi Campbell for years? It's just plain insulting.
Continuing down this route would result in Vogue losing its USP and loyal fan base – surely that can't be the plan? Regular readers of American Vogue want to see genuine style icons and worthy cover models. Kim's manufactured and transitory – notice that Vogue didn't risk putting her alone on the cover.
The magazine's real challenge now is to find ways to hold on to existing readers, and to attract a new audience in an ever-changing industry.
Should Kim Kardashian and Kanye West be on the cover of Vogue?
YES - They're stylish, famous and successful. Why not?
18.84%
ER, NOOO! - The cover should be reserved for the cream of the crop.
81.16%
Do you think Kim and Kanye should be on Vogue? Tell us below, as the best comment from across the website each week wins £50!