Girl on girl snogs, fumbles under the sheer and chats about sex addiction and 'finger banging'. Is this really what attracts us to Big Brother or is it a step too far?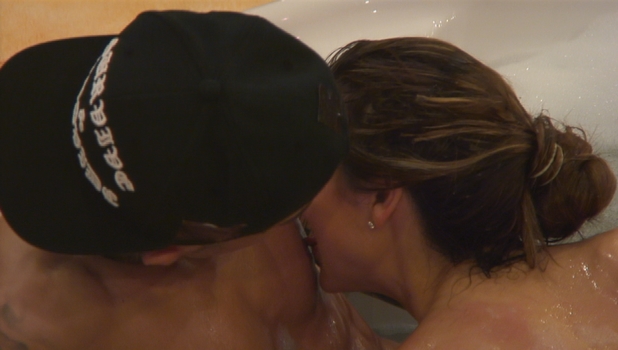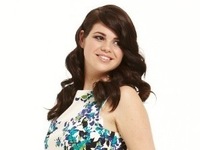 YES says Reveal.co.uk's Deputy Editor, Natasha Rigler
Back in the day, I was a big fan of
Big Brother
– when all the contestants were normal human beings and not wannabe porn stars. I switched off around the time of Michelle Bass and
that
escapade under the table. I have continued to watch
Celebrity Big Brother
however as, despite the housemates being famous and keen to rejuvenate their careers, it reminded me of the good old days.
You can therefore imagine my horror when, within hours, Jasmine Waltz was having a disgracefully crude conversation about 'finger banging' in front of Lionel Blair. I actually felt sick. The man is 82, talk about being disrespectful. Days later we progressed to lesbian kissing, nipple sucking and goodness knows what else in the bathroom. Call me a prude, but I can't bear to watch such desperate filth.
Luisa Zissman, who has constantly accused the housemates of trying to make headlines, confessed to being a sex addict before Dappy 'motorboated' Jasmine in the bath (I had to look that up on Urban Dictionary). And don't get me started on Lee Ryan. After seemingly bedding Casey Batchelor, he immediately ate Jasmine Waltz's face off. Blugh. If I wanted to watch porn, I would subscribe to Babestation.
The thing that bothers me the most is the fact that we are talking about DAPPY AND LEE RYAN. Not Ryan Gosling. Pleeeease girls, get some class and self-respect. And don't expect me to be tuning in to
CBB
while you look those two words up in the dictionary.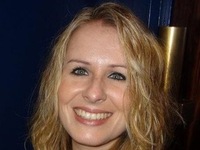 NO says Reveal's TV Writer Carena Crawford
Sex sells. It's a simple fact. It's what sells clothes, music, magazines, and it's the bread and butter for shows like
Made In Chelsea
and
TOWIE
. We're a nation fascinated by who's sleeping with who, and we also love to be shocked. So why shouldn't
Celebrity Big Brother
cash in on that?
The famous faces taking part in the current series know exactly how to play the game, or else they wouldn't be putting on the display they have been inside the house. Latest betting statistics show inoffensive Ollie Locke is up there as one of the favourites to win, but this show isn't about winning, it's about maximum exposure and publicity.
Luisa, Jasmine and Dappy's escapades in the bath, and Lee's bedroom behaviour have earned them all much more screen time than quieter celebs such as Ollie and Sam Faiers, and it's them, and their salacious antics, everyone's talking about. It's obviously being played up for the cameras, so surely it should just be seen as harmless fun?
The show is screened at 9pm, after the watershed, and a message beforehand clearly tells viewers to expect explicit language, adult content and risqué scenes from the start, so it should hardly be a surprise to anyone watching that it does exactly what it says on the tin.
We all have remote controls, we can turn it off if it's too much.
Big Brother's
never been billed as family entertainment, so we shouldn't take it so seriously and enjoy it for what it is.
Is Celebrity Big Brother too sleazy? Answer in our poll below:
Click here for YES!
55.56%