Strictly Come Dancing viewers were in uproar last week when it emerged that Natalie Gumede has had dance lessons since the age of four. So, should trained dancers be allowed on the show?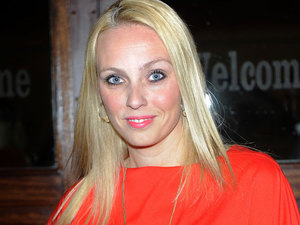 Yes says Camilla Dallerup, 39, a former Strictly Come Dancing professional and 2008 winner
The first thing we need to remember is that
Strictly Come Dancing
is an entertainment show. It's wonderful that all levels of skill are represented – and that's what makes the show entertaining and interesting.
And while it's lovely to watch someone who can already move, I know for a fact that having a fabulous personality counts just as much as having had some sort of training.
I think that they have a great mix of people this year. Susanna Reid is wonderful to watch, and Dave Myers and Mark Benton are so entertaining that you want them to be on your screens every week.
Yes, some contestants, such as Natalie, might have had some sort of dance training. But ballroom and Latin are really technical and unless you're a professional – which she isn't – you won't have learnt it.
Plus, if someone sets the bar so high in the first few weeks, it gives everyone a level to aim at – and that's a positive thing.
When I won
Strictly
with Tom Chambers in 2008, he didn't have any dance training. He had taught himself one tap-dancing routine, but that was it. Similarly, in 2009, Chris Hollins was up against Ricky Whittle, who I think had had some training. But the country fell in love with Chris and he won.
People enjoy watching a journey, and just because someone can move well on the first shows, doesn't mean they are inevitably going to be the
Strictly Come Dancing
champ.
No says Nikhita Mahajan, 31, Reveal's Deputy Celebrity Editor and outraged Strictly fan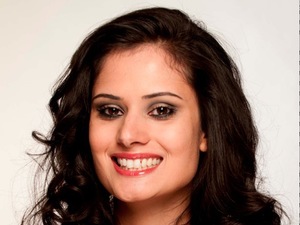 When I watched Natalie Gumede perform her near-perfect rumba on
Strictly
with dance partner Artem Chigvintsev, all I could think was: 'Yeah, but you're practically a professional dancer!'
Natalie's had lessons from the age of four and describes herself as a 'highly skilled' dancer on her CV. Even her former dance teacher described her as 'top of the class'. So what the hell is she doing on
Strictly
?
It's not fair that people like Dave Myers, Sophie Ellis Bextor and Abbey Clancy have to compete against someone who's proved themself a more than capable dancer already.
I felt the same way when I saw Denise Van Outen on the show last year. She insists she's not a professional but she dances on the West End stage, for God's sake. If that's not professional, I don't know what is.
Last week, Denise defended Natalie and actually tried to claim that having previous dance experience is a 'hindrance'. Er, really?
An injured ankle is a hindrance. A broken toe is a hindrance. But I don't think being familiar with the discipline involved in learning how to dance is in any way a negative.
As a
Strictly
fan, I have zero interest in watching Natalie do well in the competition. In fact, I actually record
Strictly
, just so I can fast-forward through her dance.
Once the other dancers are up to Natalie's level, that's when the show will get interesting.
Should celebrities with dance training be allowed on Strictly Come Dancing?
YES - I agree with Camilla
29.41%
NO - I agree with Nikhita
70.59%