Ireland Baldwin, 17, is the latest teen celeb to get inked – joining the likes of Harry Styles, Justin Bieber, Miley Cyrus and Rihanna, who also got their first tattoos before they were 20. But will they regret it?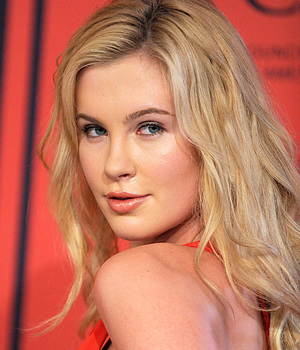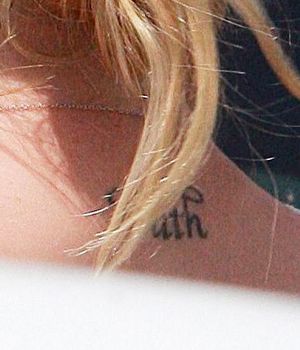 YES says Reveal's deputy celebrity editor Nikhita Mahajan, 31, who has one tattoo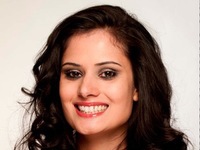 I'm not going to lie, I got a tattoo because I thought it was cool.
I was 19, living life to the full at uni in London and, to celebrate my freedom, one hungover morning I decided that I just MUST get a tattoo.
So I headed to Evil From The Needle in London's Camden Town – someone told me Angelina Jolie got a tat done there – armed with a sketch of Pocahontas.
Thankfully my sister, who came with me, convinced me not to get a giant Pocahontas etched on the side of my body and instead I settled on a small lotus flower on the side of my ribs.
At the time I loved it. I thought it was symbolic and a permanent reminder of a fun time in my life.
But as I've got older I've definitely come to feel regret.
The colours have merged together and as my weight has fluctuated so too has the shape of the flower.
What was once a colourful work of art, is now a bit, well, dull and saggy.
My only saving grace is that it's hidden beneath my clothes – which is the reason I haven't had it removed yet. That and the huge cost of getting it lasered off.
I wish I'd not been so impulsive. Because of one moment of madness I'm now stuck with a tramp stamp for the rest of my life!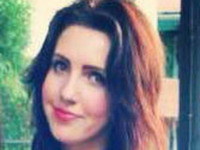 NO says Reveal's art intern Danni Kingston, 23, who has five tattoos
Like Ireland, I was 17 when I got my first tattoo – and I liked it so much, I've since gone on to have another four!
I've always loved tattoos. Not because they're trendy, but because I just like the designs and I feel they can be really personal.
For my first tattoo I wanted to get something meaningful that I wouldn't regret, so I got my name in Japanese. I spent ages researching online to make sure it was accurate, and I had a Japanese friend confirm it too.
It hurt a bit, but not as much as I thought it would. In fact, the only issue I had was convincing my mum to let me have it – she eventually agreed and even came with me to the tattoo parlour in Southampton.
For me, it's always been really important to have the tattoos done in discreet places so that they can be covered up, especially at work or on my wedding day!
It also means I don't have to worry about what the tattoo will look like when I'm older.
A year after my first, I got an anchor tattooed on my ankle, followed by the Japanese word for 'destiny' on my wrist, four lines of lyrics from a song by the band Pendulum on my thigh and, my most recent is a padlock with a rose in it, which I had done on my ribs.
Since getting my first tattoo, I just want to keep getting more – and I definitely have no regrets.
Do you regret getting a tattoo in your teens?
YES - I agree with Nikhita
40.37%
NO - I agree with Danni
59.63%