His quirky dress sense – all short shorts, no socks and shaved hair – is being mimicked by lads across the country. But is TOWIE star Joey Essex, 22, really stylish?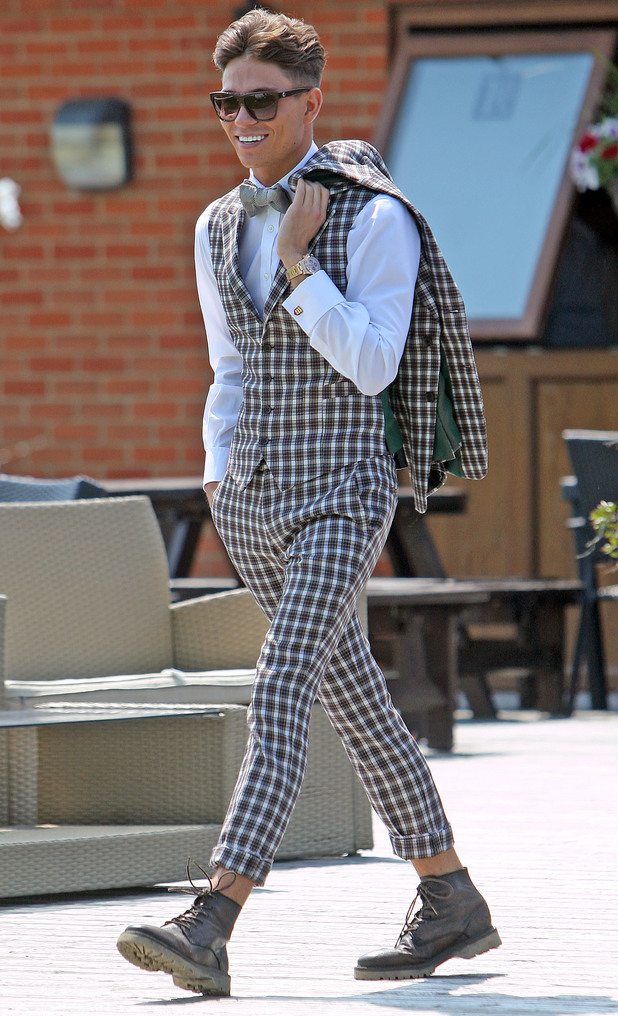 YES! Says university student Sammy Munday, 19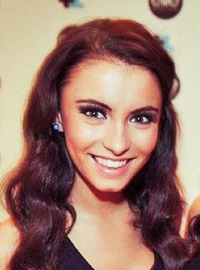 I love Joey's unique style and, coming from Brentwood in Essex, so do most of the boys I know. Everywhere you go in my home town, you'll find a
Joey Essex
lookalike just around the corner.
Boys copy him so much that his haircut has been banned from some schools in my area!
Yes, Joey's got a very distinct look, but I think it's stylish because he is always smart, even when he's wearing something outrageous – like a watch around his ankle or the shortest of shorts. Somehow, Joey manages to make a statement with his outfit.
I also like how he puts across his fun-loving, comical personality in his outfit choices. I mean, not many people would get away with hitting the streets (not the slopes) wearing ski goggles and still pull it off!
By wearing what he does, Joey gives off this air that he isn't phased by what people think or say. It makes him seem very self-confident, and the fact that he always maintains a fresh and clean look makes him very dateable – I'd definitely date a Joey lookalike!
He'd probably spend longer than most boys getting ready for a night out, but I wouldn't have a problem with that. I like the fact that he's looking after himself and his appearance.
Plus, us girls spend so much time looking after ourselves, it's about time boys started putting the effort in too!
NO! Says Reveal's Deputy Celebrity Editor, Hannah Doyle, 29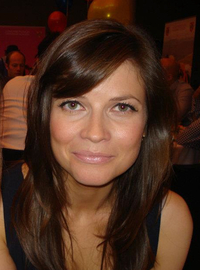 There's a 10 year age gap between me and the lovely Sammy, which I suspect may be the reason for our opposing views.
To me, Joey's extreme tan, overly plucked brows, bright white teeth and OTT hair are the antithesis of style. To me, Joey looks just a little bit… ridic.
Sorry Joey! It's not just the blatant hours he dedicates to grooming himself, either.
I've interviewed him before and, though he's very lovely and funny, you just can't help but notice that he's usually revealing more thigh than you are.
Or that, if you accidentally brushed against him while wearing white, you'd end up with a faux glow Joey imprint all over your outfit.
In my mind, Joey has taken the metrosexual trend to the extreme. I'm all for guys taking care of themselves, but there's a balance to be struck here, men! As in, retaining your masculinity is a must.
I'm sure if Joey sprouted a beard and quit his foundation habit, he'd look a lot less like a Ken doll and more manly.
As for the man in question, Joey says that his style icon is Justin Bieber. Yes, that chest revealing teen who can't pull his trousers up past his butt cheeks. I think that says it all.
Does Joey Essex look good?
YES! I agree with Sammy - he looks reem!
66.34%
NO! I agree with Hannah - fashion disaster!
33.66%
Do you agree with Sammy or Hannah? Tell us in the comment box below!