Celebrities are notorious for giving their babies... shall we say, unusual names. But now that Kris Jenner has confirmed that Kim and Kanye have called their little girl North West, we can't help but ask, have they turned the trend into a parody?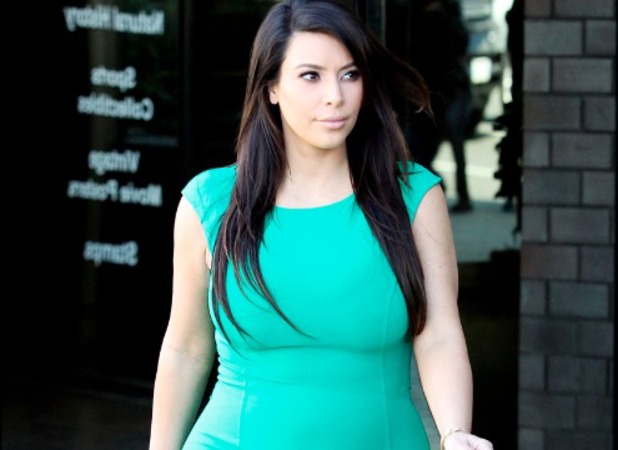 Yes, says Sarah Whiteley, Reveal's senior features writer
Kim, how could you do it to yourself – and your daughter? Yes, the reason behind it sounds quite sweet, but come on. You have to think these things through!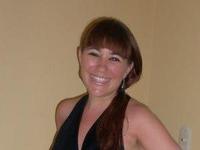 When I think of North West, I think of Manchester, rain, PE lessons in the freezing cold, trying to use a compass. A lot of things. But definitely not a baby name.
You've named your child after a direction.
Having been called Sarah – the fifth most common name in the year I was born, by a mum with a name she wouldn't thank me for repeating in public* – I know hundreds of other Sarahs. But I don't think that's a bad thing.
In a previous job I had, there were three of us on the same desk – Sarah W, Sarah R and Sarah S, as we were referred to. And my flatmate also has the same name – our friends just call me Geordie Sarah. It's cute, kind of like belonging to a club. It certainly hasn't affected my sense of identity or individuality.
I've also never had anyone call me the wrong thing or spell it wrong. It's easy – as long as people remember the 'h' on the end, we're home and dry.
Now, that's not to say I don't like unusual names. I do. But that's what it has to be. A name. Not just a random word.
By calling her daughter something so unusual, Kim has doomed her to a life of questions, confusion and, most of all, attention. Maybe that's what she wanted?
*FYI, my mum's name is Constance. Not that bad at all. She just doesn't like it.
No, says Nicola McLean, TV blogger for reveal.co.uk
When I heard Kim had named her daughter North, I instantly thought: good for her. I've got two sons called Rocky and Striker, and I've never regretted giving them individual names.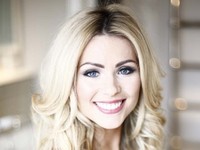 North is a really pretty name and when Kim's mum, Kris Jenner, explained it's because the baby's birth is the couple's highest point together, I liked it even more. It's personal, unique and, more importantly, significant to them.
It's only because her surname is West that people are getting so worked up about it – but how often will she be called by her full name?
My son Striker is only three but his brother Rocky, seven, loves his name. Despite many people warning me about bullying, he hasn't heard a single murmur of criticism about it. In fact, his classmates have nicknamed him 'Rock Star' and they think it's the coolest name ever.
I love that my kids never get confused with anyone else in school, and it's also a really good way to teach them about acceptance. Once, my son couldn't remember the name of a boy he'd been playing with. 'It's foreign and weird,' he said, I quickly reminded him of how 'weird' his own name was!
If people ask if they are the boys' real names, I say yes. Proudly. What right do they have to judge my choice? I'd never allow anyone to talk me out of calling my sons the names I wanted to give them.
Kim has carried her baby for nine months and now it's up to her and Kanye what she calls her. What has it got to do with anyone else?
What do you think? Tell us in our comments box below!
Is North West a baby name too far?
YES! I agree with Sarah!
61.02%
NO! I agree with Nicola!
38.98%