Gary Lineker recently quit Twitter to spend more time with his family (before coming back a few days later!). We ask, does Twitter have the power to take over your life too?
YES, says reality star and businesswoman, Amy Childs, @MissAmyChilds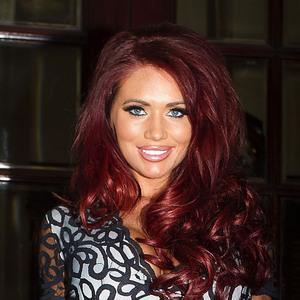 "I'm a Twitter addict! I don't just Tweet from my own account. I do my beauty salon's, my boutique's, I even Tweet from my eyelashes account… I'm the biggest Twitaholic.
I Tweet as soon as I wake up. I love to be in touch with my Amynators – that's what I call my fans.
I've got almost 1.3 million followers, and I've just set up a new Facebook page so I can chat to my fans even more.
Sometimes, I do get in trouble. My friend Hannah will tell me off for not replying to a Tweet, and I'll say: 'I've got 3,000 people Tweeting me at the same time, I didn't even see it!'
And my boyfriend, Dave, asks me to put my phone away when we go out for dinner. So when I pick my bag up, he knows what I'm up to… I'm trying to Tweet! But I remind him that we met on Twitter. (I was watching
Take Me Out
on TV, and Dave was on it, so I Tweeted to say how good-looking he was. He replied, and the rest is history.)
Really, I don't see a problem with Tweeting a lot. I've explained to my friends and family that it's a way to be in touch with my fans, which is very important to me. Tweeting's just a bit of fun, so why not?
When I was on holiday in Dubai, I couldn't even Tweet because the reception was so bad. Whenever I got a bit of signal on my phone, I was straight online telling my fans how much I missed them.
My three dogs all have their own Twitter accounts too – a fan set them up – they Tweet me and say 'woof'. I love Twitter and I'll never give it up."
NO, says Reveal's Deputy Celebrity Editor, Hannah Doyle, @HannahShowbiz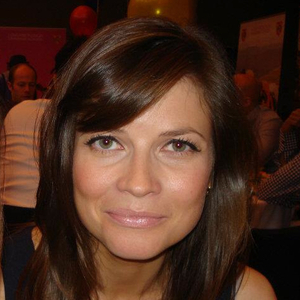 "OK, I'll admit, I did go through a stage of becoming a teeny bit obsessed with Twitter. Though I soon snapped out of it after stopping my boyfriend mid-sentence to Tweet about something funny he'd said.
The look on his face – a little bit: 'Erm, how about you put your phone away and have actual fun instead' – said it all.
Facebook can be just as addictive. We've all got mates who insist on capturing every spit and cough of a night out on their camera, before declaring: 'New profile picture!'
It's easy to get swept away with the idea that you have to share every single moment with your online friends. Newsflash… You don't.
There are very few people out there who want to know that you had a massive fry-up for breakfast and now your skinny jeans won't do up. Fewer still who relish reading a daily online rant about your tedious commute to work.
So I advocate the small doses approach to social networking. Why not stop and think before you reach for your smartphone to tell people that it's snowing / you're hungry / there's a hole in your tights?
Twitter and Facebook can be great for sharing stuff. But doing it all the time? Get out and enjoy the real world!"
Your turn! Do you think Twitter can take over your life? Tell us below.
More debates:
> Are you a fan of male leggings like Justin Bieber and Rylan Clark?
> Should women wait for men to make the first move?
> Is EastEnders' Max Branning hot or not?