Denise Welch was seen visiting a fertility clinic last week, amid reports she is trying to conceive a child with fiancé Lincoln Townley, 39. But at 54, is she too old for IVF and motherhood? Here, two women share their views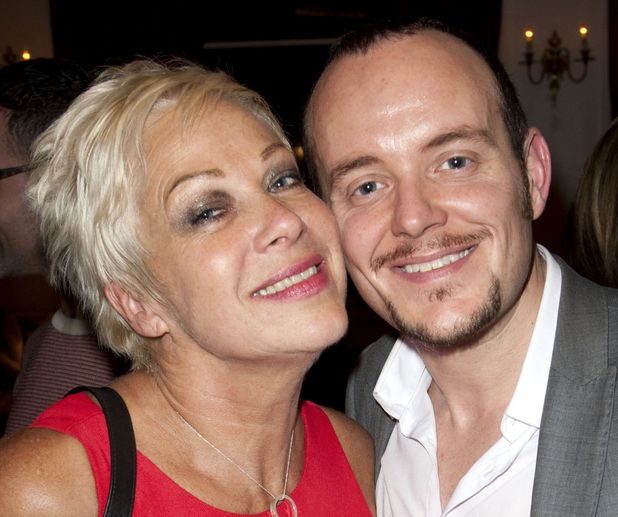 NO says Sue Tollefsen, 62, mother-of-one from Romford
"For the past four and a half years I have been on the most momentous journey of my life. My daughter Freya was born in March 2008, making me a first-time mum at 57.
It wasn't exactly conventional and I know people judged me but having cared for my sick parents for over 16 years, I'd been forced to focus on my teaching career instead of me.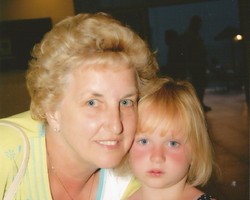 When I finally met Nick, I was 46 and didn't think kids were an option. But after my mum passed away four years later, Nick saw a documentary about couples having IVF abroad. No clinics in the UK would help because I was over 40, so we went to Russia for treatment, using a donor egg and Nick's sperm.
On our third go, in 2007, I finally conceived. But at six weeks I suffered a miscarriage and we thought our dream was over.
Later that year I had an ovarian cancer scare and doctors ran tests. I turned out to be seven and half months pregnant! We were thrilled.
The rest of my pregnancy and birth went by easily – four hours after Freya's perfectly healthy arrival I was up and running around. I was 57 – no one could believe it.
Two years ago, Nick and I split. It's been tough – I've suffered some health problems. Though Nick's a decade younger, we're conscious of my age and we've made wills and chosen a guardian for Freya should the worst happen.
It breaks my heart that I may miss Freya's wedding day and my grandchildren. But I don't dwell on that. We have so much fun together, constantly making memories!
Being an older mum gives me a different perspective. I'm not trying to forge a career – in fact I've given up my job to care for her. I've got plenty of time and patience where younger parents tend to get irate. Every thing Freya says and does is a marvel to me.
Why shouldn't women in their fifties have the right to as much happiness as me?"
YES says writer Becky Dickinson, 39, mum-of-two from Surrey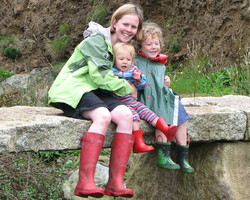 "At 39 years old and 37 weeks pregnant, I definitely won't be doing this again. I had my first baby, Jonas, at 33, and my second, Daisy, at 36. I am reasonably fit and healthy, but my third pregnancy has been infinitely more exhausting than the others. And I don't even have a sleep-stealing newborn to look after yet.
Why Denise would contemplate going through it in her fifties, especially when she has two children already, is beyond me.
There comes an age when the child's needs have to come first. I spent my twenties working, partying and travelling. It was great, but I stopped because I didn't want to jeopardise my chances of having children, or be too old and knackered to give them what they need.
Denise could be claiming her free bus pass at the same time as playing the tooth fairy. And even the fittest of pensioners doesn't have the energy levels of someone in their twenties, thirties, or even forties. I don't consider myself a particularly old mum, but I don't have the stamina I had 10 years ago.
Having children has made me fear for my own mortality. I want to be around for them for as long as possible. Tragedy can strike at any age, but it seems selfish to bring a child into the world, knowing there is a real chance you might not see it much beyond adulthood.
If Denise's maternal instinct is so strong, why not adopt an older child? There are so many children in need of love, why risk your own health to create a new one who may end up losing a parent too early in life?
Just because you can afford the best fertility treatment, doesn't mean it's the best thing to do."
More debates:
> Can real talent ever do well on X Factor?
> To dunk your biscuit in tea or not to dunk?
> Do child beauty pageants exploit kids?