Frontrunner Ella Henderson's shock exit was the biggest upset in X Factor history, sparking the question of whether the show really can nurture true talent.
The teenager
landed in the bottom two alongside fellow favourite James Arthur
two weekends ago, prompting her mentor Tulisa to brand the result "ridiculous". So
Reveal
debates, can real talent ever do well on
X Factor
?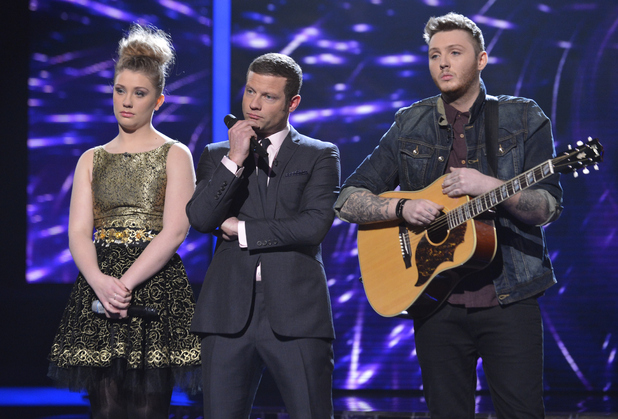 YES, says Atomic Kitten singer and presenter Liz McLarnon
Even if their stars fade with time, there's no denying there's true talent on
The X Factor.
Leona Lewis was absolutely amazing on the show back in 2006 and I still love her to this day.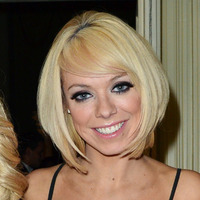 If it wasn't for the exposure the show offers, young hopefuls like Leona might still be unknown.
It's a priceless opportunity because, without a publicity machine behind you, it's a tough industry to crack. Leona's so shy that if she'd tried to make it by herself, she might have fallen through the cracks because she's not ruthless enough to get her name out there alone - just like Jahmene this series.
The show is a great platform for singers, especially those who don't have the money to spend going to auditions and enrolling at stage school.
A few people I know say
The X Factor
has ruined the music industry. I don't agree. Look at JLS and One Direction, two huge bands who didn't even win!
It was a travesty, though, that Ella was voted off, and that James Arthur joined her in the bottom two. At the same time, I'm in no doubt that Ella will go a long way - I think she'll be snapped up in a heartbeat. Any record label would be mad not to.
I also think she sounds better when she sings her own songs, which she didn't get to do on the show. It's plain to see there's loads of talent on the show and loads of stars in the making.
NO, says Reveal's Deputy Celebrity Editor, Hannah Doyle
Saturday night! Wine and toasty winter socks at the ready, I settle in to watch
The X Factor
… but WHY?! Am I tuning in because I can't wait to hear James Arthur 'project'? Am I totally desperate to listen to Rylan 'nail' those vocals?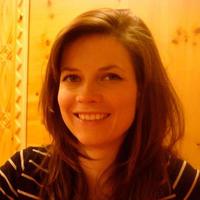 Erm… no. I'll be perving on Nicole's dresses, LOLing at Gary's snide remarks and learning to be more street thanks to Tulisa. (So far unsuccessful, see above winter sock comment).
The
X Factor
may call itself a talent contest, but in reality it's an entertainment show. One Direction have had huge success because they're young, cute, and have been linked to a string of female celebs, not because of their… ahem… vocal skills.
Ella's surprise departure proves my point. She was by far the show's stand-out singer, but no one voted for her. The reason? We pick up our phone to keep the acts who entertain us on the show. Face it, most of us aren't music experts and we couldn't give a monkeys about who sings best. Jedward have had more success than most
X Factor
exports put together, and it's not because they sound like Justin Timberlake in twin form.
Of course, great singers have done well on the show too, like Rebecca Ferguson and Alexandra Burke, and I'm not saying it's totally void of talent. James Arthur sounds great - but I'm more fascinated by his curly eyelashes and his flirting with Caroline Flack than I am his guitar skills.
Do you think real talent can ever do well on X Factor? Let us know below and you could win our £50 Comment of the Week prize for best comment across the website!
More Reveal debates:
> Is X Factor's Christopher Maloney a big phoney?
> Is the old or new X Factor judging lineup the best?