Women love a romantic surprise getaway, but a new survey has claimed they want more than a week's notice before it is sprung on them.
Out of 2,000 ladies quizzed, six in 10 have claimed they "live in fear and dread" of not being left with enough time to plan outfits, pack and make vital beauty appointments.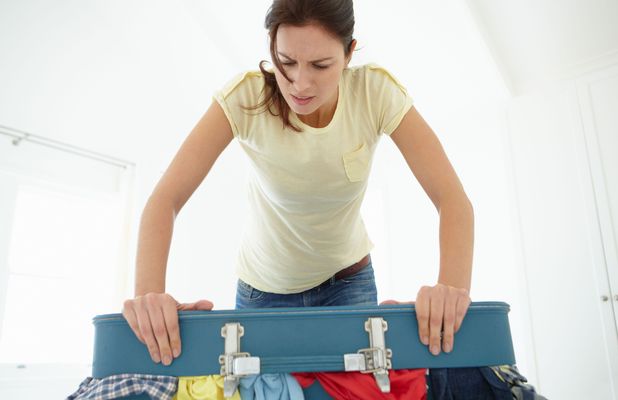 British Airways, who carried out the research, found the perfect period of notice to be seven days and 11 hours.
Abigail Comber, spokesman for the company, said: "The element of surprise is clearly a dividing issue among British women, but what has emerged is that the enjoyment of going away is enhanced if they feel they have been given enough time to get excited and leave knowing things will be ok while they're away."
We asked two
Revealers
whether they agreed with the findings...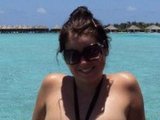 Natasha Rigler, Deputy Web Editor, says: "No!"
"I love going on holiday, but I just can't help but panic in the lead up. Have I packed enough clothes? Will my newly-dyed hair fade in the pool? Someone's ill at work – will I be struck down the night before I leave? It's a stressful thing, so when my then-boyfriend-now-husband Paul suddenly announced one Saturday in 2010 that we were going on a mystery holiday the following morning, I didn't have time to worry about all the silly little things.
"Don't get me wrong, a thousand questions were flying round in my head, but they were of a different sort – mainly consisting of: "Omg, where are we going, omg where are we going?!"
Obviously, he had to tell me what weather to expect so I knew to pack my bikinis. But that was it. Nothing else. Total silence.
"The next morning, I was handed a train ticket to Gatwick Airport and, once there, I was given a flight number. I ran to the board and scanned my eyes down until I spotted it – we were off to The Maldives! I just couldn't take it all in. Just 24 hours before I was slouched in bed watching
Saturday Kitchen
, fully expecting to be sat at my desk on Monday morning. Instead, I was soon surrounded by blue sea, palm trees and white beaches. Talk about surreal! I couldn't really process it all.
"It turns out, he'd cleared it with my boss that I wouldn't be in for a week and all my colleagues were in on it too. It was the most exciting holiday I'd ever been on, and all because it was completely unexpected. Who cares that I hadn't had a leg wax - that's what razors are for! So what I'd forgotten my comb - I WAS IN THE MALDVIES! At no point did I feel stressed or worried, I was just happy, overwhelmed and stunned to be there.
"At the end of the holiday, Paul proposed following a private dinner on the beach and, after planning such an amazing surprise, how could I have possibly said no?!"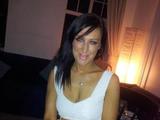 Janelle Butterfield, Multimedia Journalist, says: "Yes!"
"While many women can think of nothing better than being whisked away on a romantic holiday, the words 'surprise' and 'trip' fill me with dread. Now I'm not turning my nose up at an all expenses paid getaway, but the thought of being told we're off to sunny climes TOMORROW would result in some serious high pitched squealing. And not the good kind.
"When you consider how much forward planning goes into the average night out, a week away without a single day's planning can surely only end in disaster. For one thing - and women, I'm sorry to let slip - but beach bodies take time. In the week leading up to a holiday, I can mostly be found nibbling on carrot sticks and doing panicked sit-ups in a last-ditch attempt to get beach-ready abs. Not to mention I'll be waxing, shaving, buffing, moisturising and fake-tanning every inch of flesh, ready for those 'natural' pool side shots. The idea of turning up in paradise with stubbly legs and pale skin makes me feel a little bit ICK.
"And then there's the wardrobe to consider. There's no such thing as packing 'for hot weather'. City-break hot? Espadrilles and stripes. Thailand hot? Maxi-dresses and thong sandals. Brazil hot? Neons and wedges. The list goes on… The wrong wardrobe and the whole holiday will be ruined by my totally out of place outfit. Rock a sequin Ibiza bikini and heels in Dubai and you could find yourself with more than just a red face.
"Lastly, I LIKE being excited! Spring a holiday on me last minute and you're robbing me of days spent smugly daydreaming, Google-imaging and Facebook bragging. I'm not denying the romance of a surprise break - all women love a thoughtful gesture - but if any man fancies springing one on me, I'll need at least six weeks notice."
Would you like a romantic surprise sprung on you or would you prefer a week's notice? Tell us below and you could win £50!
Read more:
Debate: Do child pageants exploit kids?
Read more:
Debate: Is Halloween just an excuse to be slutty?