Kate Middleton is understandably upset at being photographed while sunbathing topless on holiday with her husband. But according to a new survey, Kate is firmly in the minority of British women who could fall into such a trap.
For only 14% of women polled by dating site
Misstravel.com
said they would take their bikini tops off like
Kate Middleton
- because most said they were not confident enough to bare their breasts.
Six out of 10 women said they kept covered up because they didn't feel they had the perfect figure while 54% of said they didn't want strangers seeing them semi-naked.
The results of the survey seemed to indicate that Kate is happy with her figure. But would Team Reveal bare their boobs on the beach?
YES says Reveal's Features Editor Su Karney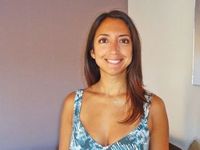 I am dumbstruck. 14%? Is that figure for real? Now I'm no exhibitionist but I have been known to throw caution – and my bikini top – to one side in the past so I'm surprised that so few British women are willing to join me.
Ever since my first teenage girlie holiday, I've witnessed women of all ages and sizes going commando up top. And it's never bothered me or the several hundred other people on the beaches of Ayia Napa or Tenerife.
If anything, seeing other women in all their glory only serves to make you more comfortable in your own skin.
Certainly, if I ever found myself lounging by a private pool within the grounds of my private villa, I'd be whipping them out quicker than you could say, "Kate Middleton, watch out! There's a snapper in the trees!"
Bad tan lines can ruin a carefully constructed holiday wardrobe, people. A strapless maxi deserves better.
But, much like the future princess, I do draw the line at being papped with my puppies out. While going topless is a permissble pastime in a crowd of like-minded sun worshipers, it's a one-time show, not to be broadcast on Facebook, Twitter or Instagram for time immemorial.
NO says Reveal's Multimedia Journalist Janelle Butterfield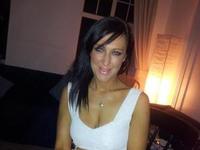 Call it a good a old-fashioned British stiff upper-lip, but I'm just not happy getting my boobs out on the beach.
From Thailand to Gran Canaria, not once have I ever flung aside my bikini top and exposed locals to a sneak preview of my jollies.
So I'm not surprised to read that as little as 14% of British women holiday topless.
In the case of Kate Middleton, IF I was in a private villa with just my husband (as obviously, I so often am), MAYBE I'd loosen my bikini ties and let them spot a glint of sunlight. But as the recent scandal has proven, you might think it's just you guys, but involve a long lens camera and it's just you, your hubby and millions of people worldwide.
The idea of lying there with it all hanging out actually makes me cringe, and the thought of people walking down the beach and spotting my nipples from 20 paces makes me want to grab my beach towel and run for the sand dunes…
Don't get me wrong - I'm no prude. I'll happily get changed in front of friends, or strip in a communal changing room. But lying on a beach trying to relax with everything on show, just isn't necessary. And the last thing I want is for my white bits to end up on the internet.
I admire women that have the balls (or should that be, the boobs) to be so carefree, but for now, my rack will be staying under wraps.
And lets face it – a relaxing sun-lounger and exposed nipples are just a recipe for a burnt-bap disaster.
Would you go topless on holiday? Tell us what you think below.
Read more Your Daily Say Debates:
> Cheryl Cole, Ashley and Tre Holloway: Would you let boyfriend meet your ex?
> Are child pageants exploiting kids?
> Weddings v friendships: the ultimate showdown?
> Blonde v brunette: does your hair colour define you?