At just 16-month-old, Aloka Romaine Liddle is set to become Britain's youngest beauty queen.
Speaking to
Reveal
exclusively in this week's issue, her mother, Claire Walker, 28, from West Yorkshire, defends her decision to give her tiny toddler a spray tan, make-up and a long blonde wig in order to win a US-style beauty pageant.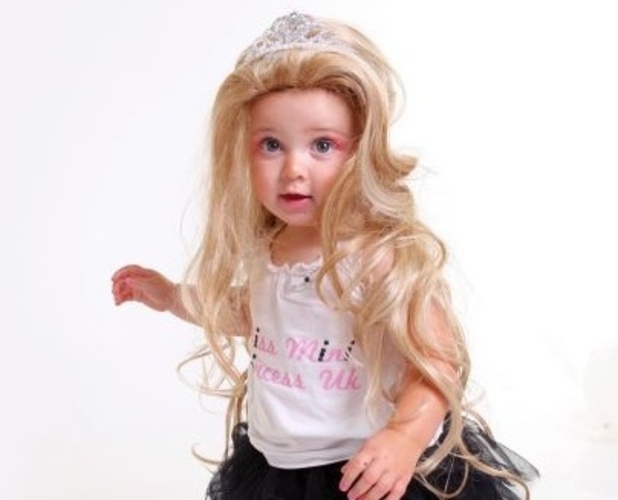 She says: "I don't know what all the fuss is about. Aloka-Romaine adores getting dressed up.
"The whole point of an American-style pageant is to look a little over the top. To me, it's just harmless fun."
With more and more of these contests arriving on British shores, we ask two women if they sexualise kids, or are just innocent fun...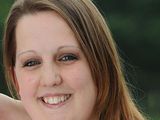 NO says sales advisor Beki Wilkinson, 29, mother of a beauty pageant three-year-old
My little girl, Tia, is three and I'm proud to say she has competed in 10 beauty pageants in the past 15 months – she's a total pro. So all this backlash over childhood pageants makes me angry.
OK, I dress Tia in two-piece bikinis for the shows, but I don't see what the difference is between her wearing one on the beach, where no one would bat an eyelid, and wearing one at a pageant.
It's the same boring argument again and again about the sexualisation of children. But I just don't understand what's sexual about it. When Tia does her catwalk at the shows, she blows kisses and does a sassy walk, but all I see is a cute little girl who's having fun. And isn't that what being a kid is all about?
I want to give Tia the best chance of winning. I've probably spent close to £10,000 in the last year on costumes, real-hair wigs, spray tans, stick-on nails, and travelling to pageants. Although it's an expensive hobby, especially as I'm a single mum, seeing Tia's smile on stage make the sacrifices worthwhile.
I don't feel like it robs her of her childhood either, like my critics claim. In fact, I feel the opposite – what little girl doesn't love to get dressed up and be the centre of attention? And if she ever stopped wanting to take part, I would never force her.
Until that day, if it comes, we're going to make the most of every opportunity that comes our way. And the pageants are just going to get bigger and better.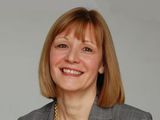 YES says Kidscape Director, Claude Knights
Don't get me wrong – I'm not out to spoil children's fun. Of course little girls love to dress up in their mum's heels, wear her lipstick, and emulate the grown-up world.
But there's something really sad and disturbing about girls dressing up like mini-adults in bikinis, wearing fake tan and make-up, at an organised event. It's about making money, and the commercialisation of childhood.
I hear stories in the news about families unable to afford to put food on the table. Compare this to the thousands of pounds spent on entering children in contests – the custom-made outfits, transport, beauty products… I think these parents need to look at where their priorities lie.
And also, who exactly are child pageants for? In many cases I believe the parents are living vicariously through their child, although no mum wants to hear that.
So what happens when a child gets older, and loses some of that cutesy-prettiness that kids have? Having been brought up in an environment where beauty is favoured over what's on the inside, their self-esteem will plummet. In extreme cases it may even lead to an eating disorder.
It's sad that while we've just watched amazing Paralympians win metals for their hard work and talent, we still want to turn our kids in to Barbie clones.
Now that this pageant trend has hit the UK, where will it end? Will we soon be parading our kids in Dolly Parton outfits with fake breasts and bottoms? I really hope not.
For more info visit
kidscape.org.uk
What do you think? Tell us in the comment box below!
Read more Your Daily Say Debates:
Blonde v. brunette: can hair colour change how you're treated?
I'm proud to have hairy armpits like Pixie Lott!
Women's number one turn off in men is body odour. Do you agree?