Lads, listen up. The women of Britain have spoken and turns out their number one turn off is….B.O. Here's what Reveal's Sophie Tighe thinks about the findings...
Yep, smelly is apparently the absolute worst thing a man can be according to a survey carried out by the team at Surf Summer D'reem.
Worse than a murderer or a bigamist? Okay maybe those options weren't presented to the 1,000 participants but really ladies, a smelly fella is your ultimate turn off?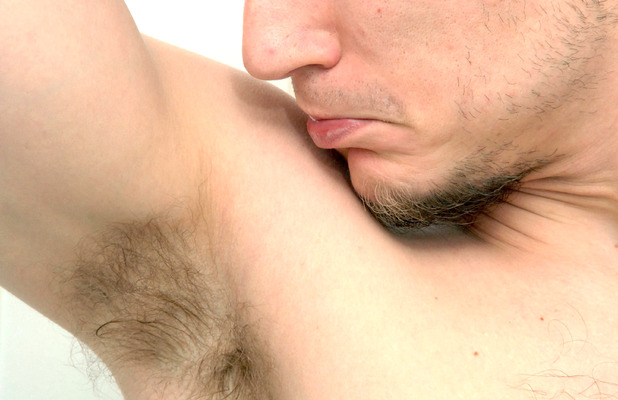 Coming in after Sir Stinks-a-lot were those poor individuals that haven't got a funny bone in their body (except their actual humerus). We all know the culprits – men who manage to stay stony faced during an episode of
Arrested Development
but somehow think some old and awful comedian's last routine was a laugh a minute.
Rounding up the top three worst kind of men EVER are the guys with no job or money. We may still be stuck in a never ending recession but the words of the great girlband TLC still ring true – "I don't want no scrubs".
A scrub, in case you still don't know, is a gentleman who forgoes employment in favour of living off the hard-earned cash his significant other brings home.
These two guys I can understand – no one wants to be the girlfriend of the guy that never gets the punch line or the next round in.
But a B.O. problem is so easily rectified. A breath mint here, a weekly shower there and hey presto your once nasally repugnant suitor has been transformed into a half decent smelling bloke.
Now you're done worrying about whether or not you might pass out from his stench, you'll have more time to concentrate on all his other imperfections.
Ain't love grand?
For anyone who does want to rectify a smell problem,
The Only Way Is Essex
's Joey Essex has teamed up with Surf to create a new scent called Surf Summer D'reem.
"It's important to always smell good for the ladies," he says, "so I've created this reem scent, to make my clothes always smell amazing, even after a night out with the lads at Sugar Hut."
Surf and Joey bottled the fragrance of summer holidays with Summer D'reem – available in ASDA stores now
Watch Joey Essex chatting with
Reveal
below:
More Your Daily Say debates:
I'm proud to have hairy arm pits!
Jordan and Leando: Can relationships survive taking step backwards?
Would you let your man choose your clothes?