It's Celebrity Big Brother time – and as this year's batch of stars enter the infamous house, we ask whether the show is good for their careers...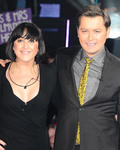 YES says former contestant and Reveal.co.uk's CBB columnist Natalie Cassidy
"I'm not going to lie - the first thing you think of when you're offered Big Brother is: 'Am I selling myself short?' And after my experience, I can honestly say no!
Big Brother is not as harsh as some other reality TV shows. I know I would havelooked like a prat if I'd have gone on I'm A Celebrity… Get Me Out Of Here!
Yes, in the Big Brother house they might make you eat the odd horrible thing, but as long as you're a strong and stable person, you'll come out of it better off.
Personally, I wasn't acting before I went in the house. After I left EastEnders I found it hard to make the transition from soap star to other genres of acting. I did a bit of theatre, but there wasn't very much happening, so I started doing more profile work in my own name. And now, especially thanks to Big Brother, I'm better known as Natalie Cassidy than Sonia from EastEnders. My profile has been raised and I'm even getting acting work again.
Also, thanks to Big Brother I got a slot doing news reviews on This Morning – plus I get to do my CBB column for reveal.co.uk! You only have to look at Mark Owen to see how well he did out of Big Brother. The show bought him back in the limelight and he's in the biggest band in the country."
NO says Jenna Good, Acting TV Editor of Reveal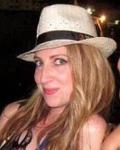 "Ok, so while I can see the value of entering the Celebrity Big Brother House for some contestants, I think most of them are just selling themselves short and come across as a tad desperate.
Even Vinnie Jones, who is/was a lege in most people's eyes, just looked like a bit of a loser for befriending Alex Reid in CBB 2010. And two years on, Vinnie is probably still finding himself having to ignore texts messages from Alex begging for an introduction to James Bond producers.
Just ask Robbie Savage, who was offered a part in the show. He asserted: 'Big Brother to me is just desperate. Even if I was skint I still wouldn't do it.' Instead, Robbie chose BBC's Strictly Come Dancing, to heighten his star status.
Strictly, ITV1's Dancing on Ice and I'm a Celebrity…Get Me Out of Here, enable celebs to show off their bravery, determination and general hardcore nature. But seeing celebrities and so-called celebrities, lolling around a house for three weeks, getting on each other's nerves and often generally humiliating themselves is just never going to come across well.
I mean, what on earth tempted one-half of Spandau Ballet and former EastEnders actor, Martin Kemp to leave his nice home and family, to hang around with home wreckers, adulterers and washed up old has beens? A big bundle of cash, that's what. But I predict this deal with the devil will leave a bad taste in his mouth forever more. Appearing on the show didn't exactly do much for Michael Barrymore and you only have to remember Vanessa Feltz having that meltdown to see that despite the wonga, things can go horribly wrong. Career suicide anyone?"
Natalie Cassidy's Celeb Big Brotehr column: Jasmine needs to go!
Shaun Wiliamson: I'd rather eat kangaroo testicles than do CBB