As technology develops, sex could soon become a distant memory..
From fake tan giving you cancer, to pets making you depressed, barely a day goes by without a news story taking away yet another simple life pleasure and turning it into a doomed activity destined to kill us all off….But hold on a minute - NOW we're staring down a barrel of a sexless future!?
Someone call the fun police!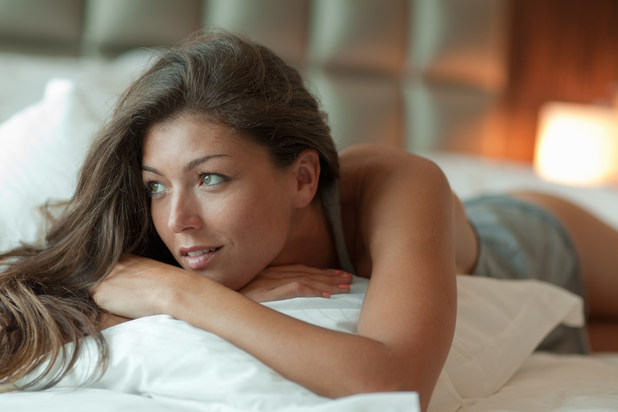 According to new findings from scientist Aarathi Prasad, in the none-too distant future, men and women will be able to procreate without so much as dating – avoiding all that messy sex business, we won't even need to touch uglies, instead depositing our matter into a test tube and - hey presto! - nine months later, there's your tot.
Well why don't we do away with food while we're at it? Pop a pill to get your nutrients!
And forget alcohol – a glass of wine to unwind at the end of the day will no doubt be replaced with some kind of computer simulated effect that tastes NOTHING like a nice dry sauvignon blanc…
From boosting your immune system to toning your abs – not to mention releasing serotonin – sex is so much more than just making a baby. Why would we try and eradicate the ONE free AND fun activity left?!
You can have the fake tan, the pets, the alcohol – but surely not sex..
From Adam and Eve to Romeo and Juliet, the world has kept turning for millions of years, based on the carnal efforts of billions of people. From ending wars to starting life, the most natural activity in the world has kept our race going, so why, when we're just starting to really be able to enjoy it, would we ditch it all together?
Good sex, bad sex, sex with an ex, casual sex, extra-marital sex. Isn't that three-letter word responsible for so many of lifes highs, lows and everything in between? And just as we're starting to figure out how to do it safely, those pesky scientists are already trying to throw the towel in!
There's no denying that at times it can have its down-side, but surely a world without it would just be, well, dull? What would all those sonnets, songs, poems, screen-plays, books and everything else be based on? 'Fifty Shades of Test-tube' just wouldn't be quite as appealing..
Each to their own, and if a life of celibacy is what you're looking for then all respect to you, but the idea of facing life without doing the horizontal tango wouldn't half get most people down.
After all – where would we be without it?
Do you agree? Tell us what you think below!Read more:
Would you go to bed with your make-up on like Stacey Solomon?
Read more:
Is a bloke with a teddy-bear a massive turn-off?