Katie Price was recently reported to have said she has no plans to marry her boyfriend Leandro Penna (although she later confirmed the pair were very much still engaged and in love), two Revealers argue if you can ever really get past a step backwards when it comes to love...NO says Reveal's Features Editor Su Karney, 31, from Bedfordshire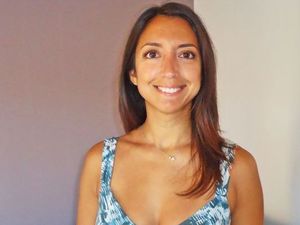 "I have to say, for once
Katie Price
has done the right thing. She's called off yet another shotgun wedding to a man she arguably doesn't know that well (language barriers aside) which, if Alex Reid was anything to go by, would only end in a slag-off-athon.
So the mum-of-three has come to her senses and put the brakes on making Leandro hubby number 3. For now.
But is this actually just a time-out from their engagement? Is Katie just pressing pause, so to speak? Or in fact, like Michelle Keegan and Max George, does this spell the beginning of the end of a possible Penna-Price union?
To my mind, a relationship cannot survive going backwards. Yes both parties may really love one another and may feel things are moving just a tad too quickly.
But once someone has proposed, you've said "yes" then ridden that crest of excitement, telling the world that your beloved has publicly vowed to spend eternity (ahem) with you, can you really say: "Ooops, I got a bit carried away there. I change my mind. But I still think you're, like, well fit."
Is it really a good sign if you move in with someone and then 3 months later they say they'd prefer to live on their own? Or if you decide to be 'exclusive' and then they want to go back to seeing other people?
Taking a step backwards is a sign that cracks are starting to show for one, if not both, parties. And whether you like it or not, it probably won't be long before you're having 'the chat' and microwaving penne arrabiata for one.'
YES says Reveal's Multimedia Journalist Janelle Butterfield, 26, from Cambridge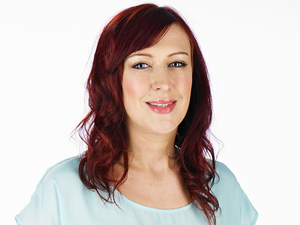 As the world gets smaller, us humans live longer and technology makes life ever more complicated - yet we are still trying to shoe-horn every couple onto that age-old formula of meet, marry and pop some sprogs.
From career changes, to step families, ex husbands to long-distance – there's a whole world of pressure out there for any couple embarking on a new relationship.
What can seem right one minute, might not still work in 2 years time, meaning surely a couple who take a step back, re-group and move forward together are more proof than ever of a solid union?
Let's be honest, Katie met the love of her life in a jungle 7 years ago in the shape of Peter Andre. But sadly, when that fairy tale ending didn't appear, she did what many young women would do and went on the rebound to try and fix her broken heart (add in a trip to Vegas, a quick marriage followed by a second, very swift divorce from Alex Reid – or is that Roxanne? - on your hands!)
The fact that Katie is trying to reassess life and work out a new path that isn't with the father of [two thirds of] her children, might just show she's learnt a thing or two from her Big Fat Pricey Weddings.
While we'd all like to believe in Prince Charming and the happily-ever-after, only ever expecting that Walt Disney glow could do more damage to your relationship than enjoying what you have in the here and now.
And as the doom-mongers close in, as in the case of Max George and Michelle Keegan, perhaps the constant need to explain the whys and wherefores take all the fun out of what you were trying to enjoy in the first place!
Married, unmarried, monogamous, polygamous - and everything in between - the only thing that REALLY matters is that a couple are on the same page.
And if taking one-step back means three steps forward, then it must be a step in the right direction.
Who do you agree with? Tell us in our comments box below!
Read more:
Katie Price declares: "I'm not getting married!"
Read more:
What would you do if you won the lottery?