As Geordie Shore's Sophie Kasaei quits the reality show to be with her boyfriend, we ask if you would choose love over work?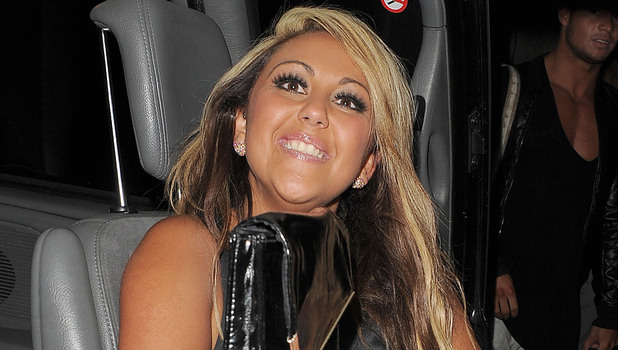 YES says Features Editor Su Karney, 31, from Bedfordshire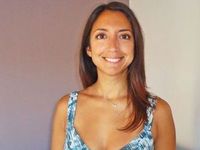 I love my job and I've worked hard to get to where I am. But I love my man more. There, I've said it. Gasp. Shock. Horror.
I know we're all supposed to be ambitious, ball-breaking women who will let nothing stand in our way to complete and total world domination and all that schizzle.
But could you really turn love away? Just say, 'Sorry broken heart; I'll take you for some retail therapy once my bonus comes through'? Do you really want to be defined by that one question: 'So, what do you do?'
Having a thriving career from 9 to 5 is all very well but what is it worth without someone to share the remaining 16 hours a day with?
There are of course those women who bleat on about how you can have it all. You know the ones you read about in those 'profiles of a successful type lady' – they're up at 4am for a conference call to China, make the kids macrobiotic packed lunches, orchestrate the hostile takeovers of several small businesses and run a marathon while having telepathic tantric sex with their hot husbands all before most of us have managed to switch on the coffee machine.
And they are probably finding time to have it away with the pool boy too.
Now this is all well and good if you are a wizard. But it sounds exhausting to me and a recipe for a heart attack. Where in all this does said crazy lady have time to enjoy any part of her life, be it work or love related?
I'm not saying I would happily ditch my career for my man. But if life cruelly dictated that I could only have one or the other, then there can only be one winner. Because if you don't love the one you're with enough to put them above all else, what kind of love is that anyway?
NO says Jenny Stallard, 34, a writer from London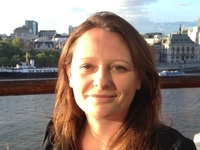 "Hello, my name's Jenny and I gave up my career for my man". Hmmm. Somehow it doesn't have the same ring to it as "…and I'm a freelance writer". I love to tell new people what I do – I'll proudly talk about my latest piece, and the flush of pride that washes through me is hard to beat.
What I do is such a big part of who I am. Give it up for a man? No way! Change it, adapt it, do it in another country or county? Sure. But stop, altogether, forever? Why should I?
If someone told me they'd given up their career for their man, my next question would be whether he asked her to. Because if someone's asking you to say goodbye to a job you love, then perhaps it's him that needs to go, not the work.
Of course there are many sides to the 'giving up' ideal. Give up your job in a certain office to move nearer to his because he can't? Yes, maybe. IF – and it's a big if – he'd be willing to do the same for you when the time comes to put your climb up the job ladder first. Give it up to have children with him? That's just pressing pause, not giving up.
Some women can be under the (wrong, in my opinion) impression that those who leave their jobs to become mums, or don't return to work after maternity leave, have left their careers for their men. But think about it – they're leaving their career for themselves – to be mums. They're changing career. Same for women who decide to retrain after maternity leave.

Victoria Pendleton is hanging up her cycle helmet so
she
can marry. Not 'for her man'. Good on her, too, I say. Because she still has a career – in fact, she's got a career and Mr Right. Now that is an achievement – and it's all on her terms. And she'll know it each time she looks at that gold medal, whatever she decides to do with her career next.
Jenny's new book Travel and the Single Girl is available to download now
Would you give up your career for your man? Let us know below
More Your Daily Say debates
Read more: Once a cheat always a cheat?Read more: Is there such a thing as a harmless white lie?Read more: Can a relationship survive an affair?