This week Jessica Biel revealed that if fiancé Justin Timberlake doesn't like what she's wearing, she has no problem changing.
"We both really love fashion. There are definitely moments where I'll come out in an outfit and he'll give me that look!", the
Total Recall
star told
The Sun
. "He'll take me back into the closet and I'll change my shoes and I'm like, 'Yeah, this is way better.'"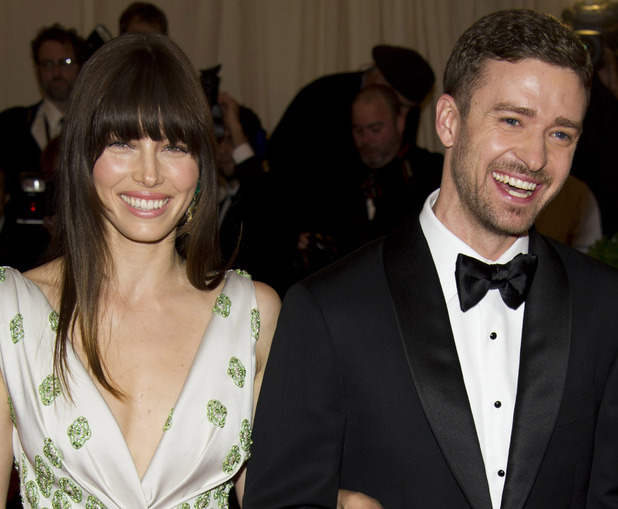 Dressing to please your partner has sparked a huge debate here in the office. We've asked two happily married members of
Team Reveal
to give their opinion on whether or not they would let their man's thoughts influence their outfit…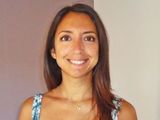 NO says Features Editor Su Karney, 31, from Bedfordshire
"No. Uh-uh. Absolutely not. I love my husband dearly and love the way he dresses (think Quicksilver meets G-Star Raw) but an authority on women's fashion and in particular my wardrobe, he ain't.
My sartorial choices have often been a source of amusement and consternation for him during our four-year relationship. Nowadays, when I walk through the front door clutching a crisp Topshop bag, I'm all too familiar with that telltale flicker of panic that crosses his face. Not because the old ball and chain has been hammering the joint account again but because he has no idea what horrors are hidden within my haul.
For me, it's the part I most relish. Maybe even more than the rush of adrenaline I get at the checkout. Trying to pre-empt what his reaction will be is the most fantastic fun – confused, perplexed, terrified?
There was the floral skinny jeans – 'What the…? Granny curtains?' – the animal print maxi dress avec hair in top knot – 'Who are you? Bam-bam?' – and the leopard print trousers – 'Dear God. They are awful. Never wear them when you're with me.'
One of my all time favourites was coming downstairs in a denim skirt, peach blouse and cowboy boots – 'You look like one of those, y'know, Americans, y'know… the Amish.' As if the Amish would ever wear sheer, darling.
If my fella had his way, most of my outfits would be based around what showed my boobs off best. And though his appreciation for my baps is admirable, I like a little more variety in my wardrobe.
Now, I wonder what he'll say about my new high-waisted sequined shorts…"
YES says Deputy Celebrity Editor Nikhita Mahajan, 30
"For me looking good is as much about looking nice for myself as it is about impressing my husband, Brad.
Call me cheesy, but I still get butterflies in my stomach every time he gives me a compliment.
I love dressing up for him (and I don't mean in a kinky way) and when he admires my outfit or appreciates my new hairstyle, it makes all my efforts worthwhile.
And, even though I know it's vain, materialistic and, some might say, a step backwards for women's lib, I feel happy that he feels proud to have me on his arm.
So on the odd occasion when he doesn't like what I'm wearing, I've got no problem with getting changed into something else.
But don't get me wrong – it works both ways.
There will be times when I don't like Brad's outfit, or feel a different pair of shoes would be better suited, and he happily changes them too.
And there have been moments when he's given me 'that look' because my dress is too short, or it's revealing a bit too much cleavage, but I've put my foot down and worn it any way because he's just being a possessive hubby.
It helps that Brad works in fashion and, like Justin Timberlake, he has an eye for what looks good, not to mention the fact that he is usually an impeccable dresser himself.
I trust his judgement, more than my girlfriends' and always appreciate his input in my fashion choices."
Would you let your partner influence your fashion? Join the debate in our comments below!More debates:
Ed Westwick: Is a man in a onesie hot or not?
K-Stew and R-Pattz: Can a relationship survive an affair?