Lorraine Kelly has previously admitted to not really understanding X Factor's Honey G, but after meeting the controversial rapper on Monday morning, the TV presenter is now a fan!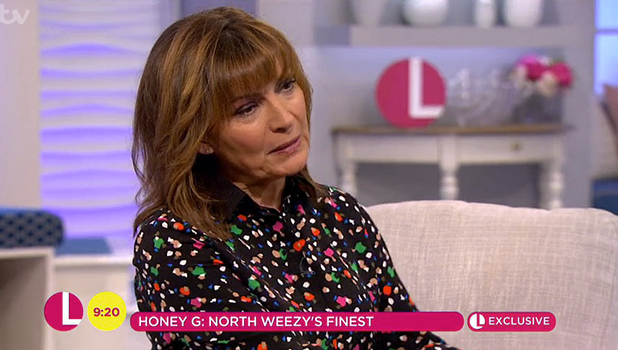 Honey G
, 35, was on Lorraine's sofa today following her elimination from
The X Factor
on Sunday evening, after she fell into the bottom two alongside 5 After Midnight.
The judges chose to send Honey G home.
Lorraine has said in past weeks she wasn't 100 per cent sure about Honey G, who has been accused of pranking everyone or being a novelty act.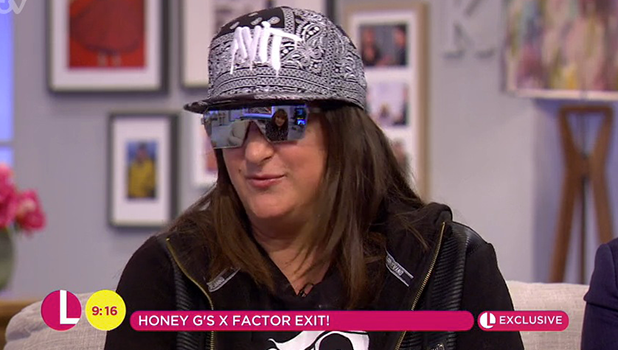 But after today's chat, Lorraine declared: "Honey G, you have convinced me! You have brought me round! I think you're great and I wish you all the best, I have completely changed my mind. She is great!"
Honey G kicked off the interview by saying: "I kind of feel like I went out with a bang, I really did do my best this weekend and I felt I gave it my all in the sing off, I think I've gone out on quite a positive note."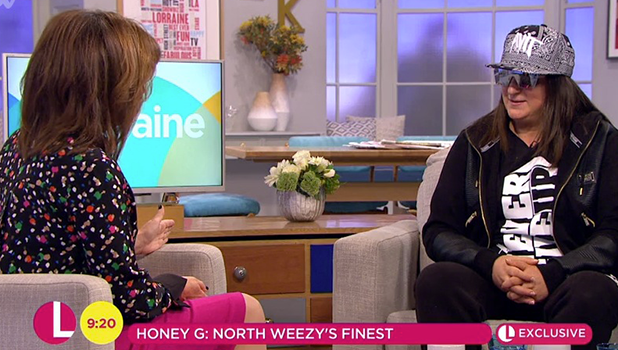 Lorraine then asked Honey G how she went from ballet dancing child Anna Georgette Gilford to a rapper that has divided the British public.
"Basically I've come from a musical background the whole of my life," said Honey. "My mum is a pianist, I've grown up as a musician the whole of my life. I have a degree in music production and composition.
"I've been involved in BBC Radio 1Xtra, which is the UK's biggest black music radio station, pretty much since it was founded. I've been into rap the whole of my life. I've been producing for 15 to 20 years and rapping for four or five years."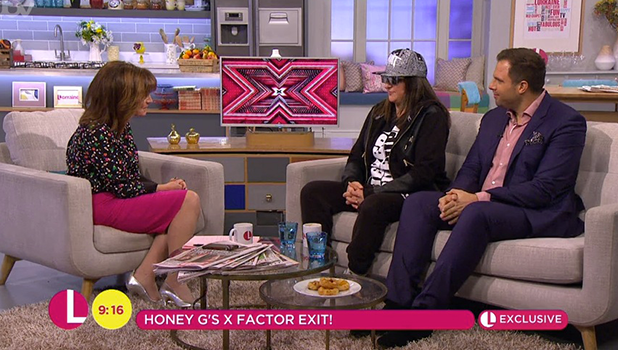 Lorraine replied: "This wasn't like a novelty thing or a joke act? This is how people were getting a little confused. I was saying I don't get it, but what you've just said is that you were doing it for a long time?"
Honey G responded: "Since I was very young, I grew up singing to blues and R&B records and rap albums. I was just saying the other day when everyone else was younger and listening to Backstreet Boys, I was busy with the Snoop Dogg album."
"I think it's got to the point where if I ever do see anything negative online, I don't bother clicking on the links," she added. "I know if I read things I don't want to read it may upset me. I'm at the point where I don't take any notice of it anymore."
Lorraine agreed that was the best option.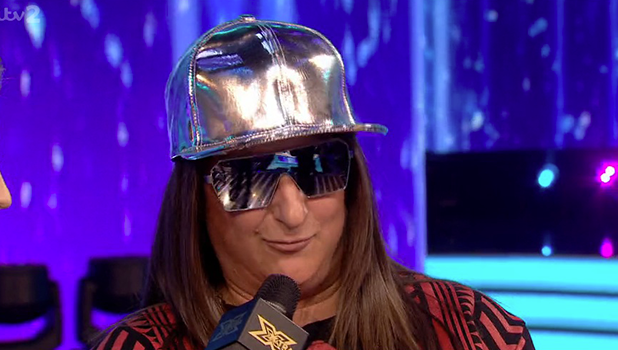 Meanwhile, Honey G also spoke about her love of children and how she hopes to have her own family one day, as well as meeting the right man.
"I am single and I am looking for love," said Honey."I really want to have kids soon, and I really want to get a long term partner before I decide to have kids. Possibly, hopefully marriage one day as well, you never know."
"[Making kids happy is] one thing I love about being Honey G so much, because I love kids so much. I went to visit a primary school during my time at
X Factor
, which was amazing. It makes me so happy to make kids happy. Some of them are so young, their mothers are filming them dancing in front of the television, then posting on Twitter, or doing the Honey G chant, it's just so amazing for me, it's lovely."
Like this? Don't miss out! Make sure you're following Reveal across Twitter @RevealMag / Facebook @Revealmagazine / Instagram @revealmagofficial