Beauty-lovers and bargain hunters alike are going to absolutely adore Love Island star Olivia Buckland's latest helping of #BucksBeauty, as she just shared her shortcut to finding the perfect lipstick shade - and it's pretty genius!
Yep, you might want to favourite this page.
Reality star Olivia - loved up with island beau Alex Bowen - is famous for her love of all things beauty, and from out-there eye-make-up looks to ultra-long hair extensions, there isn't a single look she can't pull off...
That said, it's always Olivia's lipstick collection we find ourselves lusting after, but she proved that you don't need to spend a fortune in M.A.C or Illamasqua to dress your pout - oh no!
On Wednesday afternoon (14 December), the star who recently teamed up with celebrity hairdresser Adee Phelan on her very own hair extensions business, L-Switch, took to Instagram to reveal that she often bypasses expensive lipsticks for a touch of eyeshadow (uh huh, you read that correctly) and a little bit of Vaseline.
We can explain!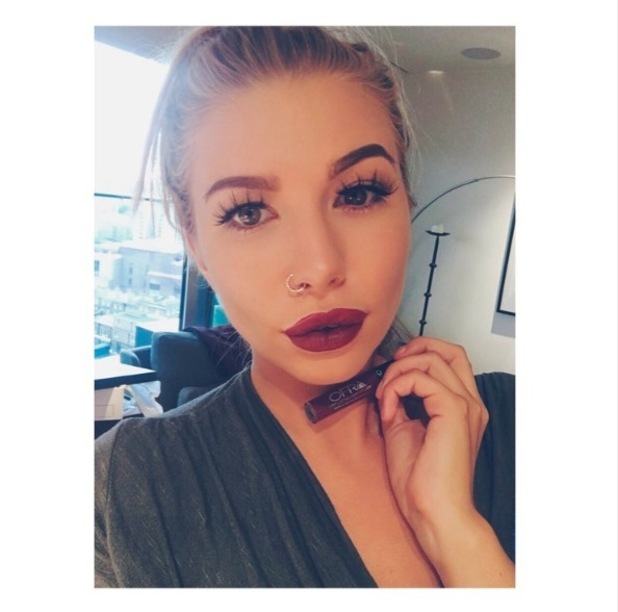 In a short clip, Olivia said that when she can't find the perfect hue to complement her look, she mixes the pigment from her eyeshadow in with a little dab of Vaseline to make a paste before applying directly to her lips - and she also hinted that the colour payoff is sometimes even better than some of the luxe lippies inside her make-up arsenal!
"Vaseline is perfect for so many things!" Olivia told the camera.
"If you don't have the lipstick colour you're looking for then grab your Vaseline and some eyeshadow and you get a pigment that stays on for ages, looks great, feels great."
Showing us all how it's done, Olivia continued, "The first thing you have to do is, get a pair of tweezers, scrape a bit of Vaseline out, get some pigment from the eyeshadow and pop it on to the back of your hand and then just work the Vaseline into the pigment. Once you have the colour that you're after just pop it on your lips. It took two minutes!"
Of course, it wasn't long before Olivia's followers began to fill up the comments section and, like us, many couldn't believe how clever the little beauty trick actually is!
"This is actual GENIUS," wrote one, while another said, "Omg! Why did I even bother buying another lipstick today?"
We feel ya! So, er, if you'll excuse us, we're off to dig out every single tin of Vaseline from the bottom of our handbags...