When former Made In Chelsea star Lucy Watson announced her cruelty free make-up collection Basic Bitch (yep, you read that correctly) earlier this year, we knew we were in for a treat!
Fast forward to this week, and the range which currently consists of three oh-so-dreamy lipsticks at £18 each, is ready to snap up, so we just
had
to grab the reality star turned make-up mogul for a chat to learn more.
Cards at the ready, guys. You'll want all three lippies!.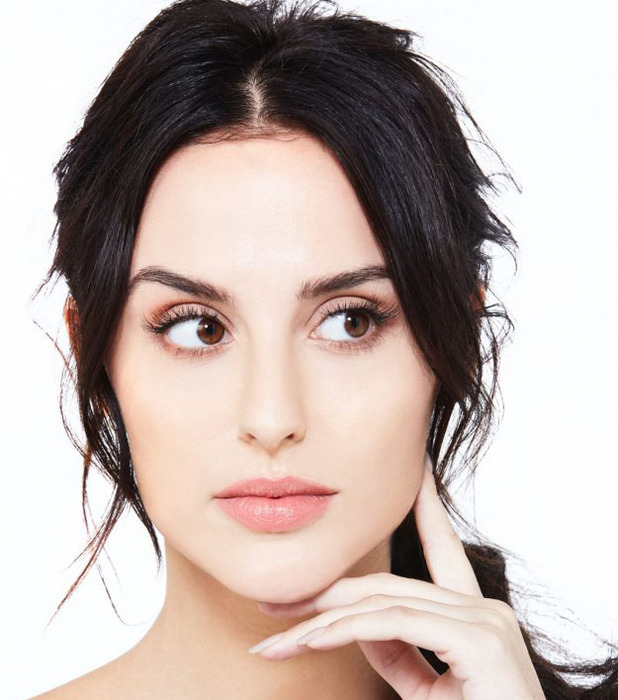 "I started working on Basic Bitch in January," Lucy said "so nearly a whole year and the name just came naturally to me!"
"It's not tested on animals at all. A few years ago I started working with PETA, an animal charity, and they told me that a lot of make-up is tested on animals which I had no idea about."
The star went on to say, "I was shocked and quite disgusted because animal testing is a cruel industry. Since that moment it's been my dream to have a make-up line that isn't tested on animals."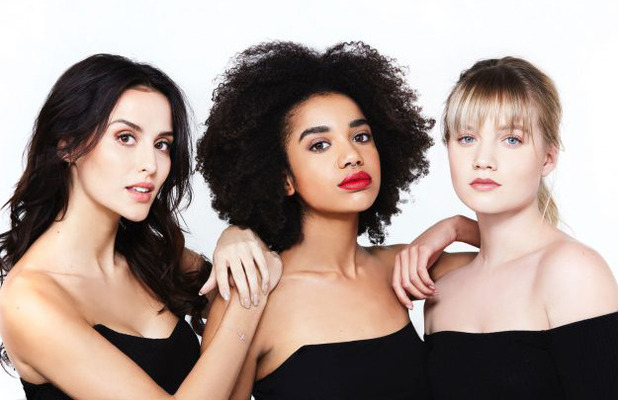 "I know some people tell me they find it difficult to find brands that aren't cruelty free, so that's why I wanted to be the one that brings cruelty free beauty to people. Basically, I just want to stop animal testing and this is part of the big plan."
Amazing stuff! So which shades will she be wearing non-stop over the party season?
"Over the party season, I'll be wearing Queen Bee," Lucy said. "I love a red lip and I think it's so great for parties for a glamorous look, but I do wear Erryday every day! It's my favourite, I think."
Seeing as Lucy's lippie collection is flying off the shelves already, it would be a total no brainer for her to expand. So is she going to go all Kylie Jenner on us in the New Year?
"We definitely want to do a whole make-up collection," Lucy revealed. "As well as lipsticks, we want mascaras, eyeshadows, eyeliners – we want to do everything, even face make-up like foundation. That's the ultimate goal! But we want to make sure everything is perfect and we want to take our time with it and to see see how it goes."
She went on to say, "I know that everything is chemical free, paraben free and fragrance free – everything is really moisturising, too."
Lucy revealed that her current collection isn't actually vegan yet - but don't worry - she has plans to make every other product she brings out from now on 100% vegan.
"When I created the range, I wasn't
actually
a vegan," Lucy said, "and I didn't even know vegan make-up was a thing but now that I'm vegan I'm making a lot of changes. Our goal is to be 100% vegan and cruelty free. The main target for when we launched was zero animal testing but our next product
will
be vegan."
We'll all be slathering on the lippie come party season, so does Lucy have any top tips and tricks on making sure it lasts way past the first round of cocktails?
"Amazingly, with my lipsticks, I haven't had to top up!" she said.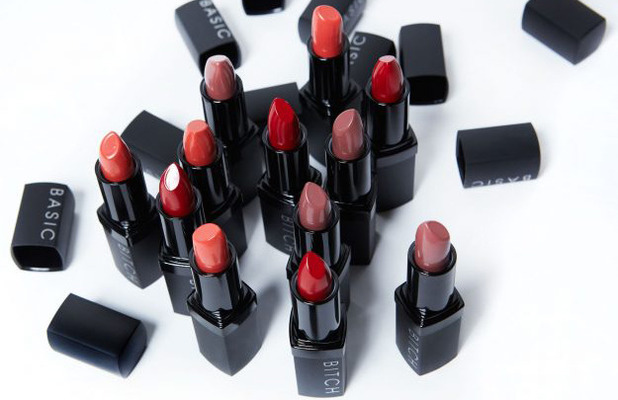 "They're really long lasting and they don't bleed out of your lip line. They're smooth enough to keep your lips moisturized but they don't slide around your face. I always think it's good to wear lip liner underneath, though, and hopefully we'll bring some out soon – but I also always put lip balm on first, especially when it's cold and your lips get dry."
Lucy spends a lot of time with boyfriend James Dunmore, so did he give her a helping hand?
"James is super supportive," Lucy said. "He's really great! obviously I'm with him most of the time and if I'm getting stressed out about things I like to have a second opinion and I really respect his opinion.
"He's really blunt and honest just like me, and if he doesn't like something he'll say it. I want things to be great so I tiptoe around my opinions a lot but sometimes he says, "No that looks really s**t and that's what I like about him! [laughs]."
And can we just take a moment to marvel over the stunning campaign images?!
"The shoot was so fun," Lucy said, "but to be honest I love being behind the scenes and directing things. We shot on some really amazing models and the lipsticks looked great on them. I took it really seriously because the brand is my baby, but it was so good!"
Shop the collection at www.basicbitchcosmetics.com
Like this? Don't miss out! Make sure you're following Reveal across Twitter @RevealMag / Facebook @Revealmagazine / Instagram @revealmagofficial