When former TOWIE star and Hair Rehab London founder Lauren Pope chose Love Island's Olivia Buckland to front the extensions brand's new Luxe Collection campaign, we knew we had to know everything about it.
Here, the stunner talks fan-girling over Liv herself and she lifts the lid on her ultimate extensions hacks for all the novices out there.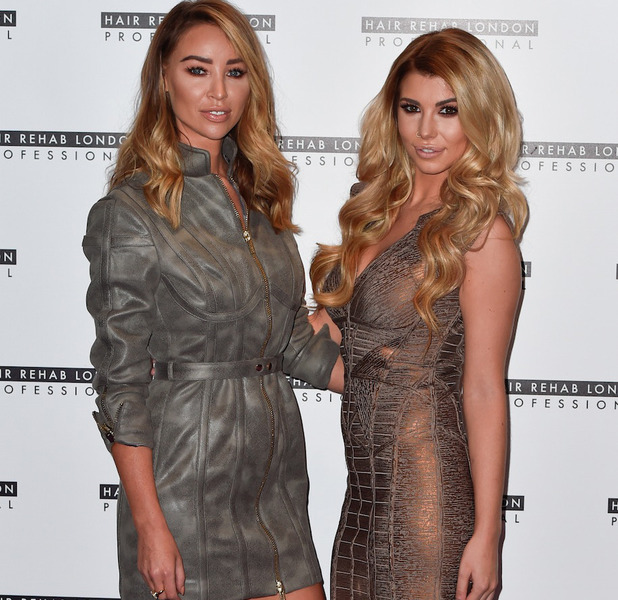 Olivia is famous for her bobbed lengths – why did she spring to mind when you launched the new Luxe Collection?
I'm was a bit of a fangirl over Olivia on
Love Island
and she was my favourite on the show by far! I think she's just super relatable and she's a nice girl, as well.
I love her Instagram, too, because it's like a fashion blogger page which is really cool. Really, we wanted to work with someone that wasn't known for extensions, and in the celeb world, that's really hard. It worked out perfectly because she's so known for her short hair.
There are so many extensions ranges out there, what makes Hair Rehab London different from the rest?
Hair Rehab London is ten years old in May and I
do
believe we've got a really good quality of hair. We've won awards, the design is innovative and the quality is good.
I've worn extensions for a long time and I know what makes a good range. I think a lot of these extensions brands, firstly, are owned by men who don't know much, but there's nothing like testing out your own products. We've got a group of girls that work with my in the office and before anything gets released it's in testing for a good year, just to make sure that the quality is there. Our colour blends are unique and they'll match everyone. I like to think there are lot of things that make us stand out!
The Little Mix ladies and now Nicole Scherzinger are huge fans of the Hair Rehab London! How does it feel knowing they love your range?
Amazing! One thing we're really proud of is that we've never paid anyone to promote our brand and I don't think you'll find that with any other hair brand. The fact that Little Mix promote us because they genuinely love it is great. We've got mutual friends and that helps, but they're so sweet.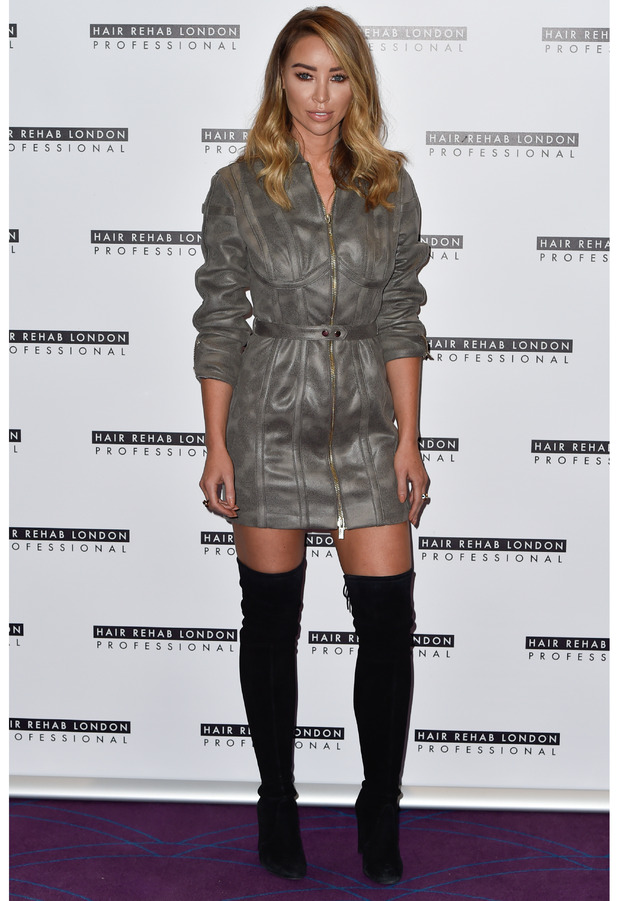 For the extensions novices out there, what's the best way to take care of them?
A good deep conditioner is a must and Toni & Guy do a really good one. It's in a little white tub with red writing. With the bonds, you treat them differently. If I had clip ins, I'd wash them with a gentle shampoo but never,
ever
rub them.
Leave the conditioner on for a few hours and wash it out, then leave them to air dry overnight. Leave them flat on a towel and they'll come out good as new.
Can you use heat on the new Luxe Collection? Everything looks gorgeous!
Once they're dry, heat them up with a straightener and you'll be good to go. People don't believe me when I say this but you can also blow-dry them! We've got two ranges - human hair and synthetics. Synthetics withstand a much lower temperature so if you're looking for a day-to-day extension, go for human hair. For an updo, synthetics are great.
You've been sporting extensions for years. What are your ultimate tricks or hacks?
Get a good colour match. It doesn't matter how thick or thin your hair is, if your colour is not right they're going to stick out like a sore thumb. You should never know that someone is wearing extensions, they should blend in!
Another thing, don't put conditioner anywhere near your bonds because they'll just slip out! If you're doing the clip ins and the half wig, that's the beauty of them, you can use conditioner on those.
Thirdly, I would take your extensions to your regular hair dresser, put them in where you want them and then get them to trim them in. And another little tip, I know it sounds mad, but on your clips mark them so you know which order they go in. Say your bottom one should have one dot, the next one should have two dots and so on. You'll see when you hold them up, but when you've had them cut it it's quite tricky to see where they go on your head and in which order!
Beauty sphere gossip suggests that wearing extensions could ruin your hair. Is is just a myth?
Bad application will ruin your hair, not the extensions. My hair hasn't thinned out and I've been wearing extensions for years. That's why we have set up the Hair Rehab London Academy where we train people to fit extensions. It's tricky to control that, because once you've sold the hair to the hairdresser, it's difficult to counteract how they put them in, but that's what the academy is for, so hopefully we can teach people!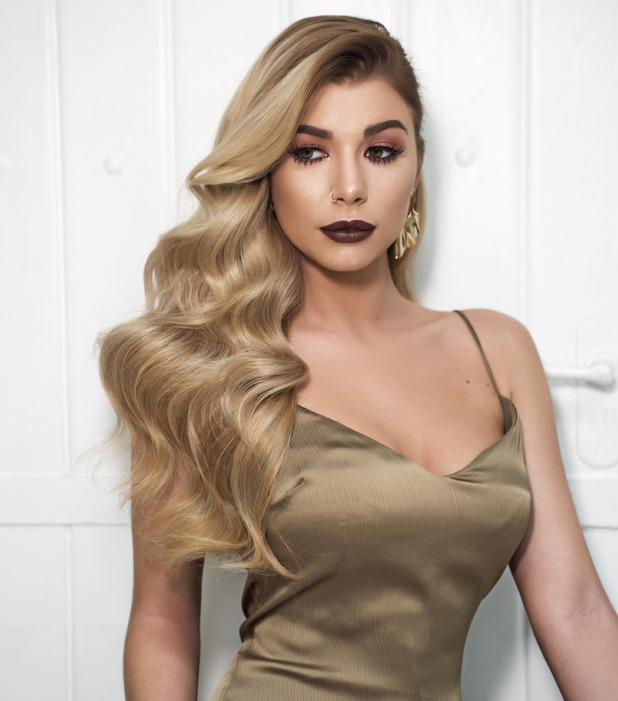 Give us the lowdown on the Luxe Collection. Olivia looks amazing!
It's really high quality human hair that's all cuticle correct, which means when it's made, all the hair is the right way so you get a sleek. beautiful finish. We have fantastic colour blends and a half wig, too. 160g clip ins which will give you that full look and the Luxe wrap ponytail which Perrie loves is also in the collection. She wears them a lot.
You're such a beauty mogul now. Do you have any advice for girls looking to set up their own business, too?
Be prepared for hard work. I know it's cheesy but don't give up at the first hurdle. You're going to get a lot of s**t thrown at you and you have to go through it. At times, you think, is there any point? But stick it out.
Another thing, try and find some one that has experience in what you want to do. It doesn't even have to be the same industry but just someone that you can pick up the phone to when you're having those moments. That makes all the difference.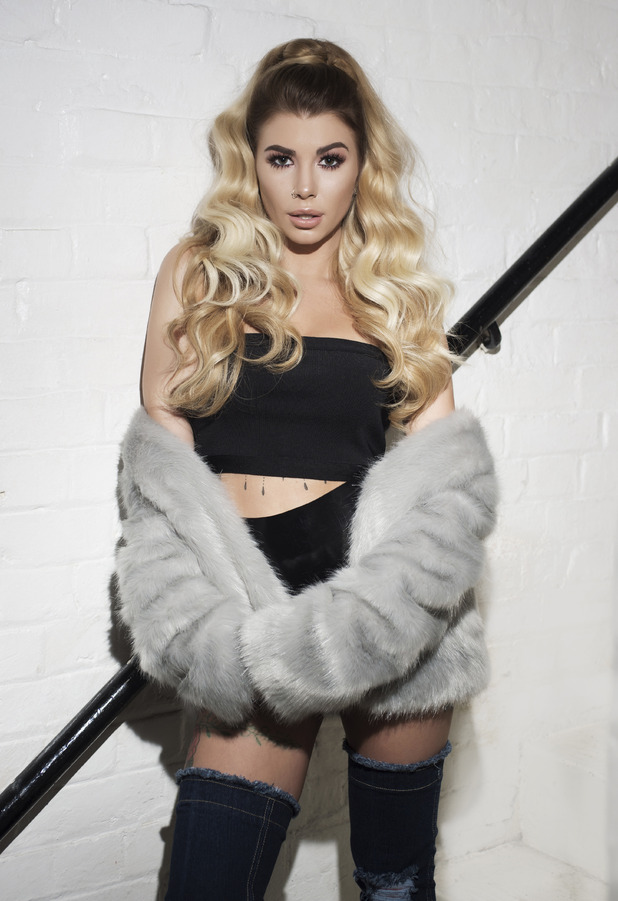 Apart from this project with Olivia, do you have anything else in the pipeline? Any new fashion of beauty ventures?
This has literally taken over my life! Honestly, Monday to Friday I've been in the office and people ask me if I'm going to do clothes again, but unless it's something I can put 100% of my focus on, I don't think it's worth doing. I'm not up for putting my name to something. There will be new launches from Hair Rehab London all the time - we've just launched a new colour and you can expect more from us in the New Year, so watch this space!
Olivia Buckland is launching The Luxe Collection for Hair Rehab London founded by Lauren Pope. For more info head to www.HairRehabLondon.comFollow us on Twitter @RevealMag for all your celeb, fashion and beauty news!Fancy winning some GREAT prizes? Check out Reveal Competitions here!