Let's be honest - most of us would do pretty much anything to have a tiny waist like Kim Kardashian or a legs for days like Love Island's Rachel Fenton and even though we think they look nothing short of fabulous, they do end up falling victim to some harsh criticism...
...but they give as good as they get! Here's ten times our fave celebs absolutely
slayed
the body shamers.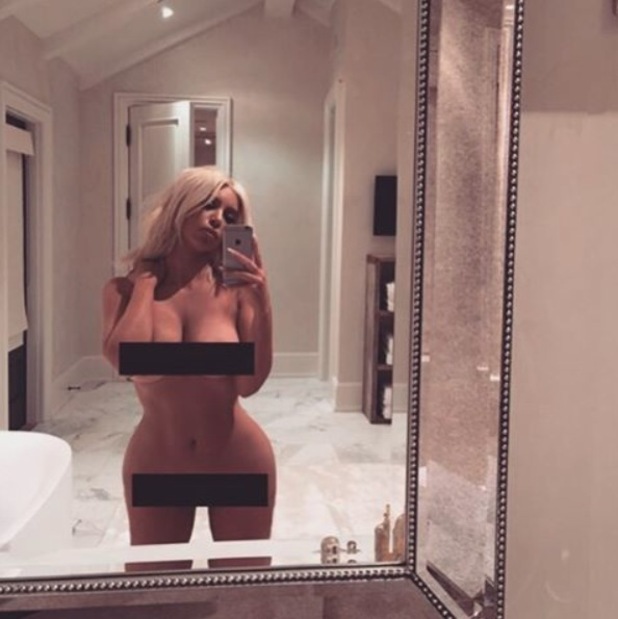 1. Kim Kardashian
We
really
felt the burn when
Kim Kardashian hit back at a body shamer
in the comments section of one of her snaps after she was accused of looking to liposuction to help her loose her baby weight.
In a rather scathing comment, one Insta-user implied that Kim (who often takes to Snapchat to document her gym workouts and uber-healthy meals) had had tonnes of help. "Lipo/tummy tuck duh! Post videos working out as if she did all the work lol," they wrote, which garnered this response from Kim:
"U miserable troll! I work my ass off and have been dieting for months! I have such pride in my post pregnancy weight loss game. 50 lbs down as of today and 20 more to go! Just wait for my next nude shoot, you'll see no tummy tuck/lipo scars! Lets see your body hiding behind your private account!" and finished with a nonchalant cup of tea and a frog emoji to boot.
2. Jessica Wright
Back in August, former
TOWIE
star Jessica Wright
hit back after "unflattering and upsetting" pictures of her in a bikini
were published online. She penned a very candid post that accompanied an unedited video. It read,
"So yes I've had some very unkind pictures taken of me, yes it was in a horrendous light, and yes I was hoping for privacy. Everybody, male and female in crazy heat, harsh lighting, on the first couple of days of their holiday is susceptible to a bad photo. Sadly mine become public property for the world to see even when you think you're safe in a private hotel during some down time."
Encouraging us all to enjoy life to the max, Jess signed off,
"I've been on holidays, I've had tonnes of cheat meals, I've had more vinos than normal, met amazing people & I wouldn't change a thing. Life is for living and I'm doing exactly that. What kind of message are we sending out to women and young impressionable girls?!? I am by no means fat, I'm a UK size 10 yet I am being body shamed for putting on weight. #EveryBODYisbeautiful."
Hear, hear!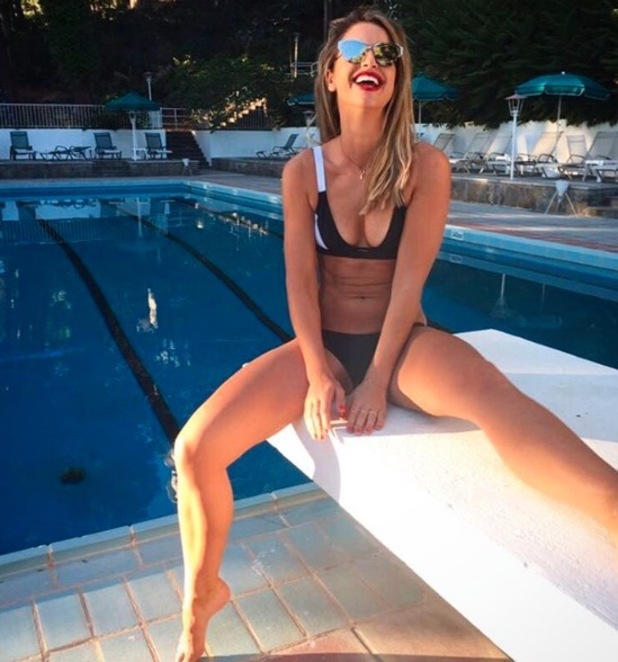 3. Vogue Williams
Model and face of Very, Vogue Williams, had the whole
Reveal
office cheering when she took to Instagram to
blast a string of "ridiculous" comments
she had noticed underneath a picture of herself in a super-slinky dress - and she really told those people where to go!
"This one is for everyone who made ridiculous comments about my weight yesterday," Vogue wrote. "Regardless of if I'm a size 6 or 26 it's nobody's business and nobody has the right to body shame me or anyone else."
The stunner went on to say, "I'm 5'11 a size 8/10, 64kgs and 17% body fat, that's my healthy weight and I'm not changing it for anyone. It's no wonder so many people suffer with body image issues."
Encouraging people to think before they speak, Vogue finished, "Be careful with your words because next time you may get someone that is not as strong as me. Better still if you don't have anything nice to say don't say anything at all."
And there you have it!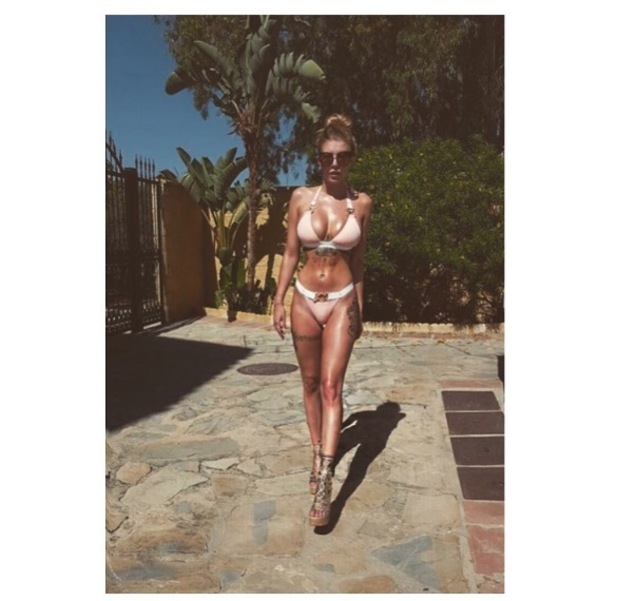 4. Olivia Buckland
After denying photoshopping her bikini-clad Instagram pictures
,
Love Island
star Olivia Buckland showed the body shamers exactly where to go when she appeared in a
completely naked and totally unedited shoot
in
Reveal
magazine in September.
By posing in the nude, Olivia explained it's a way for her to show off the "real her." She told us: "It's quite a nice thing for me to do - to finally say, 'I'm real, this is me, here you go.'
"I'm doing it to ignore the haters and for people to [feel] comfortable with their body too."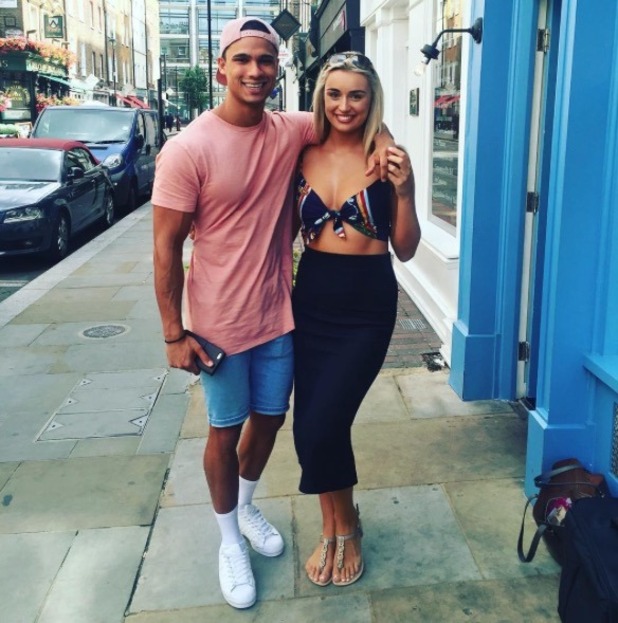 5. Rachel Fenton
In the summer, a handful of
Love Island
star Rachel Fenton's Instagram followers commented on her stomach in a cute bikini snap, calling her "heavier" and even "fat" as she leant in for the kiss with her beau Rykard - but she wasn't going to let the nasty words slide.
"I am not ashamed of my body,"
Rachel wrote on Twitter,
"and you won't make me feel ashamed. I was on a beach with my boyfriend at the weekend and we were happy together. That's what this picture shows and that's why I posted it on Instagram."
She finished, "To those people who posted hurtful, insulting comments I suggest you go away and look at your lives and ask yourselves why you feel the need to make women feel bad about themselves, because you are the ones with the problem and I genuinely feel sorry for you."
You tell 'em, Rach!
6. Stacey Solomon
TV presenter
Stacey Solomon found herself under the microscope
when she was pictured in a pretty pink two-piece in Ibiza earlier in the year. The snaps - which drew attention to her breasts - were then published in the press and soon picked up by Stacey herself, who took to the opportunity to defend her (fantastic, just saying) body.
Stacey captioned the bikini pic which sat alongside a snap of
X Factor
's Louisa Johnson, also on the beach, "I LOVE MY BODY."
She continued, "My boobs are a result of being pregnant & breast feeding & I love them. I am just as sexy!"
7. Chloe Sims
After
TOWIE's
Chloe Sims shared a picture of herself in a near see-through dress, her followers were quick to comment and a handful suggested that she might be pregnant or that she has "put on weight" around her tummy.
But this is Chloe we're talking about, and
she quickly swooped in to clear things up.
Without tagging any of her followers in, Chloe, who was in total disbelief at the comments, wrote back, "Seriously? No I just eat what I want most of the time even thou I'm intolerant to gluten, hence my bloated tummy (sic)."
Ya hear? She eats what she wants and
everyone
gets bloated now and again!
8. Malin Andersson
After pal Rachel Fenton fell foul of the body shamers,
Love Island
star
Malin Andersson decided to write her own message.
Taking to the caption of a gorgeous selfie, Ma said, "There is no wrong way to have a body. I struggled with my body image for years as a teen up to not long ago. I was never happy with my weight or how I looked."
She continued, "Then I realised that it's not important wasting precious time criticising yourself... You have one life, enjoy it, be healthy be happy and most importantly respect one another. We are all different shapes and sizes and that's the beauty of it all.. Looks are only skin deep."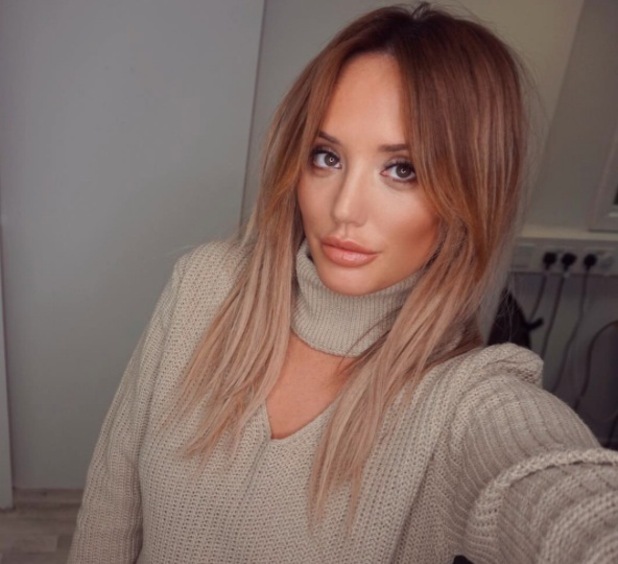 9. Charlotte Crosby
Talking to
Reveal
ahead of the launch of her book
Live Fast Loose Weight
earlier this year,
Charlotte Crosby
admitted that she doesn't give a hoot about what people have to say about her body.
"I don't really care about them," Charlotte admitted. "I don't give them the time of the day. I don't think just anyone would get criticism. If someone else was to lose weight, there wouldn't be people saying bad things about them. It's just the position that I am in. I've just realised that it's something that comes with the job and nothing to worry about or even get bothered about it. I'm really good at [ignoring it.]"
You go, girl.
10. Zara Holland
Lots of women would kill for an hourglass figure like Zara's (that waist, though!) but the former Miss Great Britain revealed that she often feels scrutinised, especially after having received a string of negative comments on Instagram.
She'll never let it get her down, though!
Talking to Reveal
recently, Zara said, "I compare myself to what I looked like before I went into
Love Island
and what I do now and there is a huge difference, it's hard. But at the same time, I want to embrace it - being a real woman. I just say ignore [the people who post nasty comments] block and delete and get on with your day."
She finished, "So what?! I'll breathe in a bit. I'll buy a pair of Spanx if it comes to it. Jesus."
And
that
is why we love them.
Follow us on Twitter @RevealMag for all your celeb, fashion and beauty news!Fancy winning some GREAT prizes? Check out Reveal Competitions here!