Love Island star Olivia Buckland is famous for her ability to pull off every beauty look imaginable, so it was a total no brainer for former TOWIE star and Hair Rehab London founder Lauren Pope to choose her to front the extension brand's upcoming Luxe Collection.
Since the announcement was made, stunning Olivia has been
drawing gasps (of the good kind, duh!) in a series of gorgeous hair pieces from the drop,
including ponytails and Hollywood-inspired waves and, as beauty obsessives, we were just
dying
to find out more.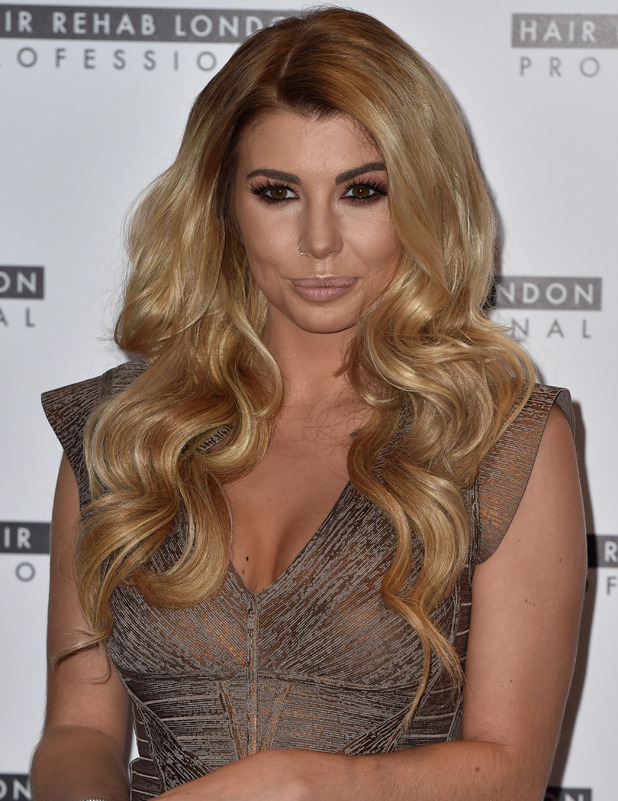 Here, the reality babe gives us the lowdown on her exciting new collaboration, plus her latest fashion venture, missing beau Alex Bowen when he's away and her plans to buy a bigger house!
Hey Olivia! You're actually famous for your short, mussed up bob, so why did you choose to get involved with a hair extensions brand?
I know, isn't it crazy? I feel so different with long hair in and I never feel very glamorous but that's what I love about the clip-ins and the half wigs, they can change up your look so quickly. I don't have to wait three years for my hair to grow, but it's nice for me to have a new look and to try new things out.
Everyone knows that I change my style a lot. I love having short hair and I'd never grow my own hair out, but to have the ability to change it and feel glam or have a really striking ponytail is amazing, all without doing anything – it's so easy!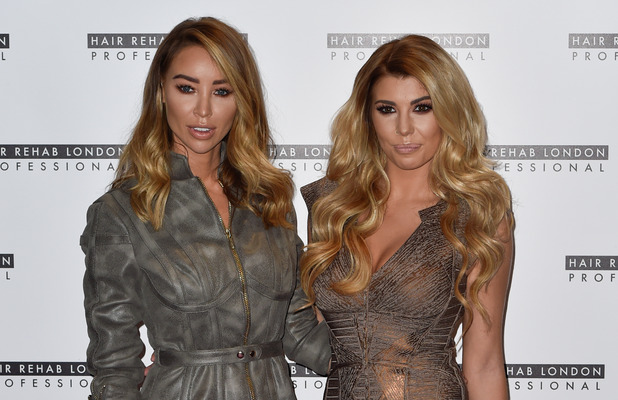 What's the reaction from friends and family been like? You've sent social media into meltdown with the new look!
My mum loves my short hair but when I sent her a picture she was like, "Oh my god! You look so different!" It really changes your whole face completely and I feel so glamorous.
The funniest was Alex, because he said, "You're being all diva-ish with your hair!" And I was like, I know! I feel like a diva, honestly. Everyone loves it but they're glad that I can go back to short hair easily for different events. If I want to feel quirky one day, I can, if I want to feel glam the next day I can. All of my friends know that's exactly what I'm like, I like to change everything.
I sent Alex a picture on the shoot and he texted back lots of love heart and smiley emojis and said, "Oh my God," and obviously he posted on Instagram, didn't he? With a boy, whenever you change something quite dramatic, they get really excited because they love change. I told him he had a new girlfriend and she's got long hair, little bit different! He loves it but he likes my short hair too because he knows I'm a little bit quirky.
Which pieces have got your ultimate seal of approval?
I like the long, curly hairpiece that I've got in because you can't even tell that it's not my natural hair. The half wig is amazing, it's huge and curly and the new dirty blonde colour is the same as my hair.
The best thing is that it has a root on it so it blend really well into my hair, I'm obsessed. I don't want to take it out! Even on the shoot, I refused and said I wanted to leave it in! It's so comfy, you can't feel anything, it's so subtle and comfy.
You're so busy at the moment and you have a lot on your plate with Quiz [Olivia has announced a collaboration with the brand], Hair Rehab London and modelling for Miss Pap. Do you find it difficult or stressful?
I can't ever complain because of where I've come from and what my life was like before. If I'm busy now, I have a moment to myself and I'll be like. "I'm really stressed and I'm really tired", but you have that mindset for about a minute and then you remember where you come from and how this has been the dream for such a long time. I step back, look at it and think, "OK, go."
You have to take a minute to appreciate, and when people forget where they have come from, it's the worst thing. It does get hard but I wouldn't have it any other way!
How does your super-busy schedule impact on your relationship with Alex? Do you find it hard to see each other now?
We're constantly messaging. Because we were so in each other's pockets it took a while for us to get used to being away from one another. I saw him on Tuesday and I didn't see him until Sunday and that was a long stint for us.
People always ask me how I could miss him already but it's because we're so used to being together. Right now, we're getting used to not being together but we FaceTime. There are a lot of calls, texts, and lots of voice notes of me moaning that I'm tired or that I need a cuddle.
What does it feel like to be working with Lauren? You actually didn't know each other until now, so how did the collaboration come about?
I love working with Lauren. I don't watch
TOWIE
now but I used to, and I used to think that she was and still is so beautiful. It's mad, I look up to her, so to get a call asking me to work with her on this new project is a dream come true.
I was a bit starstruck, but to meet her in person is amazing. She's an inspiration to me, as someone who is new in this industry and I aspire to be like that, so to work with someone that has this impact, it's amazing.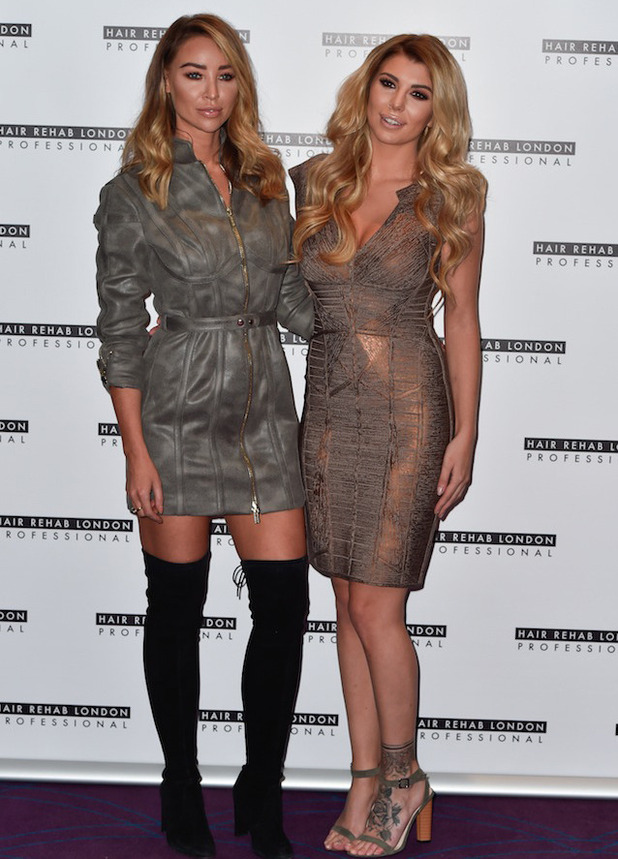 How does it feel to be part of a brand that counts Nicole Scherzinger and Little Mix as fans?
It's crazy. They might even see my face which is like, WHAT? Obviously, I've been watching the
X Factor
and Nicole's hilarious, so to work with a brand that is so well connected and well known is cool and crazy, Jesy loves them, too. To be a part of all of that is a dream, as silly as it sounds. Sometimes I'm like "What, how has that happened?"
Do you have any clever tricks or hacks on how to keep your locks in tip top condition over the winter?
I cut my hair often because it's short so I don't have any split ends – you can afford to do that when it's short! It keeps damage away – I don't use a lot of heat on my hair. If I want to have my hair messy, curly or beachy I just put it up for the day and it'll kink in a way that I can manoeuvre it around. I wash my hair maximum three times a week. Natural oils are the best for your hair, so my advice would be not to wash your hair too often.
You recently tweeted that you and Alex are moving into a bigger place - what's it like?
Yep, we're moving again! I've just accumulated so much stuff over the months. We're getting a bigger house with three bedrooms so it's getting very serious. We're going to be saying in Essex so it's close to home. We have a garden for the new arrival [Olivia and Alex are planning on getting a French Bulldog!] We won't be buying a house in London though. It's nice to come home to that one place.
Olivia Buckland is launching The Luxe Collection by Hair Rehab London. Shop the collection soon to land at, www.hairrehablondon.comFollow us on Twitter @RevealMag for all your celeb, fashion and beauty news!Fancy winning some GREAT prizes? Check out Reveal Competitions here!