With sisters as stylish as hers, it's no wonder Kylie Jenner takes inspiration from them.
After sharing a snap of big sis Kourtney rocking a platinum 'do over the weekend, Kylie has decided to follow suit and go blonde - and she has shared the evidence on Snapchat.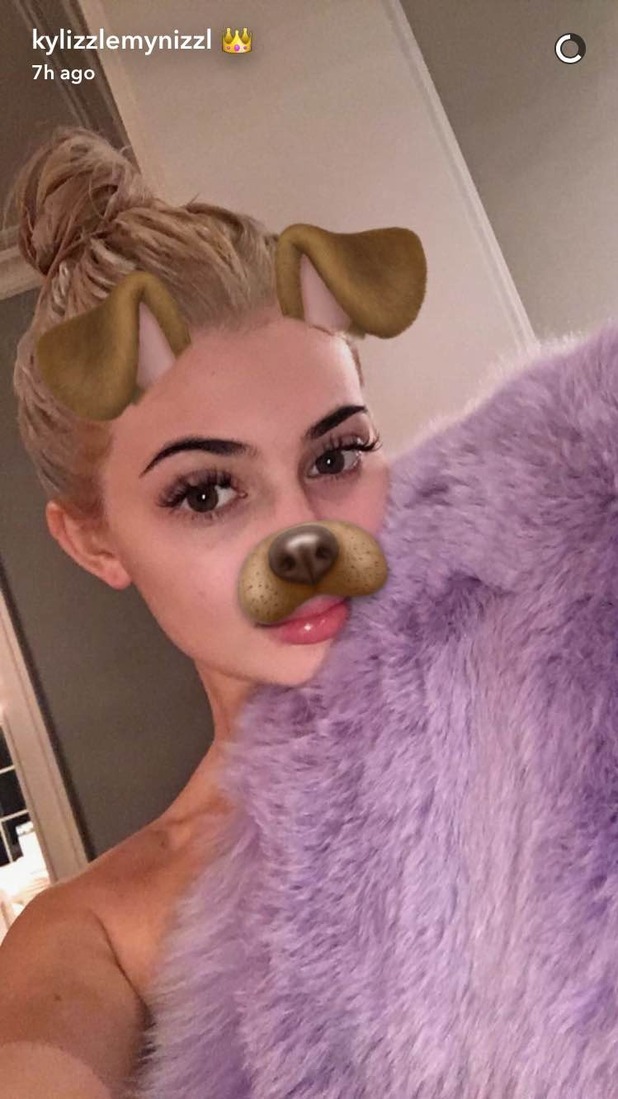 The Keeping Up With The Kardashians star remained coy about her new look though, choosing only to post pics with the trusty dog filter on Snapchat. Don't tease us, Ky!
As she was getting her hair done, the star - who is dating Tyga - moaned about the process. She captioned the snaps, "All day" and "The pain". Ouch!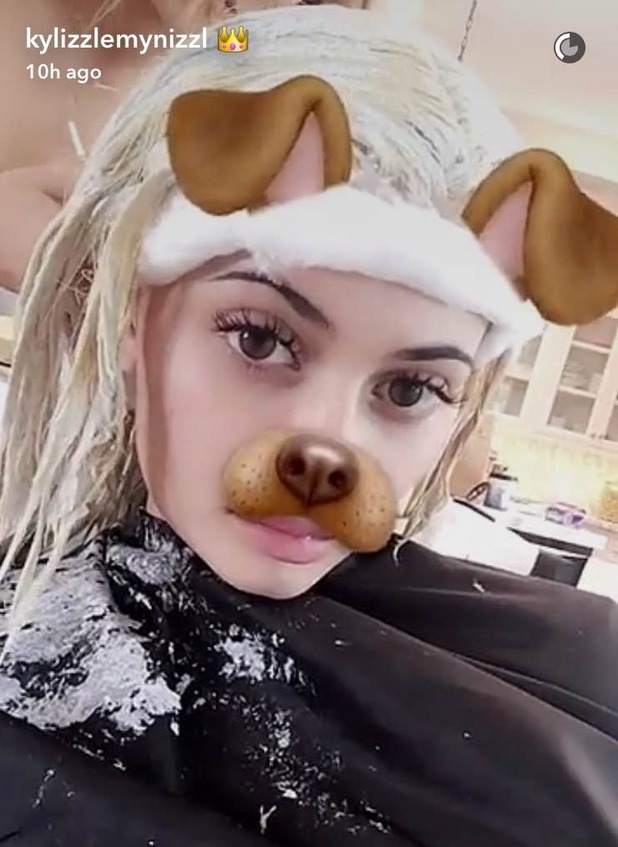 Of course the reality TV star looked gorgeous despite hiding her face away, and we can't wait to see her new style in all it's glory.
The Kardashians must be big fans of blonde hair, as most of them have tried it out at one point.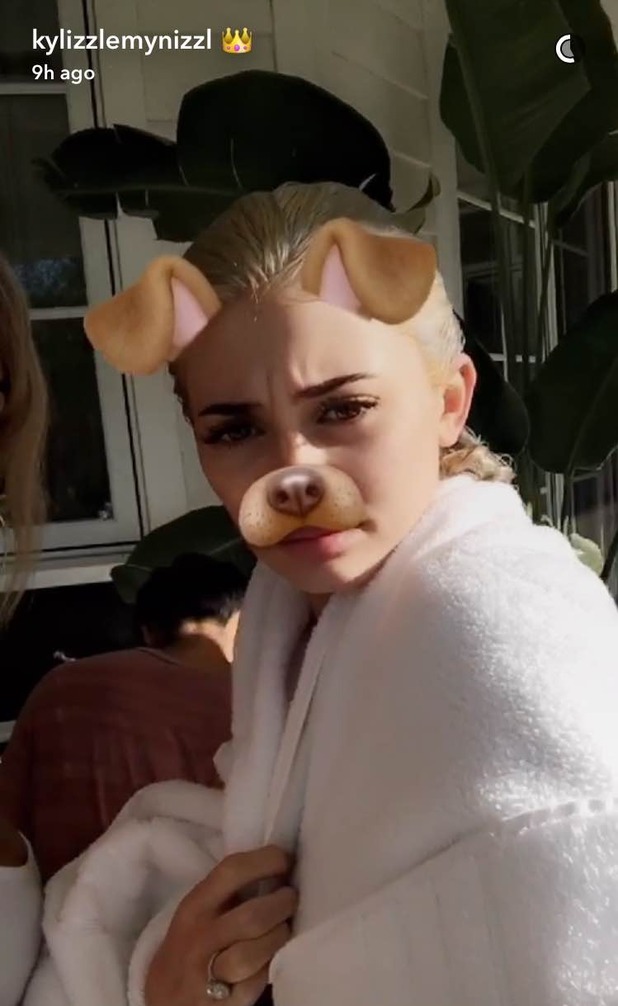 While Kendall rocked a blonde wig for a Balmain bash back in March, Kim Kardashian also went platinum for last year's Paris Fashion Week. Kourtney was the first to dye her hair blonde, while Khloé has now settled for a beautiful honey hue.
It's Kris' turn next!