Former Geordie Shore star Vicky Pattison has defended ex-TOWIE babe and good friend Jessica Wright against bodyshamers after "unflattering and upsetting" pictures of her sporting a bikini were published online.
On Tuesday (16 August),
Jess took to Instagram to share a video of herself in a bikini in a bid to show the "real her"
after being papped from an unflattering angle while enjoying a sun-soaked holiday in The States.
The stunner - who has her very own clothing and footwear collection - got real honest in the clip's caption as she vented her frustration at having received a string of negative comments, which then prompted BFF Vicky Pattison to have her say.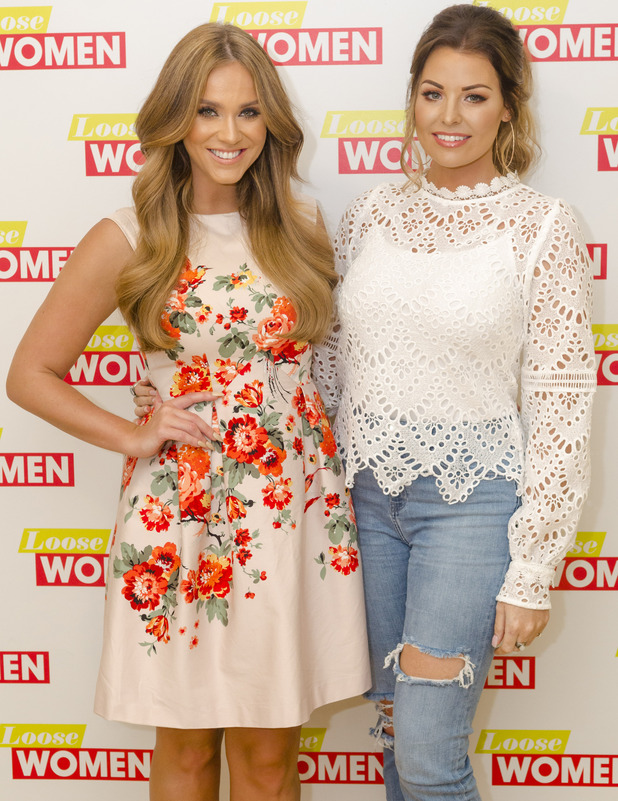 Always outspoken and truthful (a girl after our own heart!), Vicky wasn't having
any of it
and she too took to
Instagram
to blast Jess' bodyshamers.
Vicky captioned a recent snap of her and Jess on ITV's
Loose Women
, "My #WCW [Woman Crush Wednesday] for today is the beautiful and kind @jesswright77!! Over the years I've known Jess she has never been anything but lovely and supportive to me! She is a true inspiration to young girls and stunning not only on the outside but inside too!"
Referring to Jess' previous post (in which she revealed that she has put on a few pounds over the past few months - and so what), Vicky continued,
"To [hear] that there are negative things being said about her incredible figure make me sad and furious! I've seen Jess in the last couple weeks and she looks as amazing as ever! Feminine, slim, immaculately put together and curvy!
"Why people are so obsessed with dragging people down and body shaming is beyond me! I wish the women doing it would plough the time they wasted trying to make other women feel bad about themselves into making themselves feel better and stop being so pedantic, petty and bitter!"
Vicky then went on to encourage her fans and followers to be accepting of others and called out the negative comments,
"Beauty comes in all shapes and sizes," she wrote, "and the sooner we embrace this and try and teach it to younger generations the happier everyone will be!"
The
I'm A Celebrity
winner finished, "Remember, calling someone ugly will not make you pretty, calling someone fat will not make you thin and calling someone stupid will not make you clever!!! We rise by lifting others... Let's try not to be k***s today ok?!! Namaste."
Wise words, Vick! But back to Jess' post.
The star made a point of saying that she is enjoying life to the fullest and that the negative words wouldn't bring her down.
"I've enjoyed my past year and yes i'll be the first to say I have put weight on," she wrote. "I have an extra couple of lbs I'd like to shift but I'm a normal girl and just like anyone my weight fluctuates especially during certain times of the month.
"I've been on holidays, I've had tonnes of cheat meals, I've had more vinos than normal, met amazing people & I wouldn't change a thing. Life is for living and I'm doing exactly that. What kind of message are we sending out to women and young impressionable girls?!? I am by no means fat, I'm a UK size 10 yet I am being body shamed for putting on weight. #EveryBODYisbeautiful."
Vicky and Jess' posts come after
Love Island's Rachel Fenton was forced to defend herself against bodyshamers
following a bikini snap that racked up a handful of upsetting, "fat" comments.
You tell em, girls!
Follow us on Twitter @RevealMag for all your celeb, fashion and beauty news!Fancy winning some GREAT prizes? Check out Reveal Competitions here!