Love Island star Malin Andersson has followed in the footsteps of pal Rachel Fenton and called out all bodyshamers via a very candid Instagram post.
You tell em, Mar!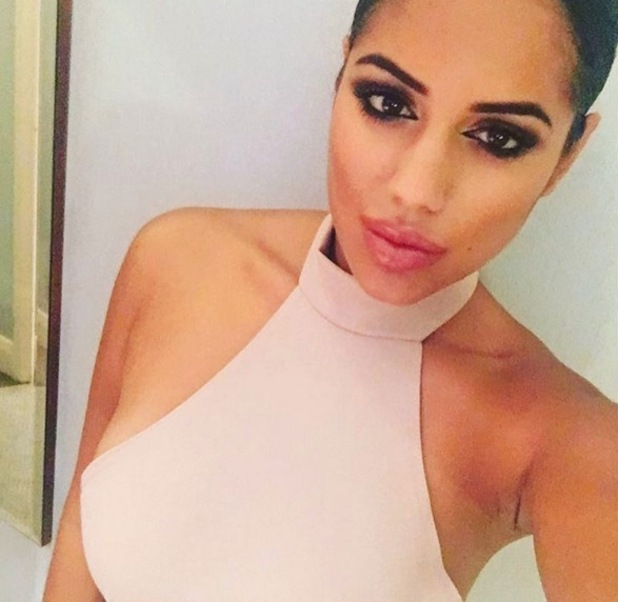 On Monday afternoon (8 August), pal Rachel Fenton was put under the microscope by fans and followers who branded her "fat" and "weighty" in a bikini snap. Rach didn't let the nasty comments slide, though, and she hit back via a very honest Twitter message which prompted Malin to pen her very own.
Taking to the caption of a picture which read, "There is no wrong way to have a body," Malin wrote,
"I struggled with my body image for years as a teen up to not long ago. I was never happy with my weight or how I looked."
She continued, "Then I realised that it's not important wasting precious time criticising yourself... You have one life, enjoy it, be healthy be happy and most importantly respect one another. We are all different shapes and sizes and that's the beauty of it all.. Looks are only skin deep."
Make-up maestro Malin went on to talk about her body struggles and admitted that she wasn't always as confident as she is today.
"I'm now a size 10," Malin wrote, "and I've accepted I'll never be super tiny and I'm comfortable with that, but I'm always searching to better myself - but I now do it for health not for how I look! Women should empower each other not put one another down. I've seen a lot of body shaming recently on other pages and it's disgusting.. We all have our own journey and story so don't judge.
Of course, it was't long before the likes and comments came flooding in for Malin and her positive vibes.
"Thank you thank you thank you," wrote one, while another said, "You are an amazing role model, you're very strong, driven, polite and stand up for what you believe in."
We couldn't agree more, guys.
In Rachel's message, we were all encouraged to be proud of the bodies we have, too.
"To those people who posted hurtful, insulting comments I suggest you go away and look at your lives and ask yourselves why you feel the need to make women feel bad about themselves," she wrote, "because you are the ones with the problem and I genuinely feel sorry for you."
The stunner - who gained heaps of support from her celebrity pals including Katie Salmon and Zara Holland - finished, "I'm saying this on behalf of myself and all those girls who have ever been made to feel bad about their bodies. Because no one should ever be made to feel under pressure about their weight by others! #teamrealwomen."
Follow us on Twitter @RevealMag for all your celeb, fashion and beauty news!Fancy winning some GREAT prizes? Check out Reveal Competitions here!