We've never seen Made In Chelsea's Stephanie Pratt with a hair out of place so it was a total no brainer for Matrix Haircare to ask her to be their shiny new ambassador.
Here, the reality star talks bagging beauty bargains, beach must-haves and why she will never dye her own hair!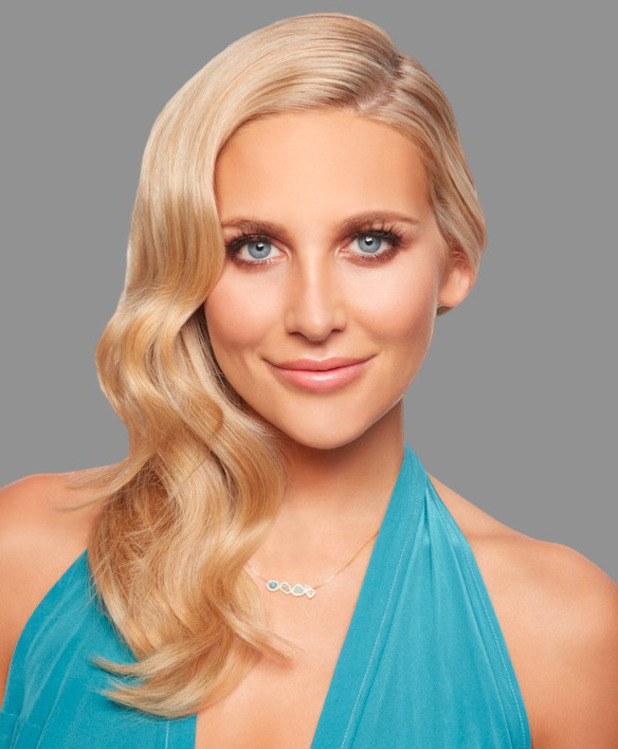 Why did you say yes to being the new Matrix haircare ambassador?
It's an American brand so I've been using it for ages and it reminds me of home. I'm so happy that it's now available over here and when the blonde line came out it was just really perfect for me. I just
had
to get involved.
You never have a hair out of place - talk us through your daily haircare routine.
I am a product junkie. I get my hair coloured blonde once every six weeks and I use the
So Silver Shampoo, £21.99
once a week to get the brassiness out because I hate a yellow blonde!
On the other days that I wash my hair I use the
Hello Blondie Shampoo and Conditioner, £13.95
or the
Sugarshine Illuminating Mist, £13.99
with the volume shampoo. The good thing is that there are loads of different products for different hair issues. Since I like to be bight blonde at all times, these three products are my must-haves. I put the Sugarshine in when my hair is damp. It's insane. Your hair can be so dry and you spray it and it's just like, hello!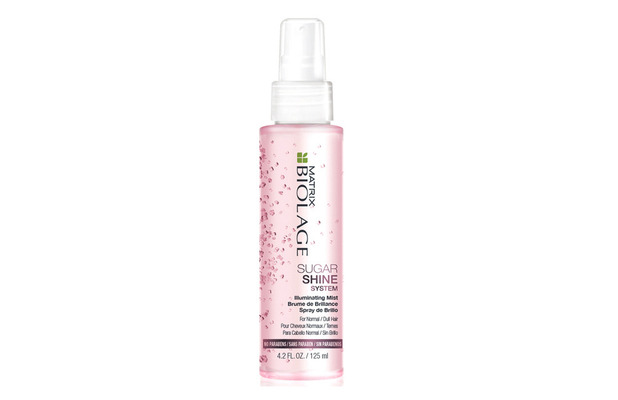 Does your haircare routine change in the summer months? Obviously you're from L.A and the weather is very different!
Not too much. If I'm in the sun or on holiday I won't be blow-drying it or using any hot tools because that'll just sap it of any moisture. I'll use the
Mess Maker, £10.99
because you can't do without a good sea salt spray.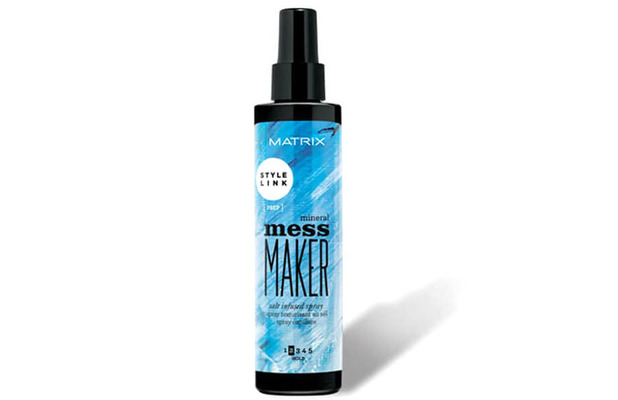 I have wavy hair naturally so if I put that in, it literally sorts it right out for me when I don't have my hairdresser, Jamie Stevens, on hand. I have never tried a box dye though which is a bit of a crazy confession! I'll always go to the salon. I am the one person that would ruin it and I don't trust myself!
Everyone knows it's really difficult to take care of blonde hair – are there any clever tricks or hacks you've picked up from hairdressers over the years?
If you're blonde, split ends can ruin your look so I always make sure I go in for regular haircuts even if it's just a quick trim off the ends. You can really tell when blonde hair is starting to look ratty but I leave my shampoo and conditioner on for at least two to three minutes. If I can leave my conditioner on when I take a bath, that's even better! Twenty minutes to let it sink in really helps and then I'll just use a heat protector spray before I blowdry it.
I'm not a pro – I do the best I can do with the blow-dry but I'll always fix it with a pair of tongs.
If we were to look inside your make-up bag, what five products would we always find in there?
The Sugarshine spray now that I've discovered it, a
Rimmel
Mascara always! I'm a high-street beauty girl except when it comes to foundation and Giorgio Armani's Luminous Silk Foundation is the best because I never, ever break out from it.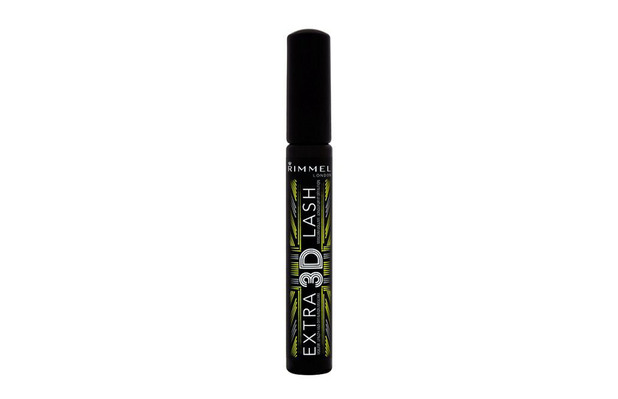 My lips keep getting so chapped so I'm really into the
Elizabeth Eight Hour Intensive Repair Lip Balm, £20
and I've always got Witch Cleansing and Toning Wipes, £2.99 which I take my make-up off with. I refuse to workout with any inch of make-up on so if I know I'm working out later I need them!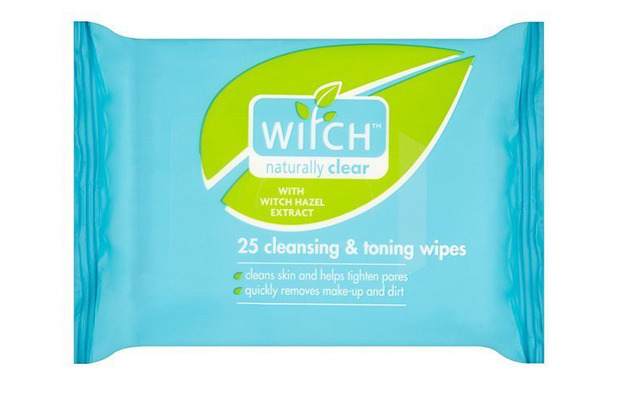 Do you do your own make-up for Made In Chelsea or is there a make-up artist on hand? Which MIC girl is the best at doing their hair and make-up?
Oh my gosh, no make-up artists! We ALL do our own make-up. I think the best is Louise and that's because she watches so many YouTube tutorials. Her eyes! The different eyeshadow looks she has been doing lately are so cool.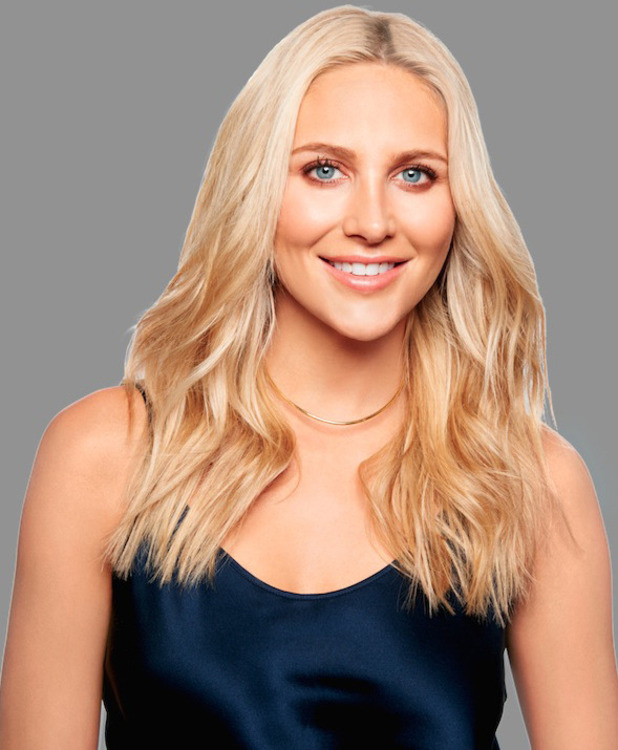 Are you loving any bargain beauty buys at the moment?
I'm such a dork and because I'm American I thought that Kate Moss for Rimmel was the best thing ever, so I always stock up and I'm all Rimmel when it comes to high-street make-up. I'll wear any fake lashes, especially Ardell because we get those in The States.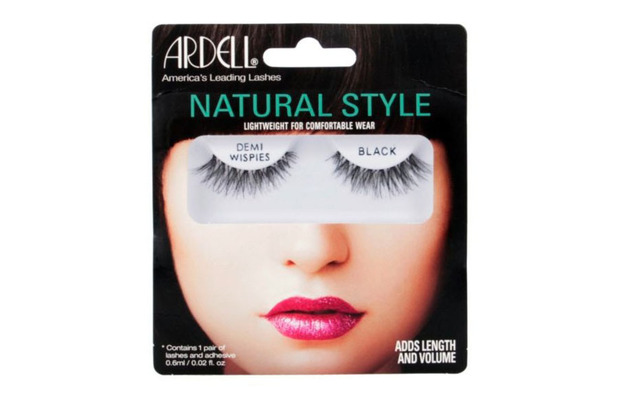 What are your beach bag must-haves?
Sunscreen obviously, but always in a factor 30. I'll use a factor 50 on my face because I'm so worried about sun damage but I love a spray cream on my body because it's just so convenient.
Do you go barefaced on the beach? Are there certain products you'll always carry with you?
It really depends who I'm with! I'm usually make-up free on the beach but if I'm filming abroad then I have to wear a tinted sunscreen. I don't get my lashes done before I go away unlike the others because I'm allergic to the glue! I really want the extensions but I can't have them, sadly.
What are your travel beauty essentials?
Again it would have to be the Witch wipes. You can even use them on your hands to freshen up. I don't bring face masks with me because they're really fussy and my skin gets so dry on the plane so I'll never wear make-up. I just wipe my skin, keep it refreshed and put on a little
Dermalogica Hydramist, £36.
Your skin is always flawless – do you have a special routine?
My skin is so dry in the UK and I think it might be the water pressure! In the morning I'll shower but I wont actually wash my face because that dries it out. A faciaist taught me that and it's the best tip ever. She asked me how often I washed my face and it was just way too much and she told me I was breaking out because my skin needs oil.
If I can I won't use a cleanser in the morning but I will use a simple Witch toner and a hydrating booster that contains hyaluronic acid. I'll always moisturise, but before that I use
ARK's Radiance Serum, £45
which is the best. I drop it into my moisturizer or my foundation and it glides on. I recently bought the
Charlotte Tilbury Magic Cream
because everyone was going on about it and it's great because it contains an SPF.
Do you have any bad beauty habits?
I'm really quite good with my skin and I never fall asleep in my make-up or re-apply it! I love dry shampoo a bit too much though and the
Total Results High Amplify Foam Volumizer, £10.49
in the range is amazing. It's actually a dry foam and you can put it on for a great texture or a bit of a juszz.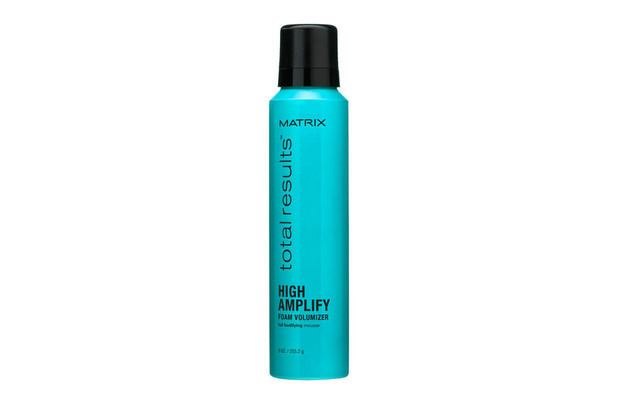 What's your favourite summer scent?
It's got to be Roja Parfum's 51 and I get that from Burlington Arcade. I also love something like Chanel's Gardenia, too.