Geordie Shore's Vicky Pattison never looks anything short of f-l-a-w-l-e-s-s thanks to her trusty make-up artist Lo Dias, who she very recently referred to as a "miracle worker!"
The star in her own right is currently building up a HA-UGE celebrity client-base including Charlotte Crosby and Stacey Solomon, too - so it was only a matter of time before we nabbed ultra-talented MUA for a chit chat regarding all things beauty.
Here, the make-up maestro (move over, Mario Dedivanovic!) spills all of her biggest beauty secrets including the purse-friendly buys she just can't live without.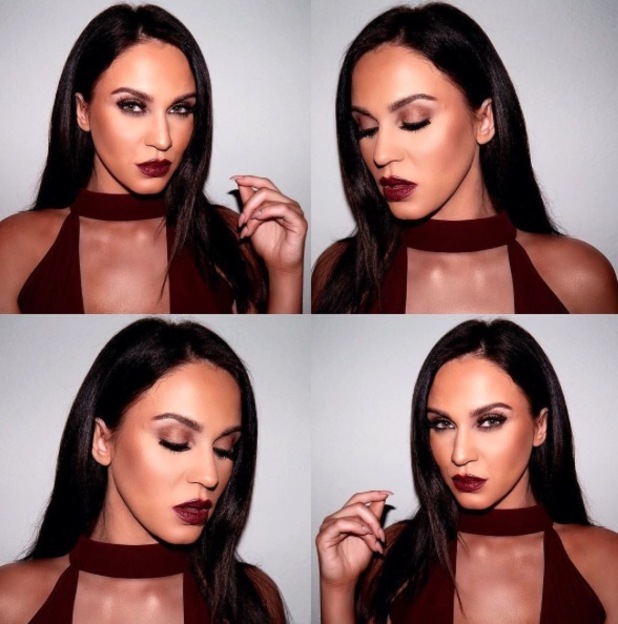 Are you loving any bargain beauty buys at the moment?
Barry M
do a really lovely contour kit that's ultra cheap and I know that a lot of high-srreet brands don't really cater for girls with darker skin-tones but this is amazing for olive or black skin. I'm so impressed with their chisel kit. I also really love
Sleek makeUP
and I love the
Rimmel London 3D Lash Mascara, £4.99.
I use that as a subsitute for the YSL one because they have totally changed the formula. I picked that one up last minute and now all of my clients are wearing it!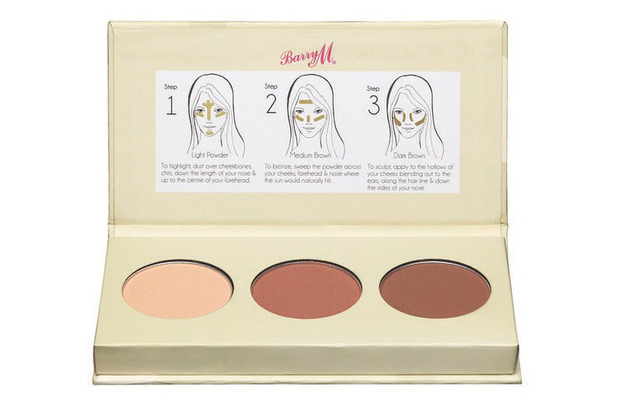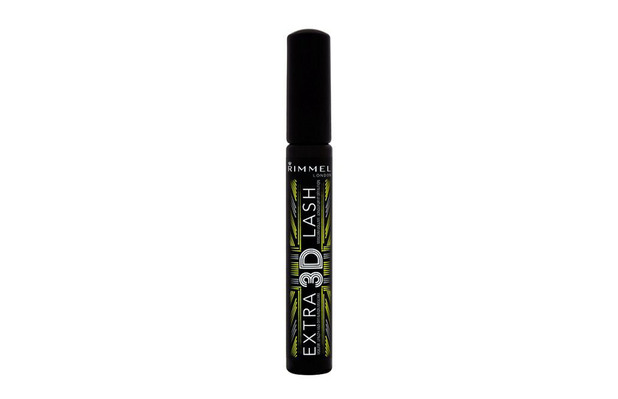 You're a dab hand with false lashes. What brand will you
always
go for?
I mainly use
Eldora
- which you can buy online - but if I need to grab them quick I'll head to Boots and pick up the
Ardell
Wispies or the Demi Wispies. They're so affordable and you can't go wrong.
Do you have any top tips for anyone who's a total false lash novice?
Don't be afraid to re-use them and always trim them before applying! If you don't, you'll only poke yourself in the eye and that's when they're uncomfortable. You have to fit them to the shape of your eye which it was some people don't realise!
With glue, less is more. People pile the glue on and the lash just slides around your eye, but just put a tiny bit on, let it dry a little so it goes tacky and place it on to the lashline from the outside in. Simple!
What products can you not live without?
I love my
M.A.C Prolongwear Waterproof Foundation, £25.50
- that's my ultimate. A lot of people go to the M.A.C counter and come away with Studio Fix but sometimes it isn't the best recommendation. This one is new and Vicky absolutely loves it as well.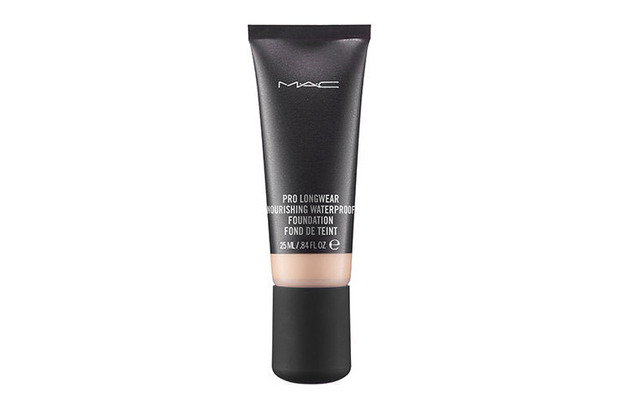 There's also a great a bronzer-highlighter hybrid by
Makeup Revolution called Rock On World, £3
. I put that over the cheekbones, down the nose and over the forehead. It's a bargain at £3 and I can't do without it now! I use a fan brush to dust that around.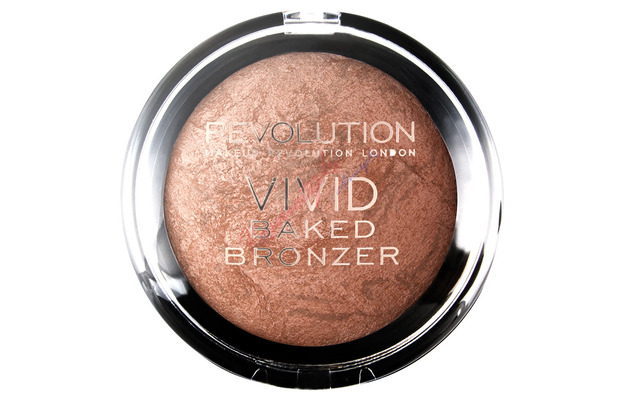 In terms of lips, I love a deep nude lip liner and you can't go wrong with
KIKO
. I adore
Pierre Renee
and they do some really lovely brown shades. You can grab them online.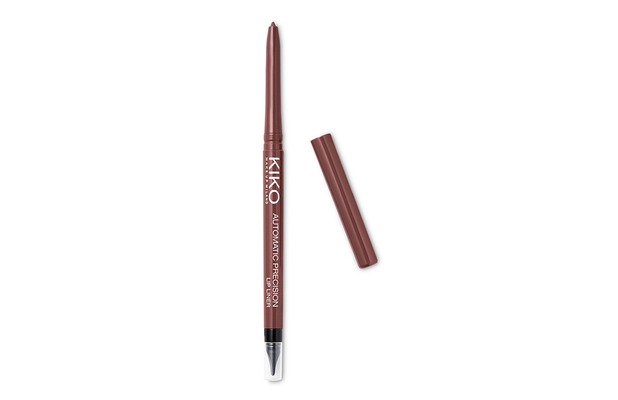 Do you have any tips of tricks for fixing a shattered bronzer or blusher? It happens to us ALL the time!
If it's smashed to pieces, fill the palette with neat alcohol, pat it over using a clean brush or your fingers and let the product dry. Sometimes I just don't have the time though so I'll pick up something cheaper. It never looks the same does it?
What's the best way to make sure foundation lasts all day?
It's in the application. I use a big stippling brush by Zoeva because they're such good quality. I'm not massively fussed about Beauty Blenders and the massive craze around those when it comes to my celebrity clients. Brushes are much easier to sanitise and they're quicker and more efficient. I use a dabbing motion rather than a swirl or a paint!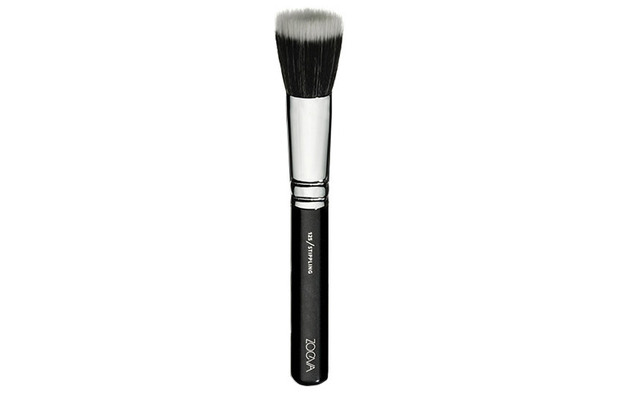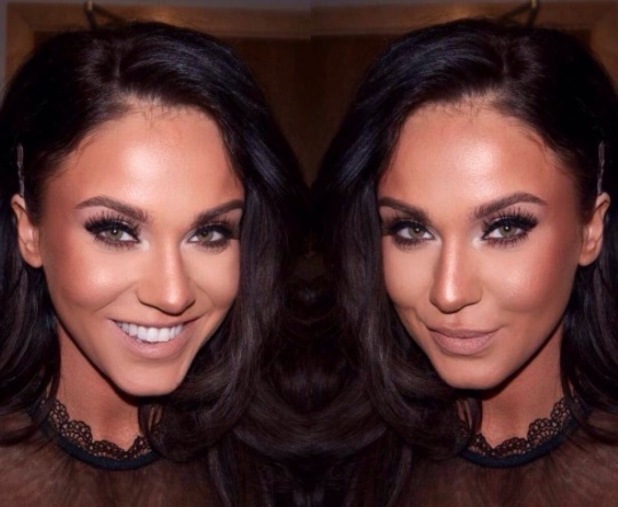 I use powder to set the make-up but the trick is not to put powder
everywhere
, unless you're super-oily all over. I tend to dust powder under the eyes using a triangle sponge, on the T-Zone and on the chin. Dip the sponge in the loose powder, apply it to your face, wait a few seconds minutes and dust it all off with a brush. I don't leave it on for long because I think the baking Kim Kardashian trend is a bit dramatic!
Vicky is always rocking a gorgeous nude smokey eye. What steps do you take to perfect it?
The trick is to use lots of fluffy brushes and that's how you blend shadows seamlessly. Vicky's red-y brown eye is her favourite look and I'll start with a matte beige brown from
Makeup Geek.
Buff that out and up into the crease and then apply the red over the top and blend. I always finish with a black liner that I smudge out a the corners. You almost have to make a gradient of colour but practise makes perfect.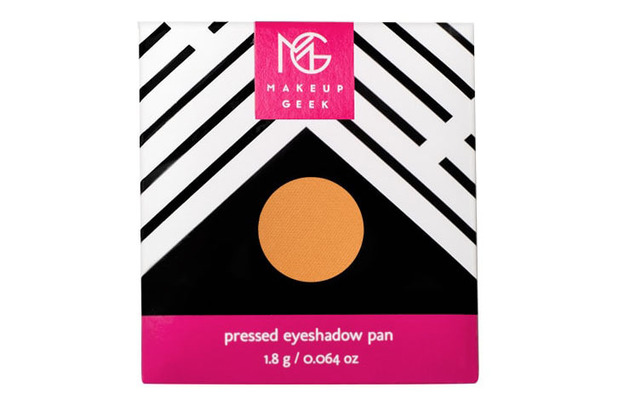 Have any of your celebrity clients not liked a finished look?
Thankfully not, but I know that Vicky hates glitter! Do not put glitter anywhere near Vicky! Over the years though, I've snuck in some shimmery eyeshadows. If you say shimmer to her she thinks it's full on glitter and she freaks out but then she totally loves it! I'd say give things a shot.
Vicky's eyes are the root of our beauty envy! Are there any eyeshadow brands you're loving at the moment?
I love Make-Up Geek because their eyeshadows are just so pigmented. Also Pierre Renee's eyeshadows are unreal. Their shimmery shadows are creamy soyou don't get a load of fallout or mess. I always do eyes first because you can blend out as much as you want and then apply make-up over any mess. If you take your smokey eye too far, get a concealer and go up to the brow bone, then just blend it down. That highlights your eyebrows at the same time. Win win!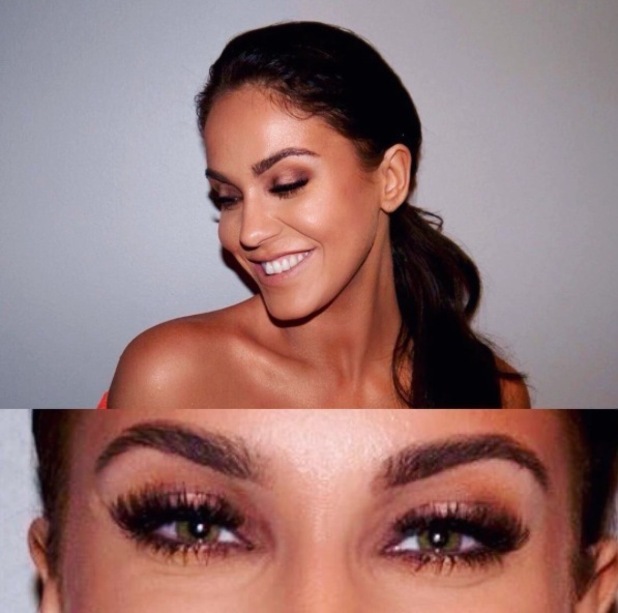 Kim Kardashian's MUA Mario Dedivanovic mentioned that he doesn't like to use primers, is there anything you use to prep the skin?
I'm the same as him and I just use a moisturiser. Not everyone needs a primer but I like to use the
M.A.C Strobe Cream, £24.50
to highlight the skin if I'm going for a glowy look. On Instagram, girls put five different primers on but it's so unnecessary. Get your skin super-clean, get it hydrated and if you need to mattify, put a shine-free product on too.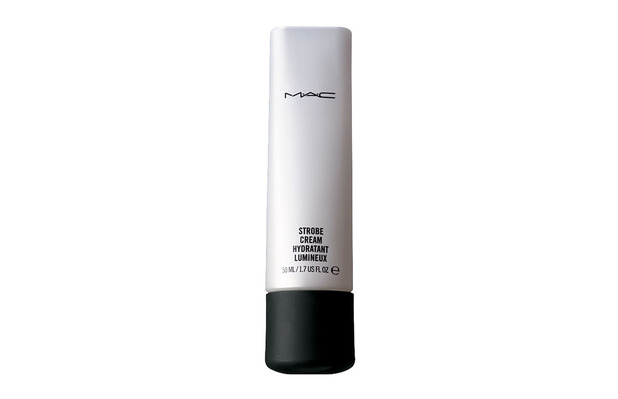 If you were to have free reign over Vicky's face, what look would you give her?
I'd probably try and put glitter on her! On Vicky, she looks amazing when we do a minimal eye and a dark lip and we tried that when she appeared on
Celebrity Juice.
It was a first, but we pulled it off and she looked amazing. I was scared about what she was going to think but she loved it. She has always gone for a heavy eye but we've got it lighter over the years and that's exciting.
Your celeb client base also includes Charlotte Crosby! Do the girls ever go rummaging inside your make-up kit? Have they asked to take away any products?
Vicky never touches her own face and she always gets someone else to do her own make-up! She always has a
M.A.C Lipstick in Ruby Woo, £15.50
and she'll never go to another red matte. She also loves the
Urban Decay De-Slick Setting Spray, £22
which is really good for oily skin and the Pierre Rene Make-UP Fixer. This feels like it's tightening your pores and putting your make-up on lockdown! You feel completely waterproofed.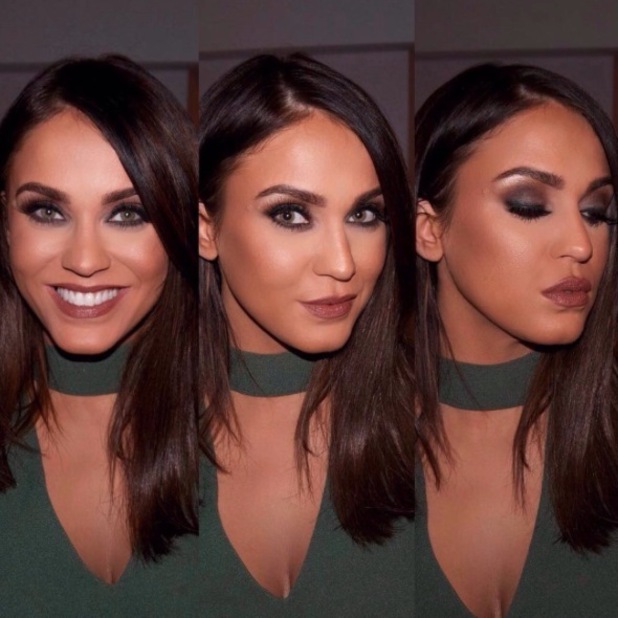 Are there any clever tricks or hacks you've learnt since becoming a coveted celebrity make-up artist?
Making liquid lipstick last hours! When I apply lip liner I will colour in the entire lip before putting lipstick on. It's a double layer and it allows the lipstick to cling on. I love liquid lipsticks but I find they flake off so you're better off with a lip liner and a lipstick over the top. My favourite liquid lipsticks are Gerard Cosmetics and L.A Girl.
I also like cream highlighters -
theBalm's Mary Lou Manizer, £17.50
is good - but instead of dabbing them on with my fingers I'll use a mini stippling brush as not to ruin the foundation underneath.
I sometimes use a kohl eyeliner on my clients but I will always use a black gel liner on the waterline. Don't use liquid because it will bleed everywhere but definitely try out a gel - it stays on so much better and doesn't feel uncomfortable.
Do you have any advice for aspiring make-up artists?
I'd say get some experience under your belt. If you can do a clean, glow-y look, that will get you far because not every single job is a smokey eye or a dramatic lip. Also, assist people and ask make-up artists you really like if you can go to their shoots, even if it's to clean their brushes - that's how you learn techniques and about new products.
Instagram and YouTube are helpful but they aren't the only tools you can utilise. Get the basic skills and take your time. You don't have to be out there right now. Practise on your friends because that shows variety in skin tones and face shapes.
Visit Lo's Instagram - @thebeautybomFollow us on Twitter @RevealMag for all your celeb, fashion and beauty news!Fancy winning some GREAT prizes? Check out Reveal Competitions here!