Katie Price showed off a striking new look on today's Loose Women.
The mother-of-five has been favouring golden blonde locks as of late, but shook it up on today's show by donning a sharp, black bobbed wig.
We really love it!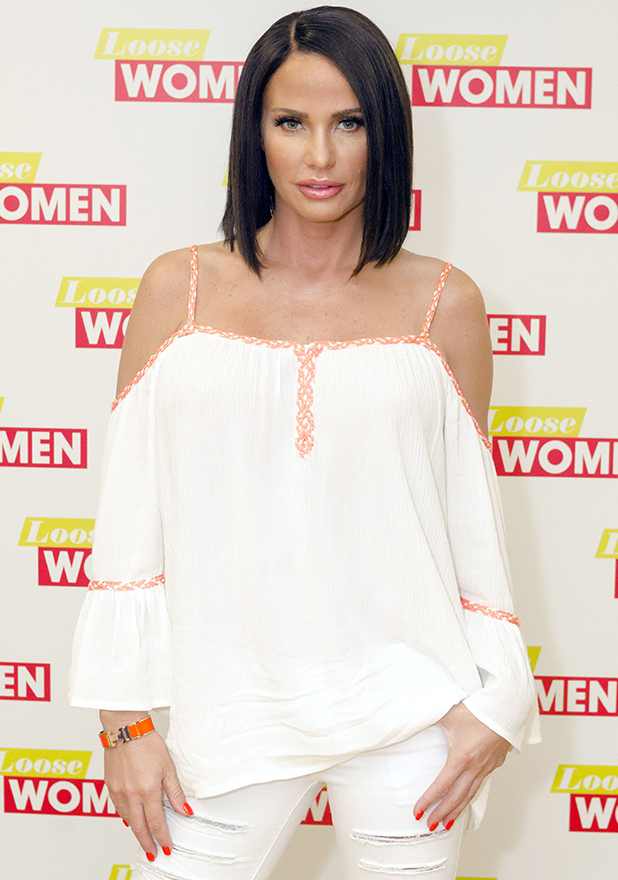 Katie, 38, is never afraid to switch up her style having sported all types of colours, looks and lengths over the years. But is this bob her best style yet?!
Plenty of viewers seem to think so and took to Twitter to compliment the star:
@loosewomen @MissKatiePrice katie price looks #amazing loving the new look and the new hair

— MISS C (@missberry81) June 7, 2016
omg Katie price with dark hair looks so much better she looks a 10

— georg (@xgeorgiaellis) June 7, 2016
Katie price looks so much prettier with short hair just saying

— Rio (@RioSkellington) June 7, 2016
@loosewomen love Katie's hair #love

— carolyn smith (@princessbow23) June 7, 2016
Loving Katie hair @loosewomen

— Caroline (@ICurvycaz) June 7, 2016
@loosewomen Katie's hair looks amazing! @MissKatiePrice

— Rhii (@Obxessed) June 7, 2016
@MissKatiePrice loving the dark wig on #LooseWomen today. The dark side suits you

— Anni Eliza (@Miss_Anni_Eliza) June 7, 2016
@MissKatiePrice I love your hair it looks really lovely X

— K (@KirstieSaid) June 7, 2016