Christina Aguilera debuted a new lilac do on The Voice USA this week.
And if the judge's new colour wasn't enough to tickle her fans tastebuds, Xtina also worked her hair into a punk-inspired, braided updo, complete with gold hoops and everything!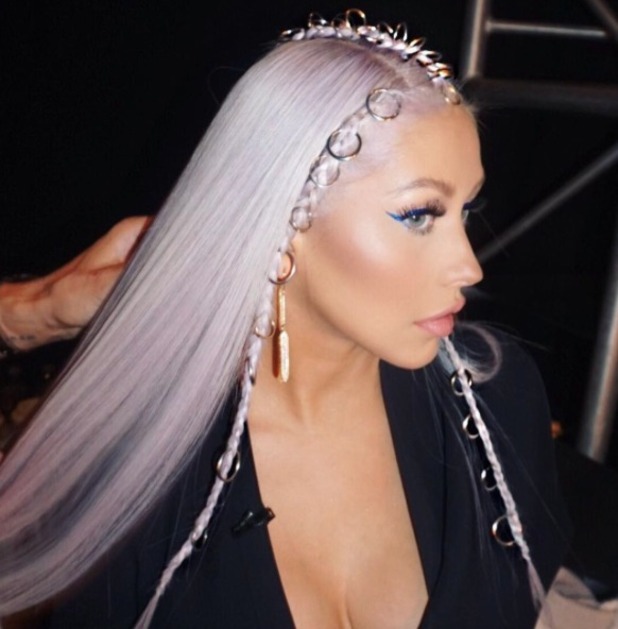 Christina brightened up her platinum blonde hair for Monday night's show (10 May), giving it a Kelly Osbourne-inspired lavender rinse we thought looked absolutely fabulous.
"I coloured Xtina's hair with lavender for a soft lilac blonde," explains her hairstylist, Chris Appleton, who's also the go-to hairdresser for Jennifer Lopez and Rita Ora.
This isn't the first time the 35-year-old has dabbled with hair colour, having been a raven-tressed beauty and a pink, dip-dyed blonde in the past. And that's naming just a few of her hair makeovers.
Lilac is a new one for Christina, however. And it's a goodie.
To add that extra
je ne sais quo
i to her do, Chris then styled the 'Genie In A Bottle' singer's hair with a tiny French braid down one side, adding gold hoops all the way down the braid to give her colour a harder-looking edge (below left).
"To get the look simply middle part your hair and flat iron for a clean, simple, striking look," Chris adds. "I then braided the side of the hair to open up the face and added hoops as a detail for a punk inspired look."
Anyone thinking what we're thinking? That this look is totally reminiscent of Christina, back in the day?...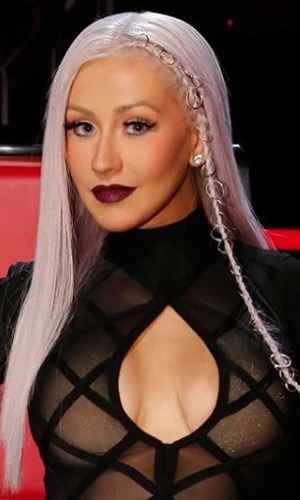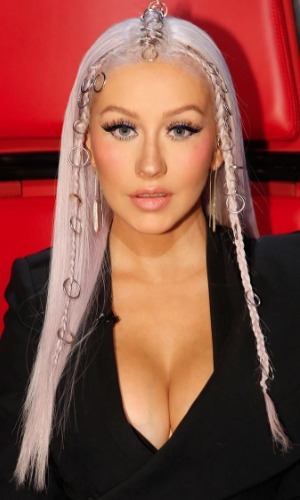 For the results show which aired the following evening, Chris then added two extra braids to Christina's hair, working one down her parting and one on the other side (top right).
"You can have so much fun with the hoops and braids so be creative," recommends Chris.
Pretty cool, huh?
For a similar look,
Claire's
sell pairs of
gold hoops for £2 a pair
. Simply thread them down each plait after you've braided your hair.
For exclusive competitions and amazing prizes visit Reveal's Facebook page NOW!