Khloe Kardashian rocked a thick, chunky fringe this week, thanks to her friend and go-to hairdresser, Jen Atkin.
"New fringe, who dis?" Jen Instagrammed on Sunday (1 May). "Bangs or nah?" she asked her followers.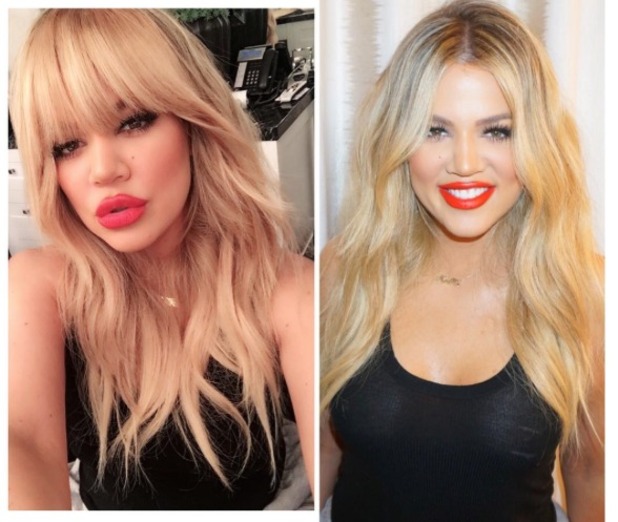 It's been a long time since a celebrity fooled us with 'wigs masquerading as real hair,' so we're not going to tell you this is most definitely a haircut, rather than a hair piece.
But that being said, we think the young Kardashian sis looks fabulous with this long, full fringe that's rounded at the edges and perfectly layered to blend in with her real hair.
Some of Jen's fans seemed to disagree, however, with many commenting on how they preferred Khloe much better without her fringe...
"Nahhhh I don't think it suits her," wrote one, with another agreeing: "It's a no from me."
Oh well, you can't please everyone all of the time, right?
And we can't imagine Jen, who also tends to the tresses of Kim Kardashian, Gwen Stefani and Chrissy Teigen, will be losing too much sleep over the scathing comments.
Because, quite frankly, we think Khloe looks banging (no pun intended), either way!
For exclusive competitions and amazing prizes visit Reveal's Facebook page NOW!