Hundreds of people will join Denise van Outen in central London this weekend to march through the streets for Benefit Cosmetics' fundraising campaign Bold Is Beautiful Project.
Combining make-up with the beauty of giving to others, the annual charity event is raising awareness and funds for
Look Good Feel Better
, which helps women and teens combat the visible side effects of cancer treatment, and
Refuge
, which supports women and children escaping domestic violence.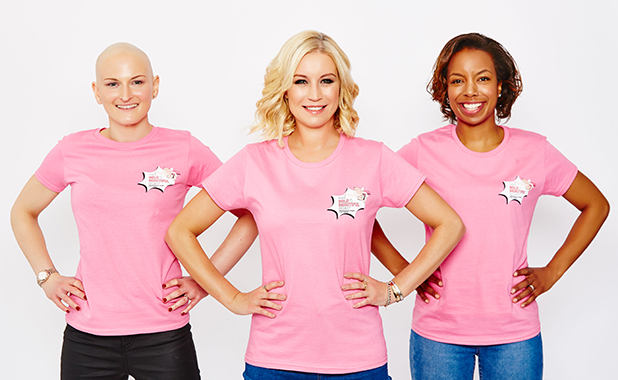 "I am truly proud to be a part of this year's Bold is Beautiful campaign," says Denise. "Our incredible UK charity partners, Look Good Feel Better and Refuge, support women and children undergoing serious times of adversity and help them to regain a sense of self and wellbeing. I've had the pleasure of meeting some of these women and have been humbled by their experiences. I urge everyone to get involved and help to raise as much money as possible!"
For two particular, inspiring women who will be joining Denise, Jodie Pullinger and Melanie Clarke, the Bold Is Beautiful Project is an event close to their hearts.

Children's psychologist Jodie Pullinger will be marching in support of Look Good Feel Better. Just weeks after her wedding in July last year, she received the devastating news she had breast cancer.
Jodie went on to have a mastectomy and is now in the middle of chemotherapy treatment, which will be followed by radiotherapy.
The side effects of chemo, such as losing her hair, left her feeling down, until she joined a Look Good Feel Better workshop.
"I was so worried about losing my hair, but since it's fallen out, I've just embraced it, my husband says that he actually prefers it when I don't wear a wig," she says.
"
I was having such a horrid day before my Look Good Feel Better workshop. I felt really moody and unconfident but then the wonderful volunteers taught me so many useful skills,
"I left feeling 'human' and so confident. I also made some great friends, other ladies in a similar situation to me that I have stayed in contact with."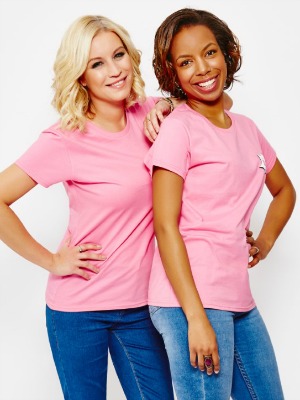 Melanie Clarke will be marching in support of Refuge, the organisation that provided her with support following her own domestic abuse ordeal.
She was just 14 years old when she met her former partner and says he was "very controlling" from the start of their relationship. She explains he didn't like her to have friends and "systematically isolated her" before, a few months into their relationship, he began to abuse her physically.
When she was five months pregnant with her third child, she decided to leave. But she says her partner then choked her from behind and wouldn't let go. Melanie ended up testifying against him in court. He was charged with ABH and found guilty. He didn't serve time, but was given a restraining order which was issued indefinitely. He also had to attend a domestic abuse programme for 36 days and was given a suspended sentence for 12 months.
Melanie turned to Refuge during her ordeal for support and now she helps run a coffee morning at the local Refuge service she used, as well as working part-time as a carer. She's also written a book about her experiences.
She's now happily married to her new partner.
To sign up for the Bold Is Beautiful march through London on Sunday, 8 March, head over to the official website here for all the details. The route is 4.5 miles long, so depending on your walking speed, it should take between 1.5 to 3 hours to complete. There will be checkpoints along the route, featuring goodies, activities and photo opportunities galore!Throughout May, Benefit will be donating 100 per cent of profits from brow waxing services to the charities. Anyone booking a brow wax (£11.50) will receive a free full-size Gimme Brow kit worth £18.50