Kim Kardashian has shut down a "miserable" body shamer who accused her of getting liposuction and a tummy tuck - and her response was absolutely magical.
On the weekend,
The Keeping Up With The Kardashians
star rocked up to sister Kourtney Kardashian's 37th birthday bash clad in a near see-through nude dress as she proved that she had well and truly bounced back to her svelte self - but someone had to go and ruin it with a truly negative and very sceptical comment about how Kim managed to look
so great so fast.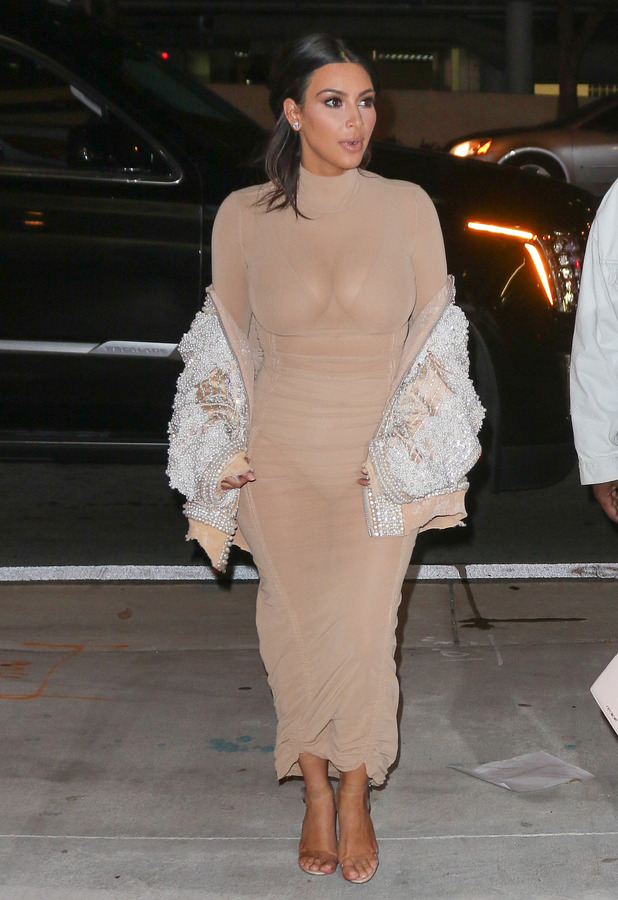 It all began when Kim's sister Khloe took to Instagram to post a snap of the mum-of-two herself. Kim looked smoking hot, there's no doubt about that, and Khloe captioned the post: "The snap back queen!! Yaaaaasssssss so proud of you Keeks!!! You look so good!!! I have such FOMO lol."
As per usual, the likes and praise came flooding in for Kim - she looks fabulous after all - but in a rather scathing comment, one of Khloe's followers implied that Kim (who often takes to Snapchat to document her gym workouts and uber-healthy meals) had had tonnes of help.
The follower wrote, "Lipo/tummy tuck duh! Post videos working out as if she did all the work lol."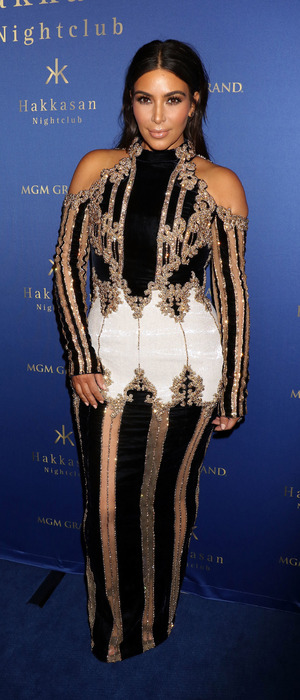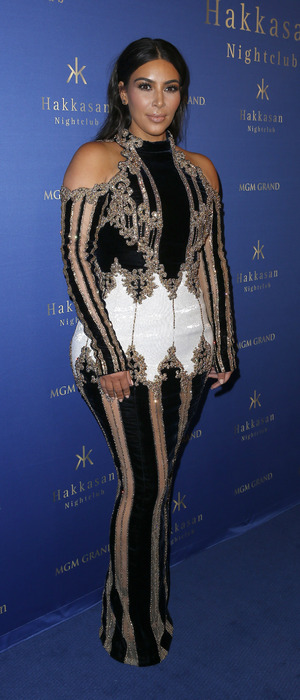 Eesh! We're feeling the burn, but super-fierce Kim was having absolutely none of it and she personally responded to the body shamer, even going as far as to tag her Instagram handle in the comment.
Kim wrote back, "U miserable troll! I work my ass off and have been dieting for months! I have such pride in my post pregnancy weight loss game..."
The reality stunner - who is married to rapper Kanye West - continued, "50 lbs down as of today and 20 more to go! Just wait for my next nude shoot, you'll see no tummy tuck/lipo scars! Lets see your body hiding behind your private account!" and finished with a nonchalant cup of tea and a frog emoji to boot.
Kim revealed that her goal is to drop 70 lbs and even alluded to yet another totally starkers magazine shoot in the future, just to show us how much of a yummy mummy she
really
is. Anyone else snapping their fingers sassy-girl style?
Oh and, er, moral of the story - never mess with a Kardashian.
For exclusive competitions and amazing prizes visit Reveal's Facebook page NOW!