Cameron Diaz blew us away this week when she showed off her 43-year-old skin – minus a scrap of make-up – to her Instagram fans.
And having just penned her latest book,
'The Longevity Book,'
which is all about helping you age better, it was fabulous to see the
Bad Teacher
actress being such a great advocate of said topic!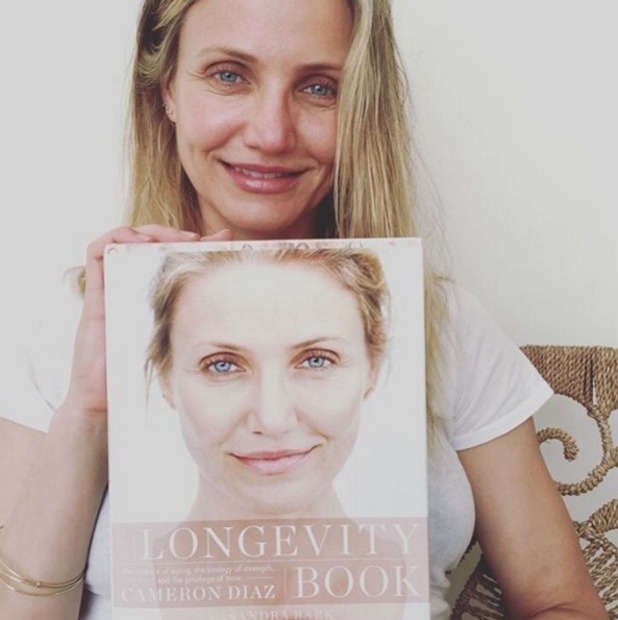 Taking to Instagram on Wednesday (30 March), Cameron posted this gorgeous, fresh-faced snap, looking a far cry from her usual, red carpet self.
"Learning that you can age well, will actually help you age better," she posted.
"If you understand how your body works then you can take action to help keep it in the best possible condition so it can carry you through a long and beautiful life."
Wise words, Cam. And how refreshing to see a Hollywood A-lister embrace her laughter lines and not worry about contouring her cheekbones to within an inch of their life!
Now, don't get us wrong, we love a good red carpet make-up look to drool over and copy for a Friday night out with the girls, but seeing Cam looking, well, pretty normal, is
so
much more inspiring.
And her followers clearly agreed:
"Omg I love this! Thank god for a celebrity who ages like a real human! And she is gorgeous!" was just one of the many comments on her feed.
"You're so pretty and self confident. Other stars always have to present themselves with tons of makeup but you are so confident to make a picture without that and are still beautiful and amazing," added another.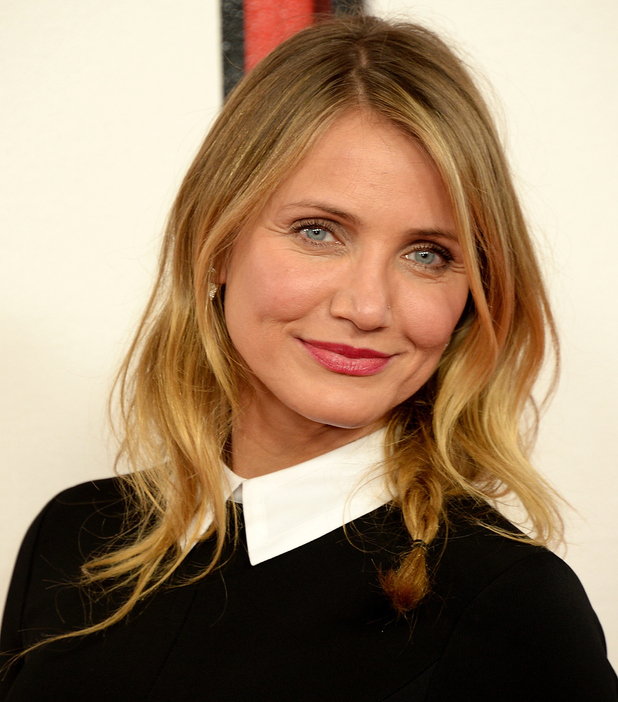 Cameron's book, which is all about looking after your body from the inside-out, focuses on everything from diet and nutrition, through to fitness, beauty, fashion and general health, proving that a complete healthy lifestyle is all it takes to look your best.
"Let's start celebrating and living an engaged life," she explains.
"Let's stop punishing ourselves for not looking a certain way, and instead holding ourselves accountable for actually taking care of ourselves inside first, knowing the results on the exterior will be a shining side effect."
So, what's her biggest tip for healthy skin and an even healthier life?
"Every night before I go to sleep, I fill up a big glass bottle with water and put it on my bathroom counter," she explains in her first book, The Body Book, £11.89,
amazon.co.uk
.
"Then, first thing in the morning, right after I brush my teeth, I drink it. Because I know that during the night, while I am sleeping, all of that breathing in and out exhales a lot of moisture from my lungs. Imagine how much water you can lose during eight hours of breathing! Because we can't replenish it while we are sleeping, it's important to rehydrate once we wake. Once I drink the water in the bottle by my sink, I feel it immediately. I go from being a wilted plant to one that has just been rejuvenated by the rain."
Please excuse us while we down the glass of water that's been sitting untouched on our desks for the last hour...
For exclusive competitions and amazing prizes visit Reveal's Facebook page NOW!