She has tended to the locks of the Kardashian-Jenners, Chrissy Teigen and Kelly Rowland to name but a few of our favourite celebs so it's no wonder the hair-heroes at Beauty Works chose hairstylist Jen Atkin to help them launch their brand spanking new and totally innovative line of extensions.
Last week, Jen took time out of her busy schedule to give
Reveal
the lowdown on her debut collection - when she wasn't Snapchatting with us - yep, we all face-swapped.
Here, the star also talks trends, the necessity of supplements and having complete free reign over Khloe Kardashian's hair!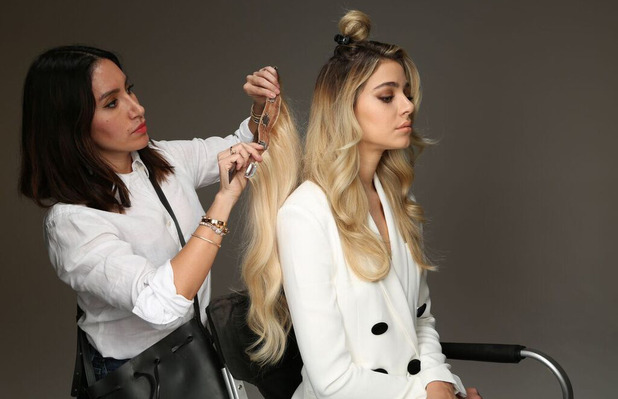 Hey Jen! What's different about the new Beauty Works extensions compared to others that you've tried?
They're really easy to get out and they're not damaging to your hair and I love using the Hair Enhancer (Beauty Works' latest addition which moulds to the shape of your head). It's my baby, I'm obsessed with it.
When we were talking about the design, I said the Hair Enhancer can't be too long and it needs to feel like it's shaping the head so you can't see it from the back. I also wanted to see modern colours; colours that I see in L.A every day.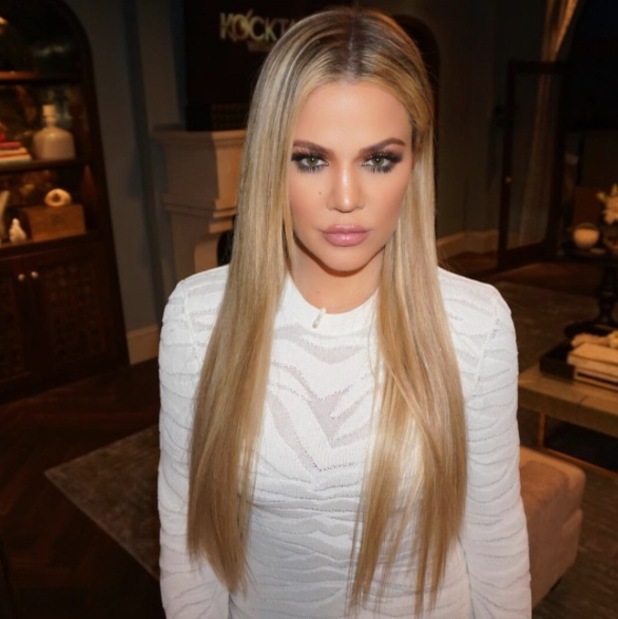 Are there any clever hair tricks or hacks that you give your celebrity clients on a daily basis?
Yes! I think supplements have been a huge part of my work which is why I wanted to come up with my own. I've been telling my clients for years that if your hair is dry, take a fish oil (Omega 3) pill, or if your hair isn't growing fast enough take a Biotin or pre-natal vitamin.
For years I've been prescribing that solution to [hair] problems. Internally it makes such a difference to your skin, too. If you have an oily scalp, that'll help you, especially when you go to the gym - it's a game charger. I have to wash mine everyday or it gets really greasy, but a vitamin can help.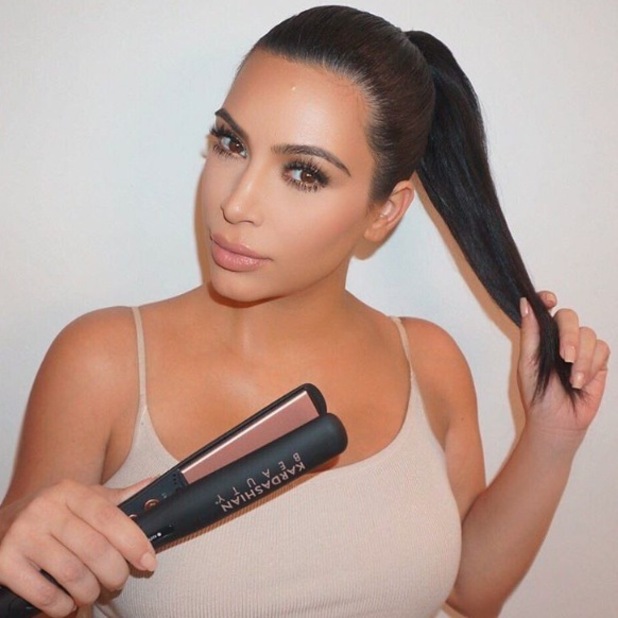 The Kardashian-Jenner girls' hair is always so sleek. Are there any products you swear by to eliminate frizz?
Do something that won't make your roots greasy. Blow-dry your hair with cool air and use the
Beauty Works Boar Bristle Brush
to get the cuticle to lay down and to be shiny, and a small dab of
The Ouai
(Jen's own haircare range) Finishing Cream just to tame it.
If you have really coarse hair that's hard to get at, there's a product I use from the US that's called
Gorilla Snot
– you can get it from a drugstore, it is a lifesaver and gets every baby hair to stay. I use that stuff all the time.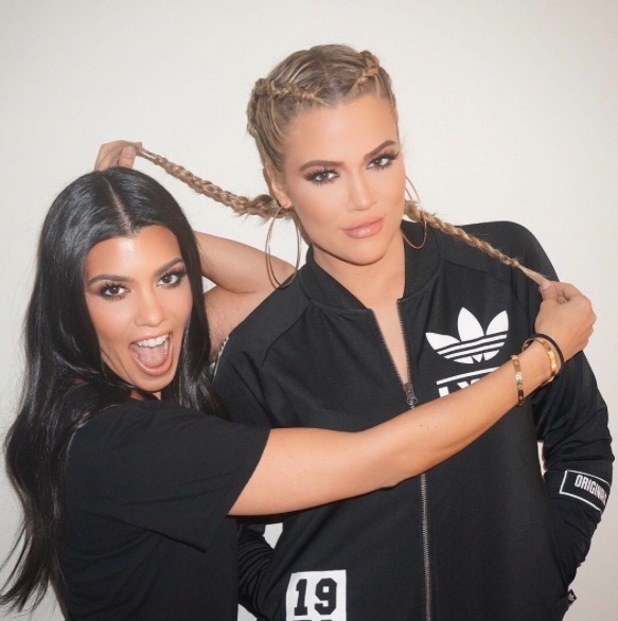 Do the Kardashian sisters ever come to you with any major hair woes or issues?
We're together every single day and I know their hair so well because I see it everyday. It's usually me telling
them
if they have hair issues! So, if they need a haircut, or if their hair is dry for example. I don't ever have them complaining to me!
There's a rumour doing the rounds in the beauty sphere - that conditioning your hair before you shampoo it works wonders. Is this true?
I think try it and see if it works for you. It depends what kind of shampoo you use! [If your hair is thick and frizzy] you need something to weight your hair down.
I always tell my curly girls use to a treatment mask
(Beauty Works' Pearl Nourishing Argan Oil Mask, £2.99
works wonders) as a conditioner because it's a lot heavier, but you can stand it because you need extra moisture. Try it all out and see what works for you, I say.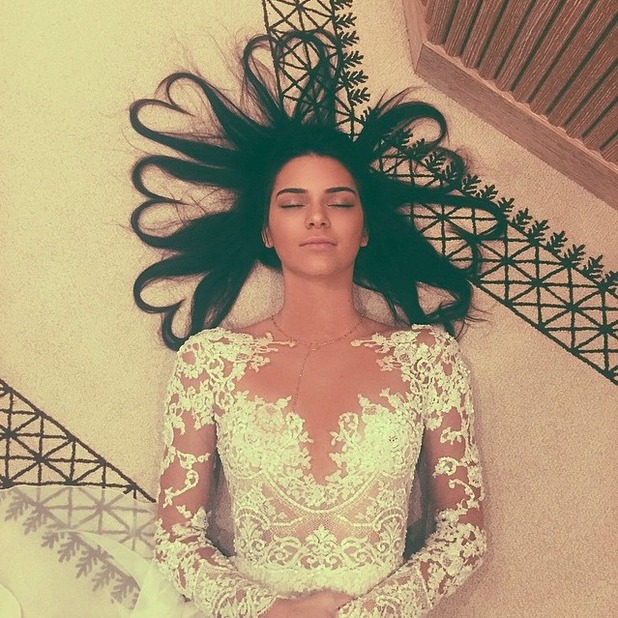 What's the best way to look after hair extensions?
They're like little babies! Get a hanger and put it in the shower with you and wash it let it air dry and use the
Beauty Works Pearl Nourishing Argan Oil Conditioner, £11.99.
If you don't have that though, just use sulphate free products and then let [the extensions] air dry. The way your extensions are going to make you feel, they're going to be your best friend. My hair extension range also has a 9 month guarantee which is really important to me. It's really good quality hair.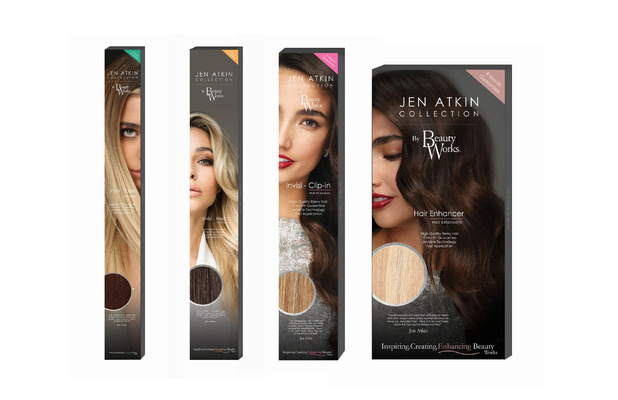 Last year, the lob took over! What hair trends do you think will be huge this time around?
When everyone is over the lob, the extensions will be very helpful as you won't have to go through that awkward, growing out phase. We will see people experimenting a lot more.
I'm obsessed with Kylie Jenner as she's giving everyone the confidence to play with their hair. It's so fun to watch her as she switches up her look so much and she can play on her different personalities. People play with clothing and make-up to change up their different sides – it's so fun to do with hair! I think you will see more people on the red carpet playing around with extensions.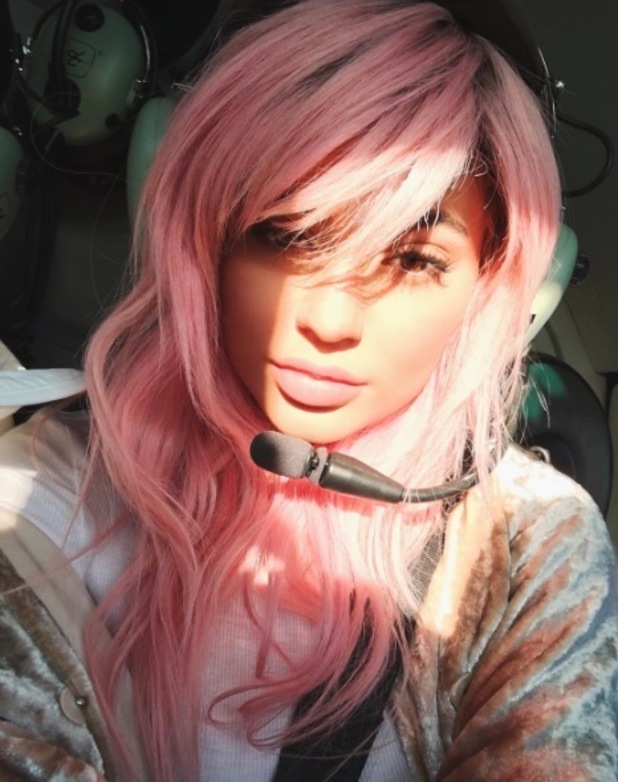 If you had free reign over Khloe's hair what would you do?
I do! She lets me do anything. We are together every single day and it feels like we have worked together for ten years. If I didn't have reign by this time, then there would be something seriously wrong! We will collaborate a lot and we will send each other pictures but she is the first to say 'lets try something new'.
Are Kim and Kourtney the same?
I think so many people relate to the Kardashians as they have their own personalities. Kourtney is very true to her style and she can't be persuaded to change it; she knows what works and what she likes and I love that. She embodies this cool style.
I also love Kylie wearing wigs. Kim is also very experimental with her hair and she goes through phases. I think it's so fun and the girls all show a way to embrace your beauty - they brought make-up back on the scene.
Your own product line - The Ouai - is coming to the UK soon. Would you be able to use them on the extensions?
There's so many things about the line that I wanted to do. Aesthetically I felt that so many things could be done better. I wanted something to look nice in the bathroom and wanted it to feel simplistic and cool. I also wanted to make sure the products were healthy – obviously sulphate free and paraben free (which means you can use them on the Beauty Works extensions with no damage whatsoever).
The Jen Atkin by Beauty Works hair extension collection launches on 21st March and is available from www.beautyworksonline.com (prices start from £133).
For exclusive competitions and amazing prizes visit Reveal's Facebook page NOW!