Mum-to-be Chrissy Teigen has revealed the lengths she is currently going to to keep stretch marks - or "tiger stripes" as she calls them - at a minimum during her pregnancy, and you won't believe how much she has already spent!
In an honest interview with Allure Magazine, Chrissy mentioned that she has incorporated a very special product into her bodycare regime and it is eye-wateringly, jaw-droppingly expensive...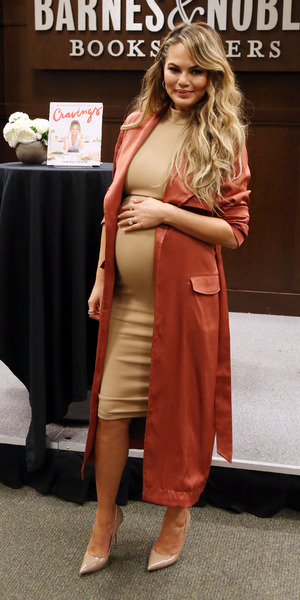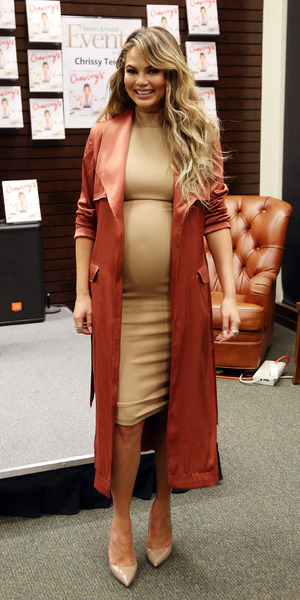 "I come from a stretch mark–prone family, " gorgeous Chrissy told
Allure Magazine.
"I have them all over my butt and inner thighs. Luckily, I'm with a man who could not care less about them or else I would be insecure, but during my pregnancy, it was my belly I was scared of. I knew I'd have to do something about it before I started seeing them."
The product in question?
"La Mer The Concentrate saved my life," Chrissy told the publication. "I'm constantly 25 minutes late to everything because my lotion regimen is that long. I put it everywhere," says Teigen.
Shockingly, Chrissy's wonder serum sets her back a HA-UGE $440 every single time (approximately £315) but she is certain that it is doing her stretching skin a whole 'lotta good.
While we'd
never
shell out over three hundred quid on a lotion or a serum, we
do
know that
Bio Oil
is fab for keeping changing or parched skin in tip top condition - and it's only £19.99 a pop.
Er, will someone let Chrissy know?!
For exclusive competitions and amazing prizes visit Reveal's Facebook page NOW!