Katie Price and the Loose Women women decided to remove their make-up on air today to show the difference between their made up looks for the show and au naturel.
It was all because of
Fearne Cotton's recent barefaced selfie
, where she encouraged women to embrace their flaws and celebrate the "imperfect" parts of themselves.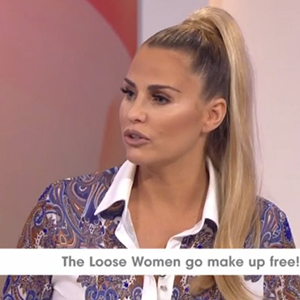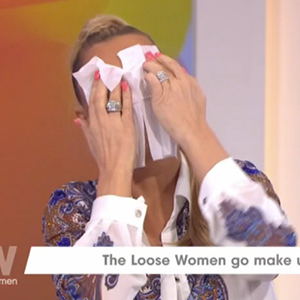 Katie, 37, led the way as she, Andrea McLean, Nadia Sawalha and Jane Moore scrubbed off their slap with make-up wipes on Friday afternoon's live show (19 February). As well as removing her foundation, lippie and blush, Katie went the whole hog and took off the fake lashes as well!
Seeing Katie with no make-up on, however, isn't that new for viewers of her reality shows, who are used to seeing her clad in tracksuits at home, make-up free and hair piled up on her head.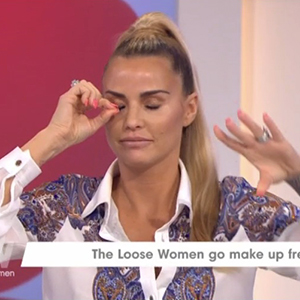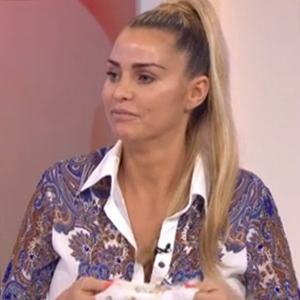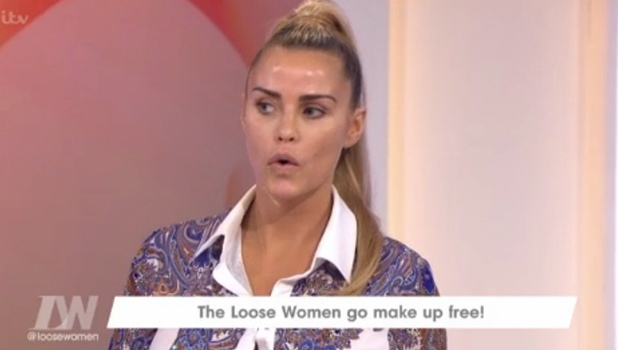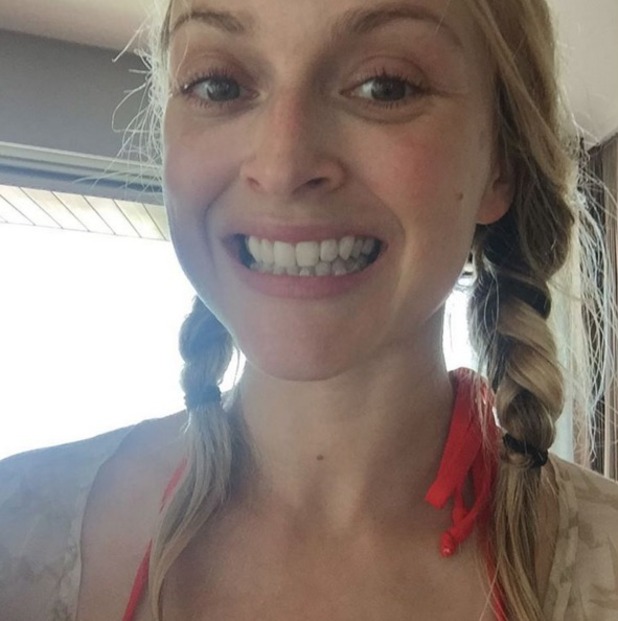 Andrea admitted there had been quite a lot of discussion before the show about whether they should do it, saying in her mind she hadn't been "comfortable" because she wears make-up to work in the same way a man would put on a suit and tie. But she said she was glad she did it, saying they "broke down that barrier".
Nadia, meanwhile, said having make-up on made her feel more energetic at work. She said her kids hadn't been sleeping well and she would arrive at the studios exhausted, but once she had her slap on, she forgot about that and jumped into work mode.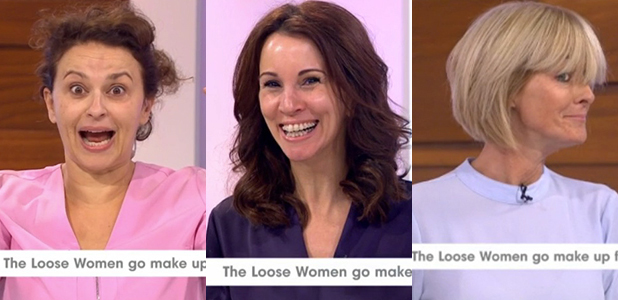 The panel also discussed whether women publishing flawless looking make-up free pictures online could be seen as unhelpful, like they were showing others how gorgeous they looked barefaced which could make others feel under pressure to do the same.
Jane suggested it was a form of "humble bragging."
Viewers took to Twitter to share their thoughts on the segment:
@loosewomen seeing you ladies without makeup on air was great-BEAUTIFUL! Should be a regular thing! Give others more confidence to go bare

— Leonie Eggleton MUA (@LeonieEggleton_) February 19, 2016
@loosewomen nice to see you ladies with no make-up, instead of a Dryathlon what about a barefaced-athlon! a whole month make-up free !

— Deborah Spence (@65smurf) February 19, 2016
@loosewomen @Fearnecotton Make-up is still on except for Nadia. Go Nadia !!!

— Jane (@janeandmaddie) February 19, 2016
@nadiasawalha @loosewomen you all looked wonderful without makeup but particularly Nadia, so natural & fresh!

— Harriet Boshier (@HarrietBosh) February 19, 2016
@loosewomen @MissKatiePrice fair play taking your make up off on screen, always been my role model your an amazing woman #loosewomen

— Emma'Michelle (@Emzi_Ox) February 19, 2016