To celebrate the launch of her first fragrance set 'Wild', Made in Chelsea's Binky Felstead has dished out some words of wisdom on beauty and dating.
She's all
loved up with her MIC co-star Josh Patterson
and constantly has us lusting after her glowing skin in those make-up free selfies, so it's safe to say Binks is the perfect starlet to help us navigate the equally confusing worlds of romance and beauty. Do we
really
need those 10 step cleansing regimens?! This low-maintenance Chelsea girl says no...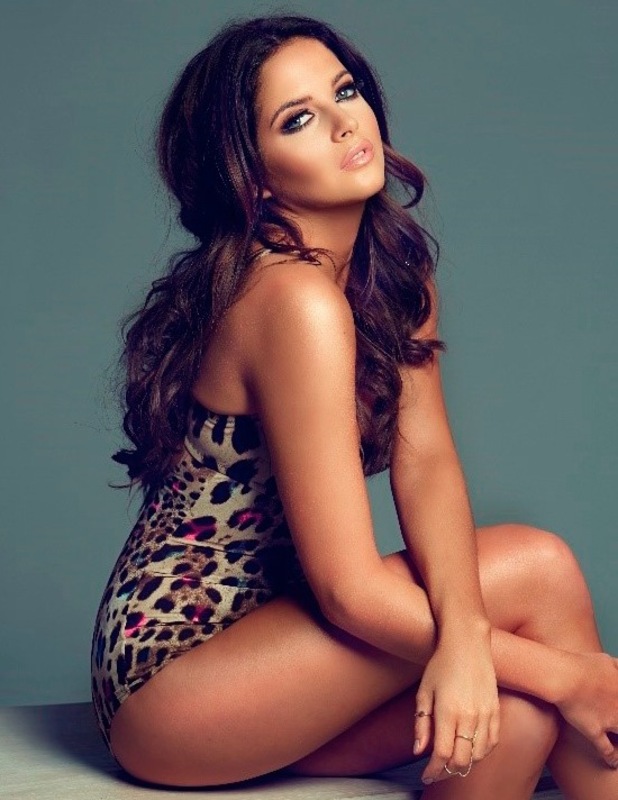 What is your date night etiquette?
"I think you have to play loud, good music which gets you in the mood. Allow yourself a little tipple before you go out, to get the dutch courage going!
"I don't get boobs and legs out at the same time, I usually do one or the other. It tends to be my boobs, and with my new clothing range it tends to show boobs more. I would usually wear a shirt dress with a pair of boots or a wedge.
"I give myself time because I hate doing my makeup in a rush and I completely zone out and sit in front of a big light. That's so I get every crevice of my face sorted!"
What's your secret weapon for wowing?
"Good hair, smell good, good nails and be confident in yourself. Don't be afraid to have a little drink to loosen you up, the guy is going to be quite nervous as well but don't get hammered! Ask questions, I used to write down a few things to ask the person if I was stuck. Find a subject you can talk about!
What is your ultimate skincare essential?
"I don't do a lot with my skin, I just use Ponds cold cream which has been used by my family for generations.
"I have never been one to mess around with skin a lot - I used to suffer with acne you see. I think as long as you moisturise and drink a lot of water it will all be okay. If you eat well too, I just don't believe in playing around with skin too much."
What are your top beauty tips?
"Contouring, good eyebrows, and great hair are essential to me. But I swear by a tan, nice nails and a good fragrance too. I don't tend to wear a lot of makeup, a bit of eyeshadow and mascara always get me by."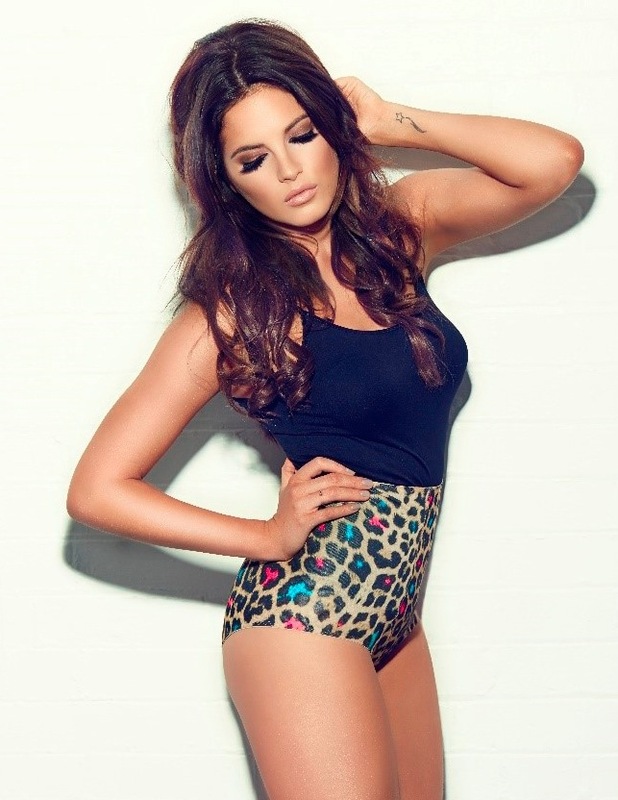 Which products are always in your make-up bag?
"MAC face and body bronzer, MAC concealer, my Binky London mascara and a simple lip gloss. Just make sure it isn't windy with you've applied the lip gloss! There's nothing worse when your hair gets caught in your gloss!!"
Do you have a beauty icon?
"Angelina Jolie for me. Although I loved Brooke Shields look back in the day - she was amazing. But for me it's Angelina Jolie. She's the most beautiful woman in the world."
What's the best beauty advice that your mother or grandmother shared with you?
"Both have always said look after your nails and skin. My grandmother used to take me into her dressing room. It was so glamorous. I used to watch her pat her moisturiser into her skin on rather than wipe it on. She didn't want to get wrinkles and lines.
"So I would watch her, mesmerised by her techniques and taking it all in. But I was more of a tomboy growing up so it didn't mean too much to me back then!"
Any other beauty advice you would pass on?
"Drink plenty of water. Don't forget what you put in your body shows on the outside. And be careful what you eat too. Also don't fuss around with your skin too much!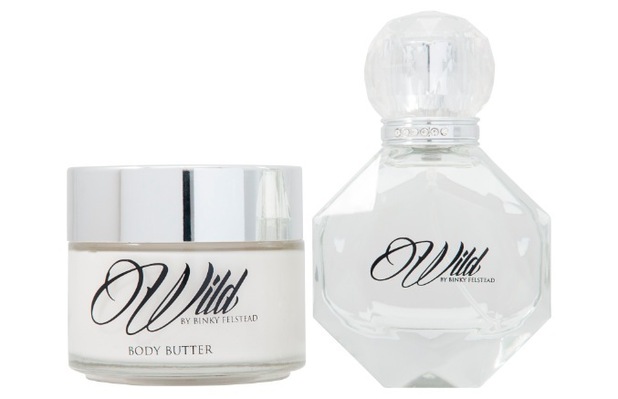 Tell us about your signature scent 'Wild'?
"I loved the sweeter perfumes like Chanel, I like the fragrance you can wear from day to night. I went through loads and loads of different smells and looked at what I liked, and what I used to wear. We kind of put everything into one to create Wild.
"It's very fresh and not too strong, but quite sweet at the same time and it lasts! I wore it out to test it to see what people would say and people walking past gave compliments on it. You can smell this perfume at the end of the night and it smells even better almost on your clothes the next day!"
How do you get the most out of your day to night fragrance?
"I put it on in the morning, and I always put it on what I am wearing and on the top of my neck. Then if I am out I will spray a little during the day.
"Wild comes in a gift set where you get the body butter and the smaller perfume bottle which you can put in the handbag, which is ideal because no-one wants to carry around the big perfume bottle with them.
"The body butter is amazing, I use it every morning because I have quite dry skin, and I use a lot of fake tan! So that helps."
Why did you call it Wild?
"In the photo-shoot I was wearing a leopard print leotard, and I always have big hair! My personality is not exactly quiet either! I am a bit of a wild child, so the name worked quite nicely."
What was the fragrance you wore on your first date?
"Tommy Hilfiger Girls was the one I always wore."
Why is perfume important to you, and to women generally?
"I think smell is incredibly important, not just for women but for men as well. If you see an average looking guy and he smells good I find him ten times hotter!
"Smell for me is a really big thing and if someone smells nice I have to find out what scent they are wearing. I remember people more when they smell nice, and it's really important to me. "
Binky Felstead's Wild 50ml Eau De Toilette and a 60ml Body Butter are currently available for just £9 (normally £20) with free shipping at Cocosa.co.uk, the luxury online retailer that offers daily discounts of up to 80% off from top brands.
For exclusive competitions and amazing prizes visit Reveal's Facebook page NOW!