Former TOWIE star Lucy Mecklenburgh never looks anything short of A-MAZING and we may have squealed when we found out that Barry M had asked her to be the face of the brand - including their sparkling new spring collection.
So earlier this week the
Reveal
beauty desk grabbed a sec with Lucy to talk lippie, tanning and embarrassing make-up mishaps - and she even let us in on the products she can't live without.
Are you taking note?!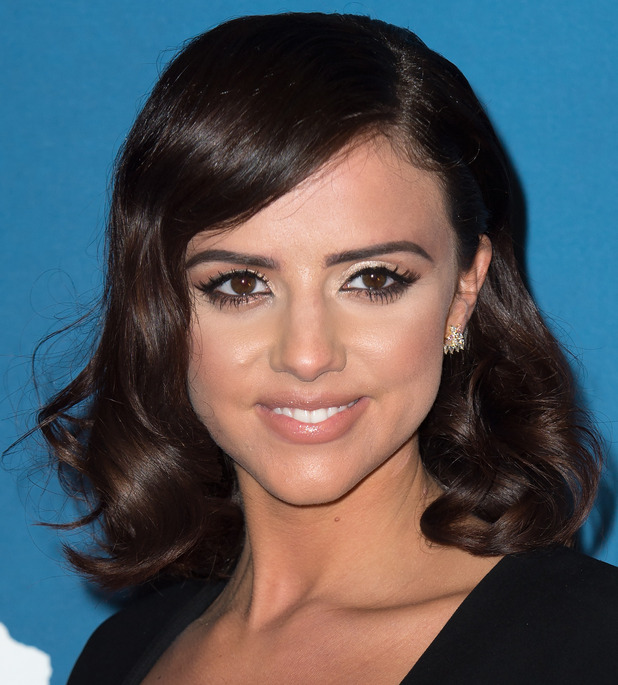 Congrats Lucy! What are your top tips for a flawless face?
I try a lot of foundations but for me flawless foundation is all to do with using a moisturizer and a primer underneath. I use the
Giorgio Armani Luminous Silk Foundation, £37
– because it's just SO good and then the
Barry M Perfecting Powder, £5.99
over the top to set it.
I always carry a compact with a mirror and a night out I will always take my powder with me! I'll top up my t-zone, nose and chin because I have quite oily skin. I'm probably shiny right now! As for primers, I'll use the
Burberry Fresh Glow Fluid, £34
but for a cheaper option, the
Barry M Flawless Original Primer, £5.99
is great.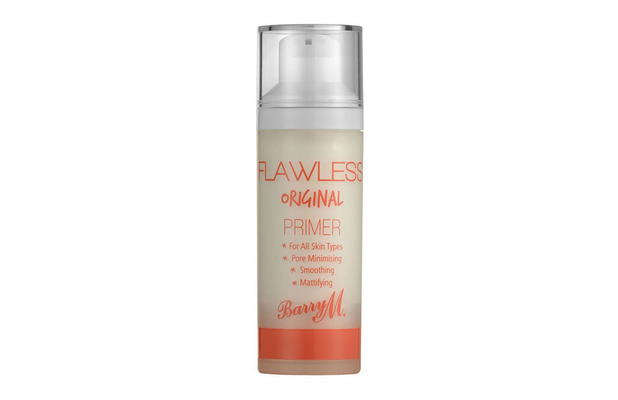 Your pout it always so perfectly plump! What are your go-to products?
From the older range, I love the nude
lip liner in Russet, no.5
- it's brilliant. I use it all over my lips because it lasts longer and it's much smaller than a lipstick so you can fit in your clutch on a night out. It goes on precisely, even when you've had a little drink!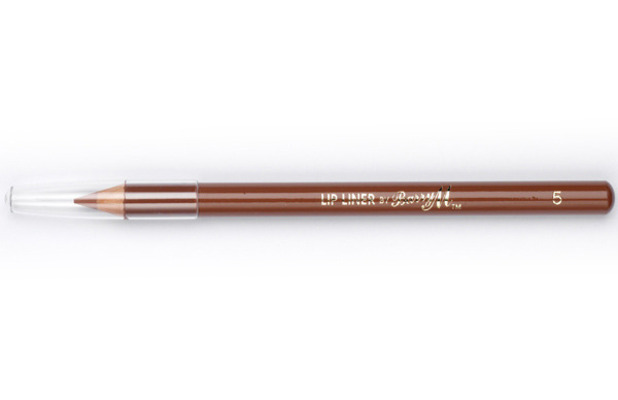 I also really love the
Barry M Gelly Lips
range because I get really dry lips sometimes. I'll put that in the middle of the lip after applying lip liner for a bit of shine rather than refreshing with the pencil. It helps to keep my lips much more moisturized.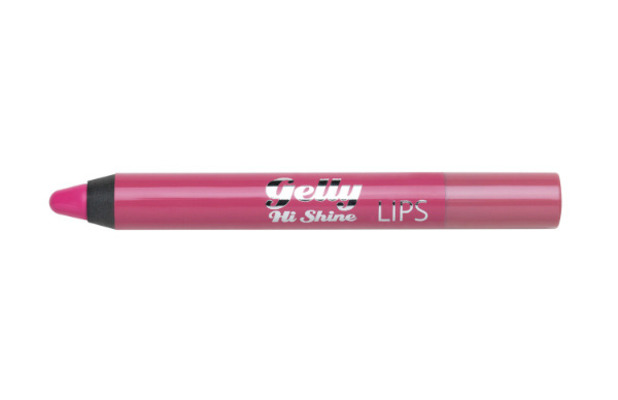 Your brows are always on point. Do you opt for tattoos and treatments or is there an easier, more affordable way to perfect them?
I actually use the
Barry M Brow Kit, £5.99.
It's s so cute and it has a pair of tweezers in it too, so that's everything you really need. I just put the wax on first and then the powder second. I'll also use concealer under my brows as a highlighter to get them really neat and to define them so they stand out.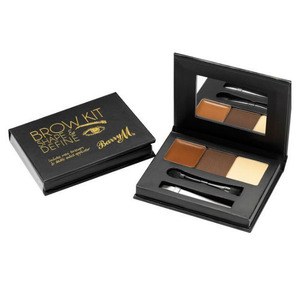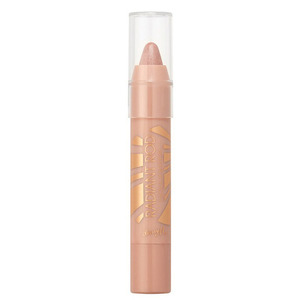 What one thing do you make sure is always in your handbag?
I will always, always carry a
Tangle Teezer
in my handbag. It comes everywhere with me!
Do you have a vigorous skincare regime? Your skin is always seamless.
I really just use
Simple
make-up wipes to take my make-up off as they don't affect your skin at all. I really like them and I've been using them for as long as I can remember!. For moisturizer I trust
Elemis.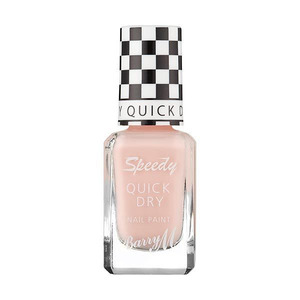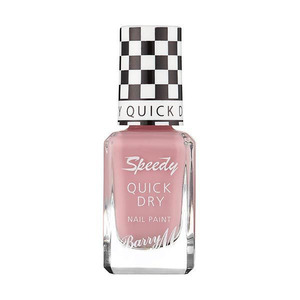 What beauty rules do you swear by?
I'd say don't be too experimental especially when it comes to contouring. Do what youre comfortable with, blend it and then add more if you want to. Don't go too mad - I cannot stand this line on the cheekbone! It's more about the highlight as well, because it looks lovely in pictures. I don't do the baking thing, though. If I did it myself I'd end up getting pictured looking all white!
You're never pictured with a hair out of place. What's your secret?
I sometimes use
Batiste
dry shampoo to give my hair some texture. I use
Elnett
as a hairspray because I'm pretty old-school but my hairdresser just introduced me to the
Fudge Urban Coconut Cocktail Hairspray, £4.99
and it smells amazing, like Pina Colada! It's the best thing ever! Usually I hate spritzing hairspray but I just keep spraying this one as it smells so nice.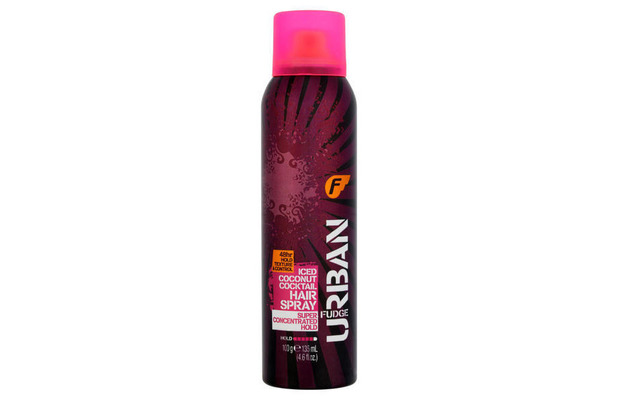 Oh also, I love coconut oil to condition my hair as it really makes it shiny. I just use the one I cook with, honestly!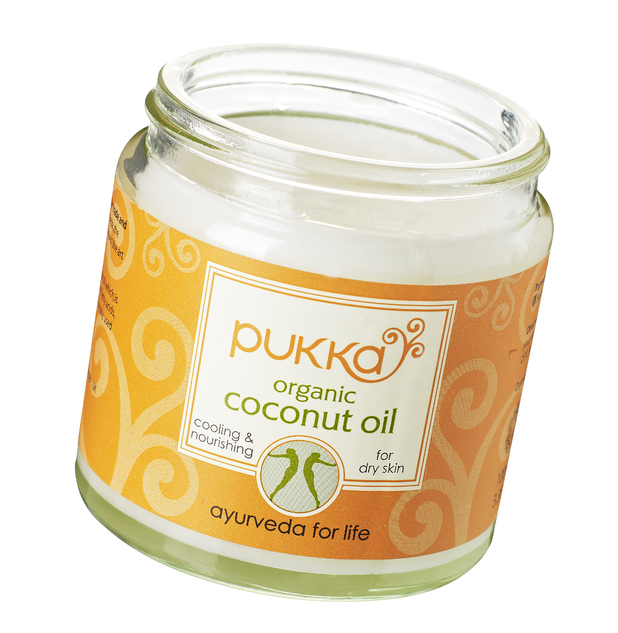 You've come a long way since TOWIE first hit our screens. What advice would you give your younger self?
What wouldn't I do?! I would say that less really is more, that's the first thing! I used to use fake tan wipes that were 99p and me and Sam Faiers used to use them on a regular basis. They smelt so bad! With fake tan your best bet is to gradually built it up. And you need to always know your colour. Don't guess.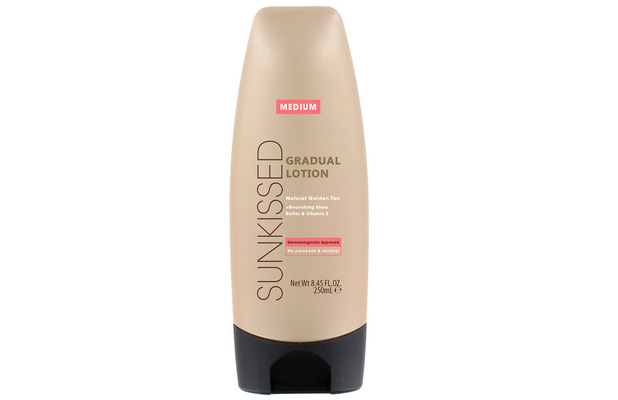 I used to use too much bronzer and I used to do spider eyes – really chunky mascara! They never used to look long, just like blocks. Now I like adding individual lashes from
Ardell
in between my natural lashes and I'll use the Barry M That's How I Roll mascara (coming out soon)!