Lauren Pope has teamed up with Chloe Ferry and the Geordie Shore star is now the new face of Hair Rehab London's SS Synthetic Range.
Exciting, right?
Taking to Instagram, Chloe announced the exciting news to her 785,000 followers, telling them she was "so excited" to be partnering with Lauren on her range. While former
TOWIE
star
Lauren revealed she was "so happy" to have the 21-year-old on board.
"Geordie Shore has always been my guilty pleasure," Lauren admits. "And Chloe stuck out to me from the start, she has a loveable/normal girl appeal and real Kylie Jenner look about her. She is hugely popular so she seemed a perfect fit for our synthetic range"
Now, Hair Rehab London are offering their HRL x Chloe Hairpiece Collection to give us girlies envy-inducing longer and fuller locks.
Reveal
caught up with Chloe recently and she told us what it's been like working alongside Lauren, how she likes to rock her tresses and which celebrity's bonce she is lusting after...
Hi Chloe! Congrats on becoming the face of Hair Rehab London's synthetic range! You must be pretty excited?
Lauren asked me to be the face of her hair brand and since I've been young, I've always been wearing hair extensions and hair pieces. I've always been about that life, right, ever since I could brush my hair - so I was obviously buzzing to be asked, I was so excited. [Lauren] obviously thinks that I'm a nice person and she likes the way I go on on Geordie Shore, I'm really happy.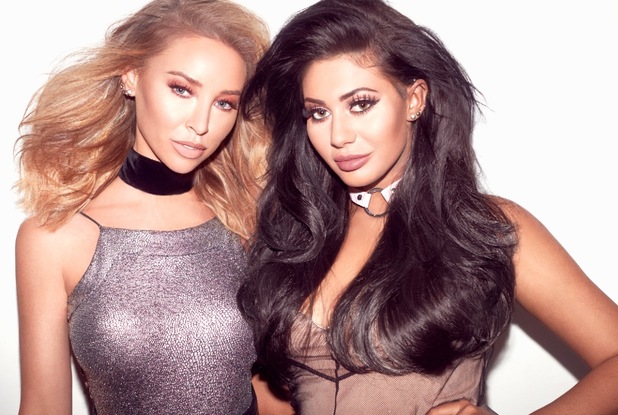 What has it been like working with Lauren? Were you a fan of hers before?
I think she is a very, very beautiful girl. I watched her on tele and I think she is just so down to earth. We've been on a few photoshoots together, she's a really, really nice girl.
What's your go-to hair style?
I've always had my hair straight normally, but then Lauren's range came along and there are just so many different styles you can get. There's half-a-head extensions, there's a plait, there's a bun and the best thing is they come ready made to go on your hair. I always have the plait and wear it on my left side. It's so easy to take in and out, and now, it's my favourite hairstyle, having a plait to the side.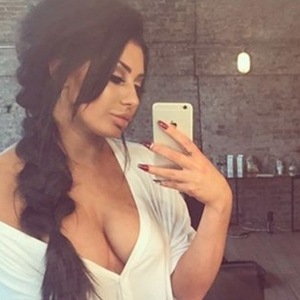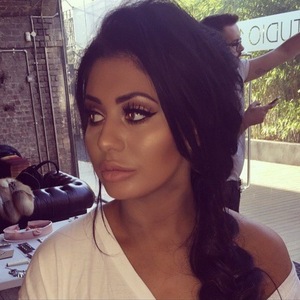 Do you have any beauty products or tips you swear by to look after your own locks and extensions?
The thing is, I don't even put beauty products on my own hair - I just never have and probably never will. Just make sure you brush your hair and your extensions a lot. After a night out they might be a bit ratty, so make sure you brush them before you go to bed!
And who's your ultimate celebrity hair icon?
Kylie Jenner, 100 percent. She changes her colour and she's got different cuts all the time. She is definitely up my street.
Chloe Ferry has been revealed as the new face of Hair Rehab London SS Synthetic Range.