We've been obsessed with former TOWIE star Lauren Pope's Hair Rehab London range since it first popped up on our beauty radar - how else do you think we keep our locks in tip top shape?
You can imagine our excitement, then, when Popey unveiled that
Geordie Shore
stunner Chloe Ferry has also jumped on board the Hair Rehab bandwagon to front the brand's new line of AH-MAZING synthetic hairpieces - eep!
Here, Lauren chats to
Reveal
about
Celebrity Big Brother,
the beauty buys she's
obsessed
and why Chloe was most definitely the one!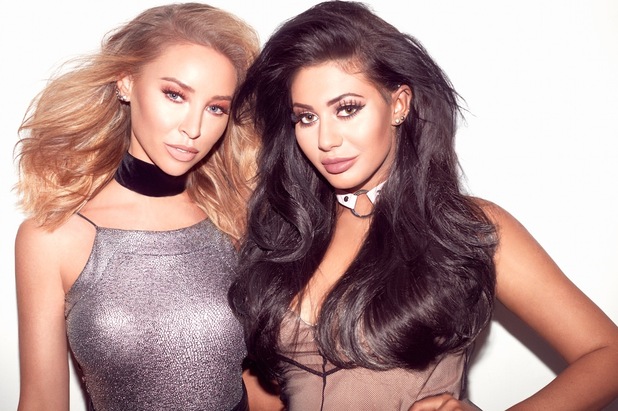 Why did you choose Geordie Shore's Chloe Ferry to front the range? Were there certain credentials you were looking for in an ambassador?
I love
Geordie Shore
and I've watched it from the beginning! There are two people that stick out from the show and that's Charlotte and Chloe and they both have very similar traits. I think Chloe is slightly newer and fresher and she hasn't done anything like this before so I felt like she was the one.
The shoot we did was
really
cool and she just makes me laugh! I love her! Hair Rehab London is my company but I've always modelled the stuff, so it's a good time to get another celebrity on board. It's a hairpiece collection and it's for a slightly younger audience so Chloe is perfect for it.
Also I think everyone can really relate to the girls. We've all gone out and got p****d and it makes you feel normal - like you're watching your friends on telly!
You recently debuted your new lob (long bob, FYI) so what would you say to girls who are looking to go much shorter?
Currently I have 20 inch extensions in so I feel like I can go shorter whenever I like. I basically had the individual bond extensions cut to the length of my own hair, So I didn't have to put any in on top. It wasn't really a big risk because it wasn't
my
hair but it's great for a change and that's the good thing about extensions if you were going to take the plunge. I fancied more volume than length and those extensions are so good for that.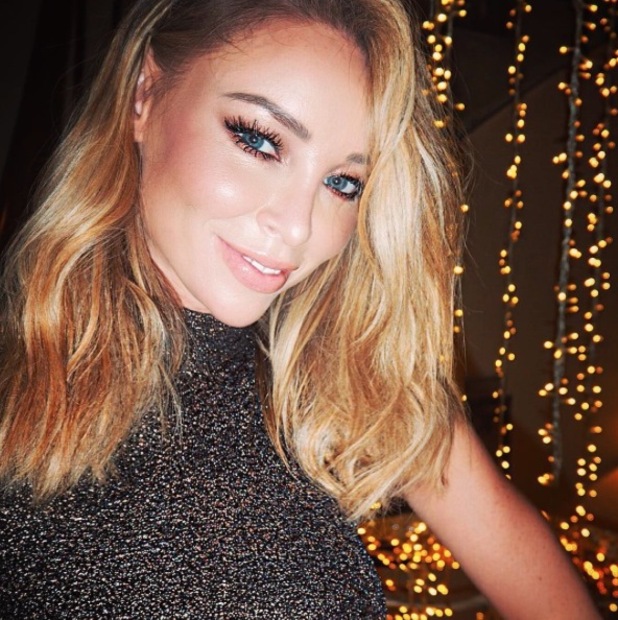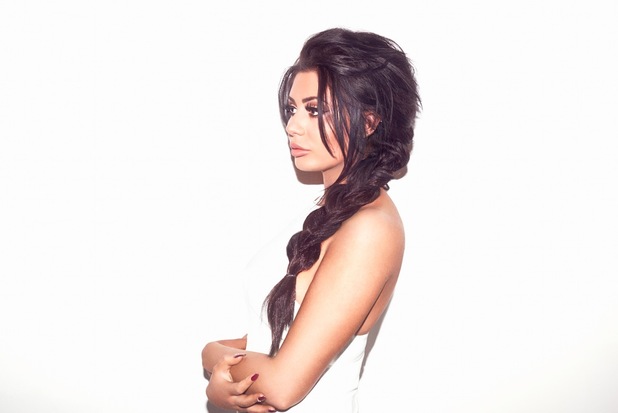 What's the best way to take care of extensions? Are there any products you swear by for keeping them in tip top shape?
With bonded hair that is in for a few months, try and avoid shampoo that includes sulphate; I
always
buy suplhate free shampoo from Boots - it's called Shea Moisture and it's actually for Afro-Carribbean hair but I love it for my extensions.
Also, don't go to sleep with your hair wet and if you have to, then braid the hair or put it in a topknot.
Storage is important too. We sell a hair hanger – imagine a dry cleaning air bag! It's a mini one and you can pop it in your wardrobe. I used to leave my extensions on the floor and they can get a bit matted. Always maintain them as much as possible – brush them and never rub them when you're shampooing them.
Are there any hair tricks and tips you've picked up from hairdressers since being on shoots or launching Hair Rehab London?
I'm lucky that my good friends are hair dressers! But I swear by dry shampoo – that's a massive one. I actually have really fine and limp hair and to get any volume I have to get the back comb out. My hair is silky and I need to give it a little bit of grit and texture with dry shampoo otherwise it just flops!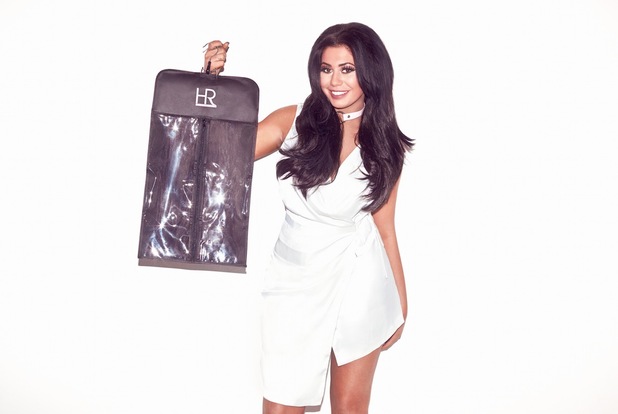 Who is your biggest celebrity hair crush at the moment?
I always say Blake Lively because she's always on point. I love Margot Robbie – she always looks cool doesn't she? Khloe Kardashian is good for short hair inspiration – all of them lot to be fair – Kylie, Khloe and Kim - you can relate to at least one of them. I like how Kylie does a lot of stuff herself.
If we were to look inside your make-up bag, what would we find?
I love
Charlotte Tilbury's Nude Kate lipstick, £23
and I'm obsessed with
M.A.C's Studio Fix Powder Plus Foundation, £22
which is a powder foundation as it makes you look airbrushed. I put it over my
M.A.C Studio Fix Foundation, £22.
NARS concealer is great for concealing the under eye area and loads of bloggers love it – it's one of the best.
The
Lancer Volume Enhancing Lip Serum, £32
is amazing. It looks like a clear gloss but it has a lip plumper in it and it tingles! I love the
M.A.C Mineralize Skinfinish, £24
for strobing and for lashes I always wear
Girls With Attitude
as they are really fluttery and affordable.
Do you have any bad beauty habits?
Not any more. When you're younger you don't think about your skin at all, you just think you're untouchable, but as I've gotten older it's something I always think about. I use coconut oil to take off my mascara. I just put some on a cotton pad and swipe. With wipes I feel like I can see things happening quicker – like lines – so I try and do everything I can to avoid it.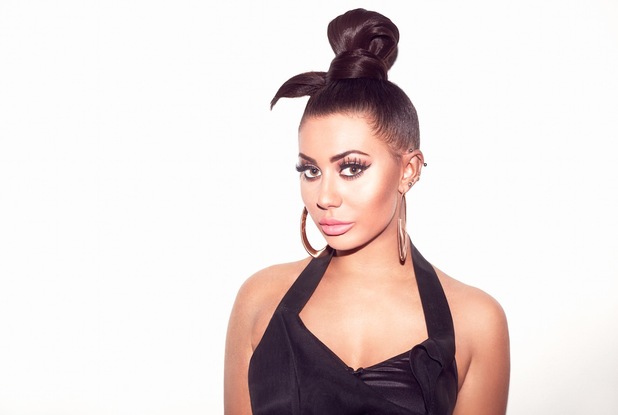 I use
benefit's They're Real! Mascara, £19.50
and it's quite hard to remove but if you rub coconut oil onto your lashes it melts off. You don't get sore eyes!
Do you have any regrets about leaving TOWIE now everyone is getting near to filming the new series?
I haven't yet, not yet – if anything, the opposite. I'm still relieved and even my friends and family have said they can see a difference in me as I'm much calmer and little things aren't stressing me out.
You still have dramas but that's life. It's
genuine
drama not silly drama. But I'm sure when I see pictures of them all abroad I'll be like, Damn it! I'm missing out on a free holiday here!
You're good friends with Lauren Goodger - what do you think of her body transformation?
Well we train at the same gym so I've seen the transformation firsthand! She lost the weight quite a while ago and she's just toning now, but when I first saw her I couldn't quite believe it.
She doesn't need any workout tips from me – I need to get some from her! I haven't been to pilates for a while and I need to get back on it. I've just been going to the gym with a trainer at the moment.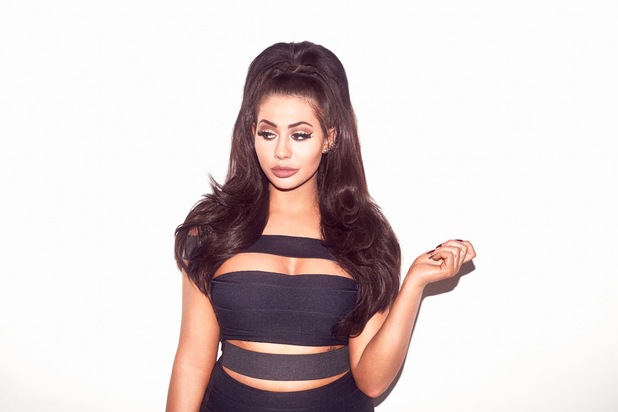 What's your fitness regime like?
I do a little warm up and then get stuck in for an hour. I do mainly weight resistance based things on a TRX which hangs off the bar. I like to do balance based things with squats and weights, too – it's all quite quick...
Have you been watching Gemma on Celebrity Big Brother? Do you think we're seeing the real her?
Gemma has two sides and that's the thing with her. When we left the show we weren't getting on and I haven't seen her since, but before that incident I loved Gemma and she really made me laugh.
Love her or hate her, she is entertainment and that's what we want to see. We want to see arguments and we want to see people hooking up! The hairdresser situation was so, so rude but everyone is Gemma's minion and that's just how she is. It's up to you whether you put up with her or not. I didn't, and that's why we didn't get on. The hairdresser should have said something!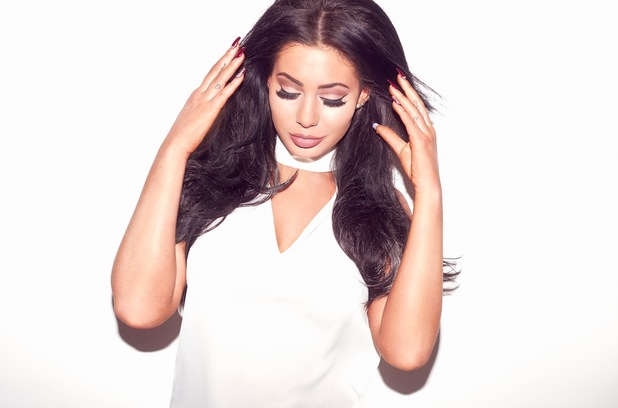 What's your take on the relationship between Stephanie Davis and Jeremy McConnell?
It fascinates me! I think [Stephanie] has fallen in love with [Jeremy]. Me and my friends were watching it last night and in that environment it's like a way more intense
TOWIE
! You end up falling for people when you spend time with them, so can you imagine 24/7 with that person?
Jeremy is also lovely to Stephanie. Even during the whole knickers thing, he handled that SO well! Most guys would be massively grossed out and I did think it was pretty mean. The girls that were laughing in the house but I'm sure they have had their times when that has happened to them. I was really out of order and that's personal.
The HRL x Chloe Ferry SS16 Hairpiece Collection is available at www.hairrehabloncon.com
For exclusive competitions and amazing prizes visit Reveal's Facebook page NOW!