Bella Thorne unveiled another no make-up selfie this week – and with it, the Shake It Up star offered some sound beauty advice to her gazillion Instagram followers.
Yes, just when we thought
This Morning
's
Holly Willoughby was going to win the prize for 'make-up free selfie of the week,'
she gets totally trumped by Bella's stunner of a snap.
Sorry Holly: denied!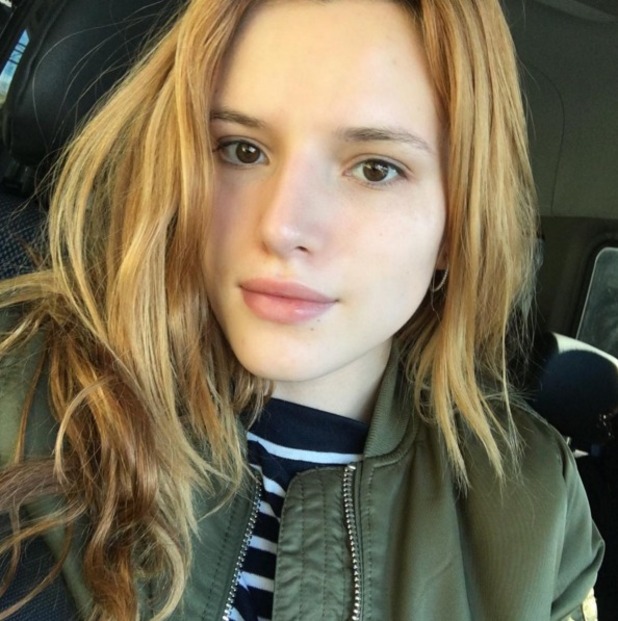 The week began with
Bella posting an 'au naturel' selfie
on Monday (18 January) as she made her way to the airport. And we literally couldn't believe how flawless she looked.
But her latest snap, which comes just three days later (21 January) takes the biscuit!
"I know us girls love to put on makeup, not only for fun but sometimes to hide our insecurities... well, here is a photo of me without ANY makeup on my face,"
The Duff
actress star wrote.
Bella, 18, then went on to reveal some home truths about her struggles with bad skin...
"I took this photo while arriving to set this morning. Personally, I struggled with acne for a long time. I used to cry every night because I thought I looked so ugly. I used to read comments about my face, my skin, my nose, my eyes, and even my beauty marks people didn't approve of.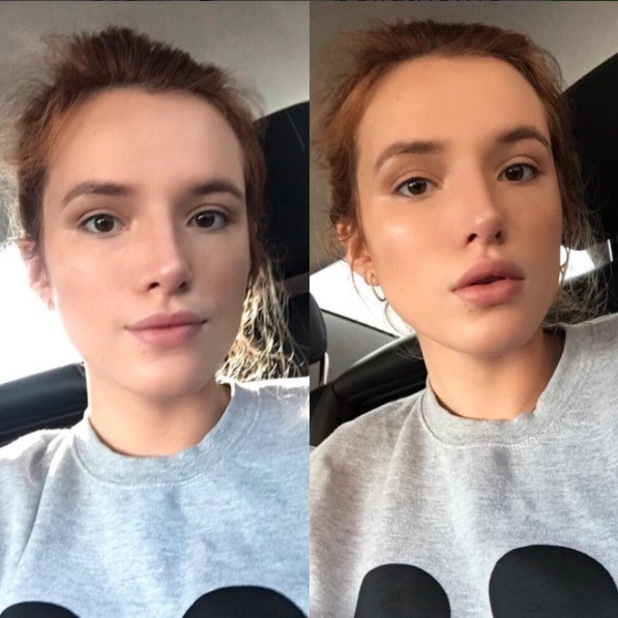 "Putting makeup over acne makes it so much worse. I know lots of my friends also struggle with acne and it's something you can't control. I know lots of people think others with acne are 'dirty' or 'don't take care of themselves.' That is false.
"My question to you is: Why should we be judged? Use #mynaturalbeauty & lets inspire every girl to be proud of what they look like and who they are. I love you guys. Oh and ps...If you don't accept me for my insecurities please get off my page :)"
Could we love this girl any more? Answer: no.
Bella, is currently an ambassador for
Neutrogena
and is a big advocate of
solvemyacne.com
which helps you find a personalised acne routine to suit your skin.
Here are some of our other tricks for looking after acne-prone skin.
1.
Products containing classic spot-fighting ingredients like salicylic acid are great but they can leave your skin parched so never forget a light, oil-free moisturiser during the day.
2.
Try cutting down on carbs like white bread and sweet, sugary snacks like cakes and biscuits as these can really sabotage your poor old skin.
3.
Drink plenty of water. It's obvious but REALLY important for flushing out your system and keeping your body (and therefore your skin) as healthy and hydrated as possible.
4.
It may be easier said than done, but try not to let spots stress you out. Why? Because stress = even more pimples. Fact.
5.
Finally, try sleeping with your hair off your neck, face and jawline. Natural oils in your hair and oil-based hair products can play havoc on freshly cleansed skin.
For exclusive competitions and amazing prizes visit Reveal's Facebook page NOW!