Miley Cyrus never fails to raise a smile (or a slightly furrowed eyebrow!) in the Reveal office with her crazy social media antics.
And this week she gave us food for thought when she showed off her latest beauty trick for hiding zits. We're coining this one the 'Miley distraction technique.'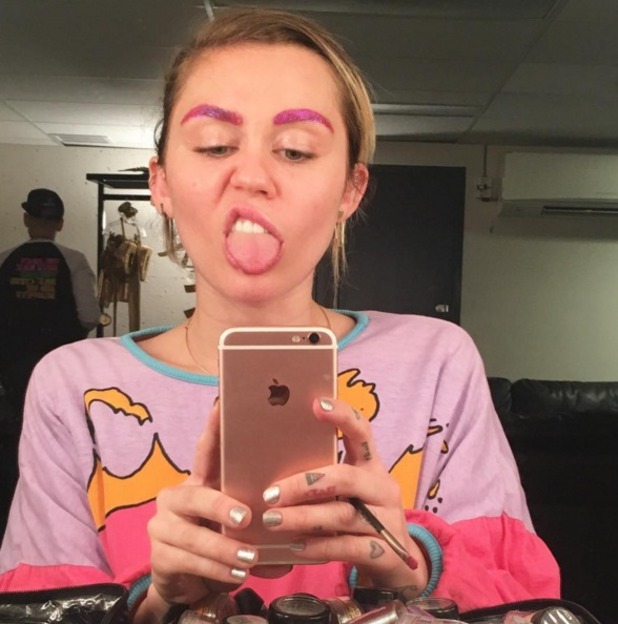 Miley took to Instagram on Monday (14 December) to take this mirror selfie (above) with what can only be described as VERY pink eyebrows.
"Gettin weady fo tonight folks! Distract from pimpzzZz byyyy doin collllaaaaa brow! (Pimple pimpz)," she posted.
We know Miley suffers with the odd spot every now and again, because the 'Party in the U.S.A.' singer's skincare regime and face mask sessions have been well-documented on Instagram over the years.
But as we all know, some pesky pimples just don't go away and no amount of clay masks and heavy-duty concealer can eradicate their epic proportions!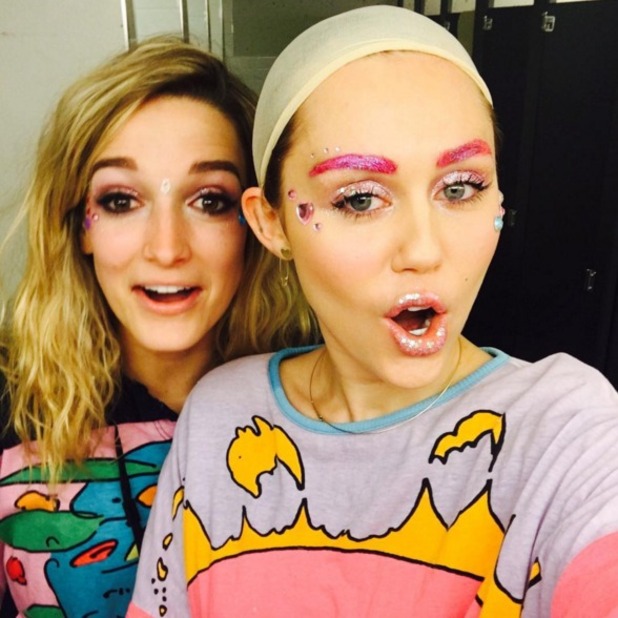 So, what's a girl to do to divert attention away from an unsightly zit? Well, some of us might go for a bright lipstick or some super-glam false lashes as a distraction technique...
But
Miley Cyrus
is not some of us.
Oh no, this girl went one step further this week with fluoro-pink eyebrows! And considering we can't see even one spot on Miley's skin, her little trick must be working. So, who are we to argue? There must be method to her madness!
One to try, perhaps, when you next get plagued with that pre-date zit?
For exclusive competitions and amazing prizes visit Reveal's Facebook page NOW!