Former TOWIE star Lauren Pope and her locks are always on point, but she admits there have been times when her bonce hasn't been that inspiring...
Fashion regrets? We've all had them, just like we've all had hair regrets too. Remember that time you braved cutting your own fringe? Or tried out a dye that just went horribly wrong? Turns out your not alone girls as Lauren has confessed she too has suffered her own bad hair days from time to time. Phew!
Reveal
caught up with the beauty entrepreneur as she launched her new Hair Academy for her own extension brand Hair Rehab London. She told us all about her new business venture, her plans to take her locks global and which celebrities she's just dying to see rocking their extensions a la
Lauren Pope
...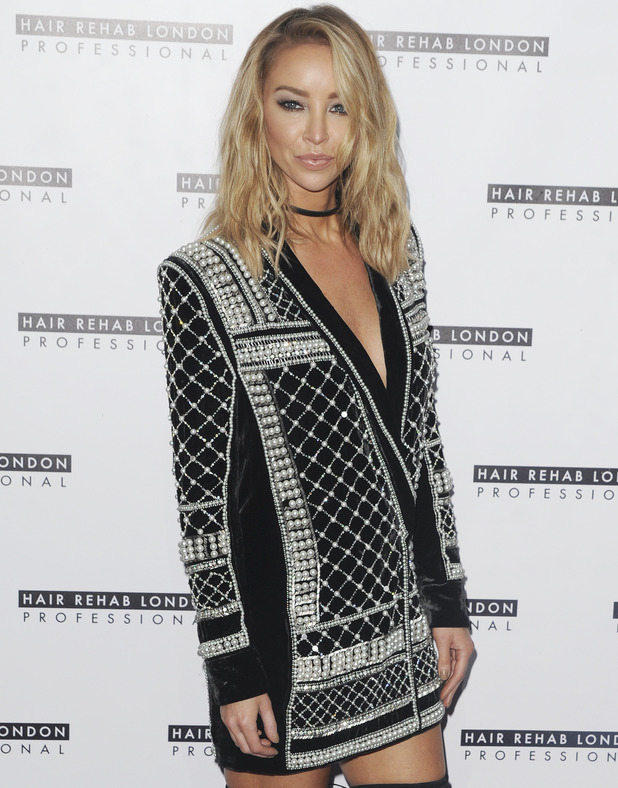 So, how did Hair Rehab London originally come about?
I'm originally from Devon and I moved to London. I was doing random bits and pieces, but I didn't have very much disposable money, so I would hand make my extensions. I would buy the wefts and then I would sew the clips on, then from that friends started asking me for some, so I'd make them for them. And remember MySpace days? I set up a MySpace page and was selling them from them and then I entered a competition set up by Peter Jones and it kind of just went from there and grew and grew. It's been a slow growing company, but I've done it all myself, it's 100 percent my own company.
What was it that made you venture into hair extensions?
I just thought it was something that people would spend money on. Around that time, I went out to buy some, but ended up making them because they were like £500 or something, they weren't really accessible back then. And then when friends started asking me, I was like, 'Hold on a minute… they're actually quite popular.'
It's really taken off since and you have quite a few celebrity fans, including Little Mix - that must be pretty cool?
Yeah! Normally for someone like Little Mix you have to pay them to do that sort of thing, the fact that they wear it anyway shows that it's a product that they generally love. They're such lovely girls, they are so unaffected by [fame], they're jut genuinely really nice.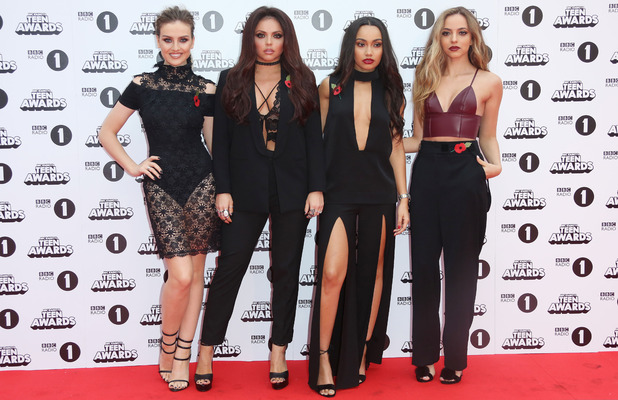 Which celebs have you got most excited about when you've seen them wearing your extensions?
Probably the Little Mix girls! You get such a buzz out of that! To be honest, though, anyone is exciting. Even if it's someone on Twitter who's not a celebrity, I get just as much a buzz if somebody sends me a selfie and they're like, 'Oh my god, I'm dressed for a night out I feel amazing, I'm wearing your hair.' That's when you probably get a bigger buzz.
Is there any celebrities that haven't yet tried your extensions out, but you'd love to see them wearing them?
I have a few. I would probably say Blake Lively, Nicole Ritchie and Kendall Jenner.
Do you have an ultimate hair icon?
I don't actually. I think hair changes so much, it's hard to. It's a benefit for us, because of fashion the trends change so often, so there's always scope for new ideas and new products… but, I can appreciate a good blow-dry. Someone like Blake Lively, her hair is always immaculate.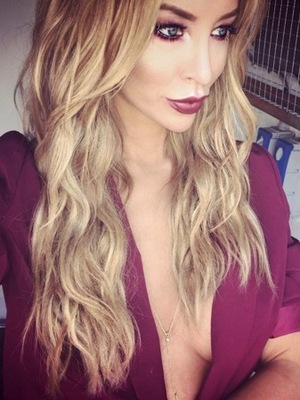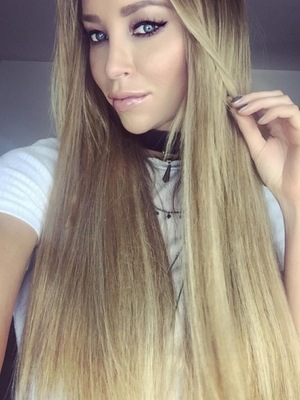 Your locks are always giving us hair envy, but have you got any hair regrets from back in the day?
Only once! I remember when I was at school I did a home dye, a Nice 'n Easy kit and it went blue. Now I would probably just laugh, but back then when you're at school you literally think it's the end of the world. I remember begging my mum to not let me go to school and she was like 'You decided to do your own hair, so you can go to school tomorrow.' So I had to go in with blue, patchy hair. It scarred me for life.
So now, you've launched your Hair Academy for Hair Rehab London, was that always the plan to take your brand into the professional arena?
Definitely, it was always in the original business plan, it just took a little bit longer than I planned. Partly because I didn't want to take any outside investment. Around May time we launched the bonds into salons and a lot of the response we were getting was that people didn't know how to apply them. So then I thought, let's set up this academy and people can come to us and leave in the evening with basically a new career. They can learn in that day how to apply these extensions, but we're also going to be teaching things that, I think, are important for a business. So branding, marketing and social media.
And what's the ultimate goal for Hair Rehab London?
Ideally to take it as a global company. We get orders in more and more so from Australia, America, the Middle East… it's all coming in slowly which is good! Launching in America would be amazing… then I'd get to go on work trips to LA all the time!
Lauren Pope is the founder of Hair Rehab London, the new Salon Professional range is available from salons nationwide. For more info visit: www.hairrehablondon.com
For exclusive competitions and amazing prizes visit Reveal's Facebook page NOW!