Ferne McCann proved you can get into the Halloween spirit and still look as gorgeous as ever when she came over all 'sex-kitten' on us this week.
The sexy
TOWIE
star might have looked like a dead 'candy skull' bride for the show's
Day Of The Dead party
on Wednesday, but she transformed herself from ghoulish to glamorous for her second Halloween-inspired make-up look on Thursday evening (29 October).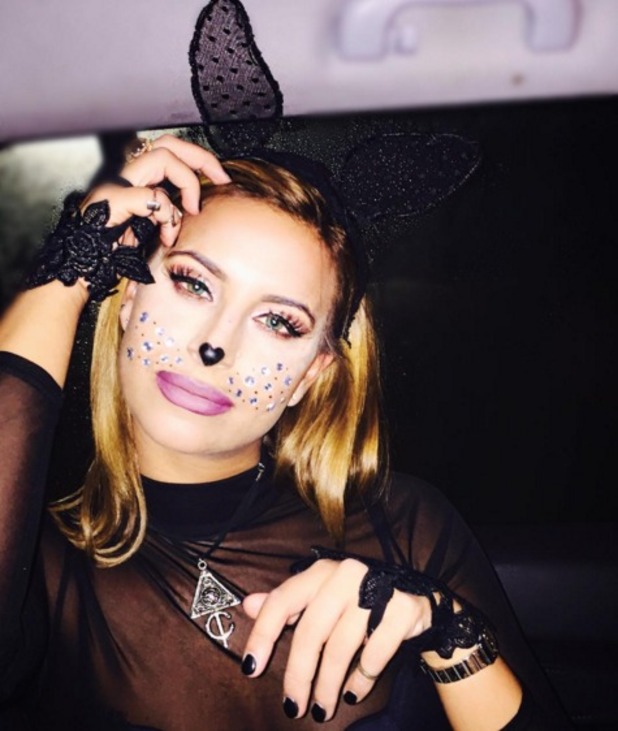 "I'm looking at YOU. A little snaparoo from tonight. Meeeeow PussPuss," Ferne Instagrammed, along with a couple of gorgeous photos of her sexy cat make-up and kitty ears headband.
And we don't know about you, but we rather like this look.
Ferne's make-up seems simple enough to re-create, it's totally obvious what she is AND it won't scare away small children – although wait, that's kind of the point of Halloween isn't it. Oh well, beauty comes first hey?!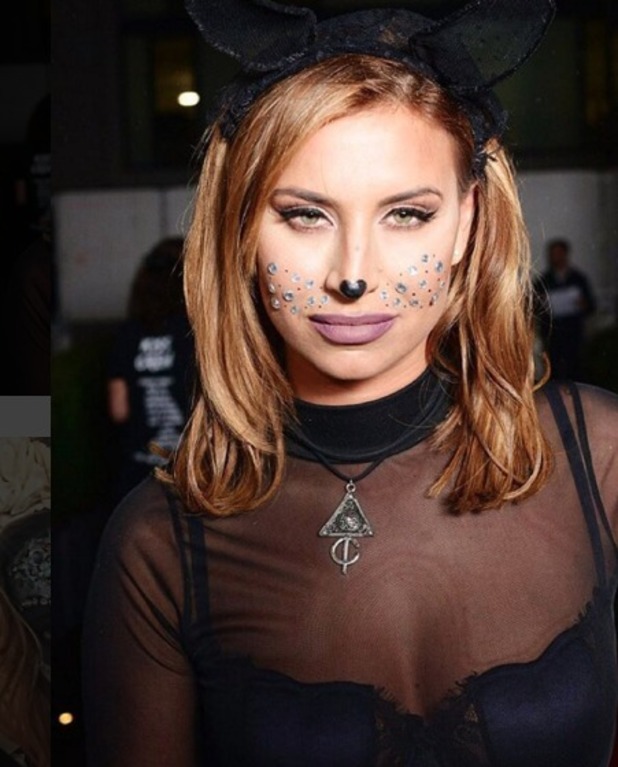 If you fancy copying her look this weekend (we know we do), first you'll need to invest in a black, cat ears headband.
Simple, just head down to your local
Claire's
store where they have plenty in all manner of shapes and sizes. We rather like this black and gold one (below), but you really can take your pick...
Once you've got this, the rest can probably be created using your make-up and some stick-on nail or body jewels which, if we know you lot, you'll have plenty of in your top drawer.
No? Then try Fingrs Nail & Body Gems, £7.15,
boots.com
. Just remember not to stick them to your face with clear nail polish. Rookie mistake (and 'ouch'). Something like
Vaseline
or eyelash glue will do the job just nicely, thank you.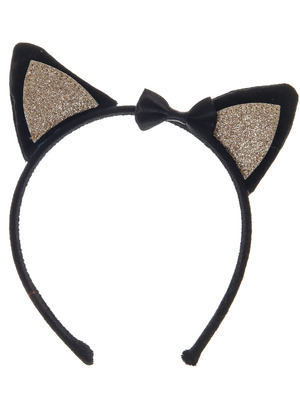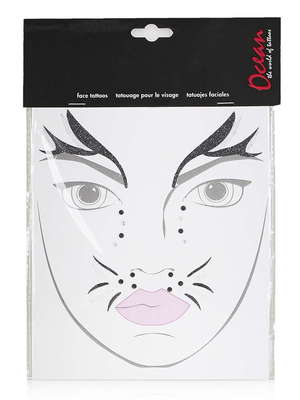 Stick your gems along your cheeks in a whiskers-esque shape, starting from each side of your nose and working diagonally across each cheekbone.
Next, use black eyeliner to draw a cute heart-shape on the tip of your nose and to give your eyes those all-important sex-kitten flicks. Finish with super-long false lashes, some grungey pink lipstick (
or one of our favourite Halloween-inspired lippies
) and you're pretty much sorted.
Sounds too much like hard work? Then a) shame on you, but b) not to worry, pop to Toppers instead and treat yourself to these Ocean Cat Face Tattoos, £4,
topshop.com
(above).
It's cheating, yes, but they're pretty cool, right?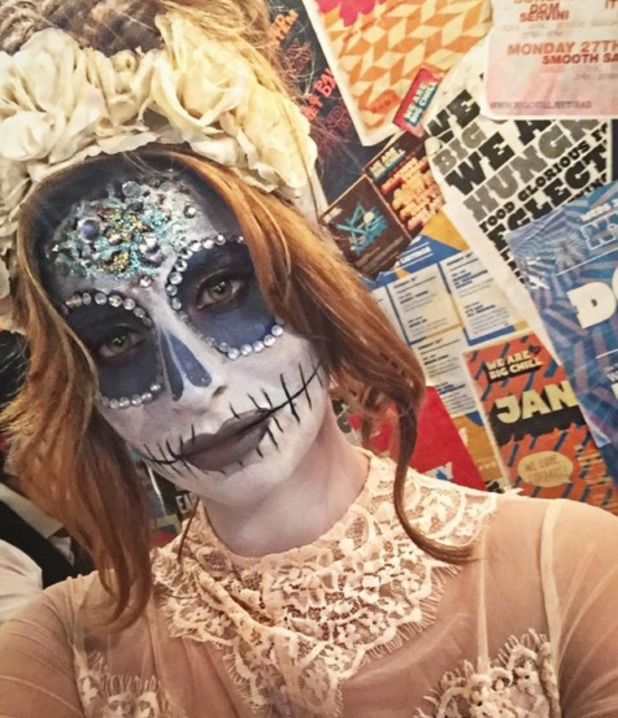 For exclusive competitions and amazing prizes visit Reveal's Facebook page NOW!